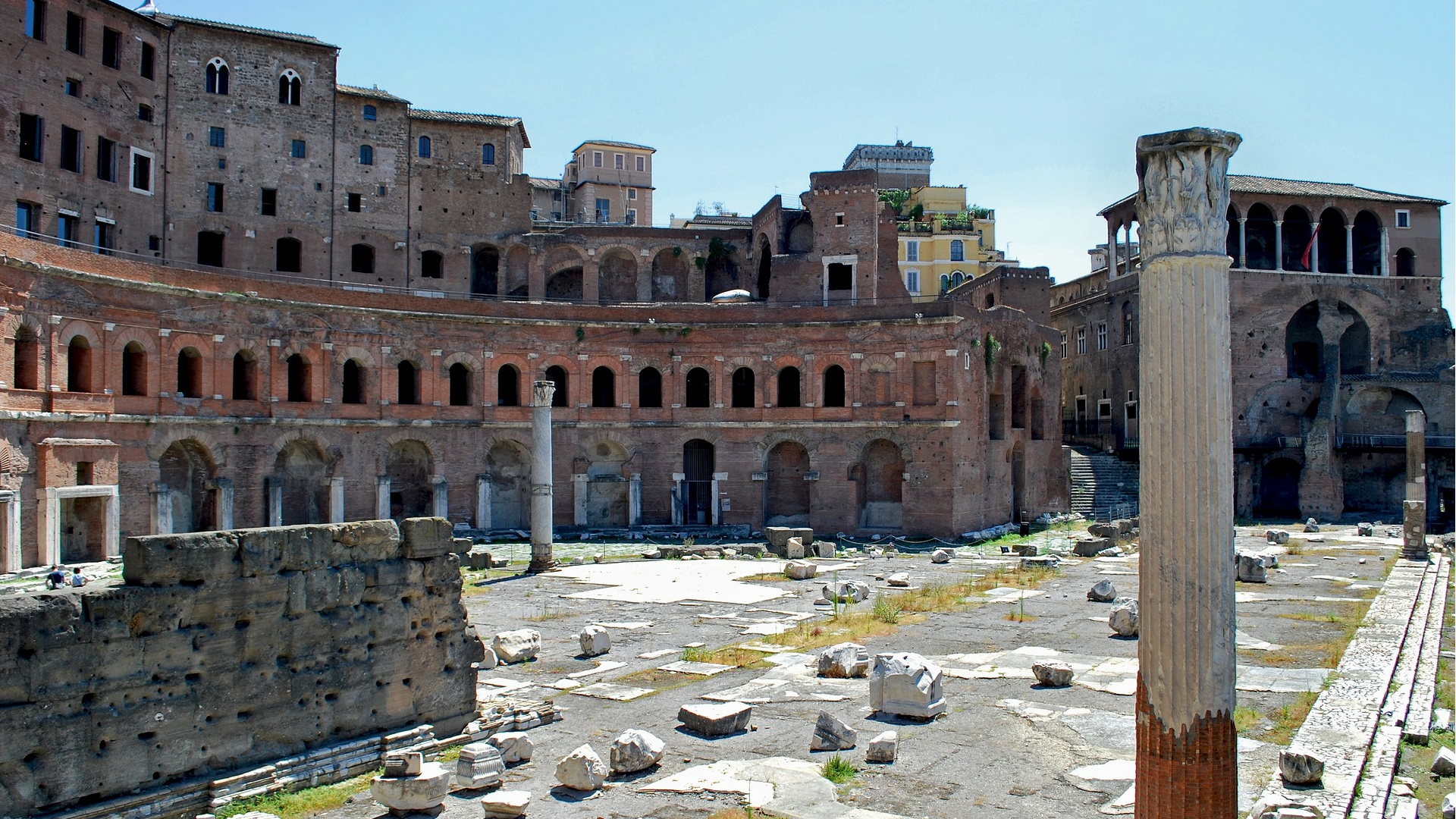 Initially, this beautiful district was called Monti because it included three of the seven hills of Rome: the Esquiline, the Viminale, and part of the Quirinale. After the many administrative changes and reorganizations suffered by the city, the Esquiline is no longer part of it but has kept its original name.
Monti hosts many art galleries and wineries and is one of the districts of the Capitoline nightlife.
Among the most important monuments, archaeological sites, and religious buildings present here, we remember the House of the Knights of Rhodes, the Forum of Augustus, the Trajan's Column, which celebrates the conquest of Dacia by Emperor Trajan, the Archaeological Area of the Imperial Fora, a sort of neighborhood that has experienced the evolution of the city from the imperial age to the present day, the Trajan's Markets, the first museum of ancient architecture, the Domus Aurea, the spectacular villa that Nero built after the great fire that devastated Rome in 64, the Ludus Magnus, the largest of the gladiatorial gyms in Rome, the Basilica of San Giovanni in Laterano, the cathedral of Rome, mother of all the churches of Rome and the world, the Palazzo del Viminale, the nerve center of the Italian executive power, the Basilica of Santa Maria Maggiore, one of the four papal basilicas of Rome and the only one to have preserved its primitive early Christian structure, and the Palazzo delle Esposizioni, home to numerous events and art exhibitions.
On the territory of the rione, you could immerse yourself in seven baths, including the Baths of Titus, built on the gardens of the Domus Aurea to erase the memory of the controversial emperor Nero.
The district is also rich in military towers, including that of the Milizie (Tower of the Militia) and the Grillo one, inextricably linked to Marquis Onofrio del Grillo (1714-1787), a bored member of the Roman aristocracy whose legendary jokes still echo throughout the city. To him and his character between reality and legend, director Mario Monicelli dedicated one of the most famous films starring Alberto Sordi.
Borders: Piazza del Colosseo, Via dei Fori Imperiali, Piazza Madonna di Loreto, Vicolo San Bernardo, Via Magnanapoli, Via XXIV Maggio, via del Quirinale, Via delle Quattro Fontane, Via Agostino Depretis, Piazza Esquilino, Via Esquilino, Piazza Santa Maria Maggiore, Via Merulana, Piazza di San Giovanni in Laterano, Complesso del Laterano (within the Aurelian walls), Via della Ferratella, Piazza di Porta Metronia, Via della Navicella, Via Santo Stefano Rotondo, Via Oliviero Plunkett, Via di San Giovanni in Laterano.
The coat of arms of Rione Monti is formed by three green mountains on a silver background.
You may also be interested in