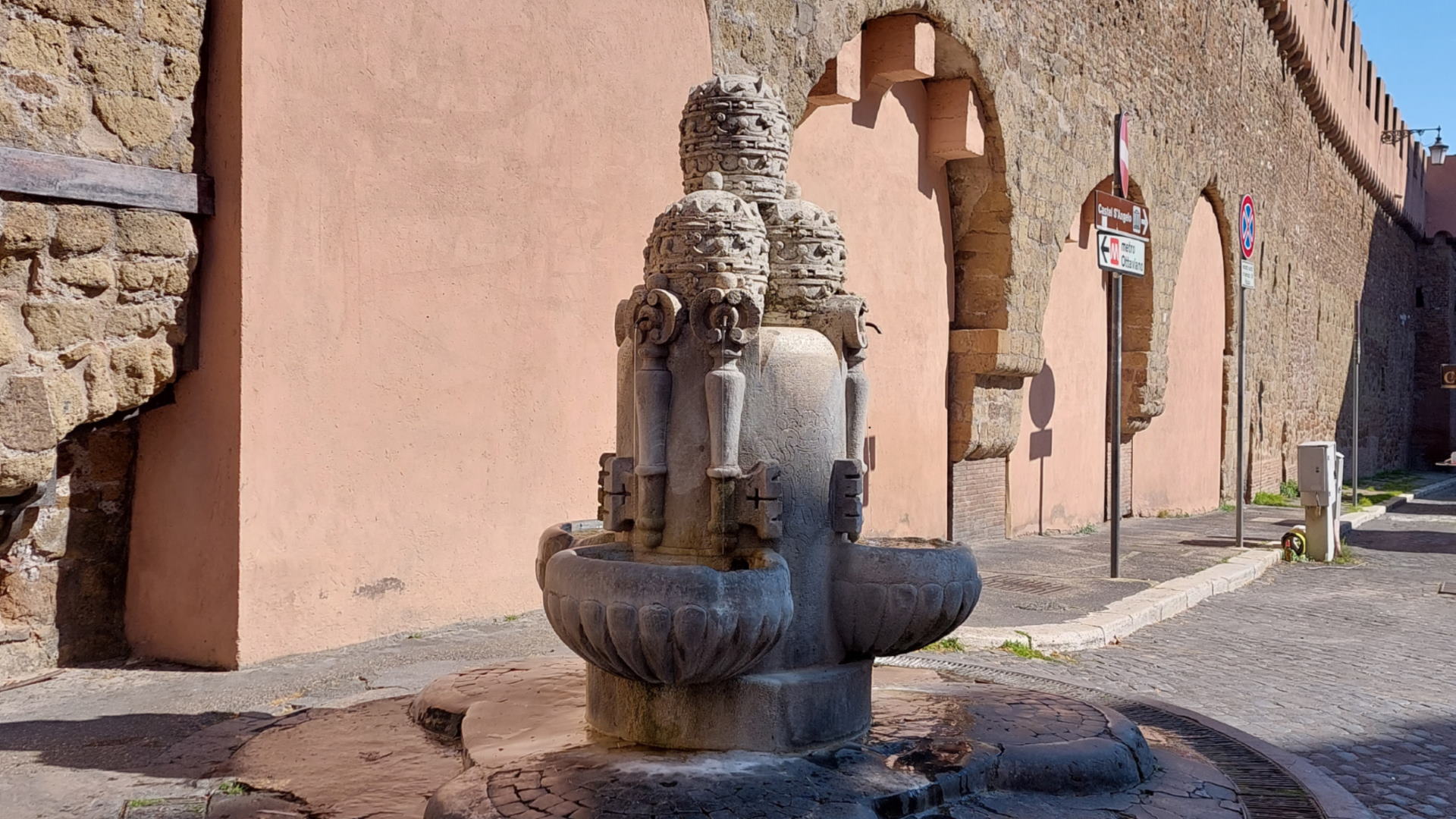 Leaning against the ancient walls of the Passetto, a few steps from the Colonnade of St Peter's Square, the pretty fountain that tirelessly offers drinking water to tourists, pilgrims and Roman citizens was born from the imagination of the architect and sculptor Pietro Lombardi and dates back to the 1920s.
In 1926, when the Municipality of Rome launched a competition to replace the cast iron fountains, considered unsightly and unsuitable for the historic center of the city, Pietro Lombardi was in fact entrusted the task of designing a group of artistic fountains meant to embellish the districts of Rome (and to emphasize at the same time their historical identity). As a result, he designed nine small art works inspired by the ancient banners, the emblems, the symbols, the typical elements of each Rione: the Fontana dei Libri (Fountain of Books) in Rione Sant'Eustachio; the Fontana delle Anfore (Fountain of the Amphorae) in Rione Testaccio; the Fontana degli Artisti (Fountain of the Artists) in Rione Campo Marzio; the Fontana dei Monti (Fountain of the Mountains) in Rione Monti; the Fontana della Botte (Fountain of the Barrel) in Trastevere; the Fontana del Timone (Fountain of the Helm) in Rione Ripa; the Fontana della Pigna (Fountain of the Pine Cone) in Rione Pigna; and, in Borgo, the Fontana delle Palle di Cannone (Fountain of the Cannon Balls) and this Fontana delle Tiare. A third fountain actually adorned the Rione next to the Vatican City: it once stood in Piazza Scossacavalli but was dismantled in 1937 with the demolition of the Borgo spine and moved in 1964 to Via Cassia.
Made entirely of travertine, the fountain rests on a little clover-shaped step, paved with porphyry cubes. Simple and elegant, it is decorated with the symbols of the papacy: the keys of St. Peter and the tiaras, the high headdress worn for centuries by the popes on their coronation day and in particularly solemn circumstances, here richly worked in relief. Three semicircular shell-shaped bowls, placed around a sturdy central pillar, collect the water poured by three pairs of spouts. The coat of arms of Rome and that of the Rione are carved into the spaces between the large keys.
You may also be interested in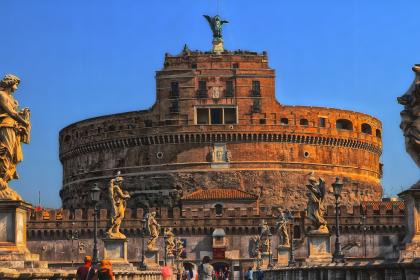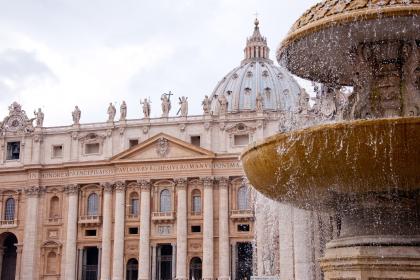 The Basilica of St. Peter in the Vatican

Condividi
Fontana delle Palle di Cannone - Fountain of the Cannonballs

Condividi
Information
Address
POINT (12.457897 41.903167)

Condividi
Location
Fontana delle Tiare, Largo del Colonnato
41° 54' 11.4012" N, 12° 27' 28.4292" E
To find out about all accessibility services, visit the Rome accessible section.