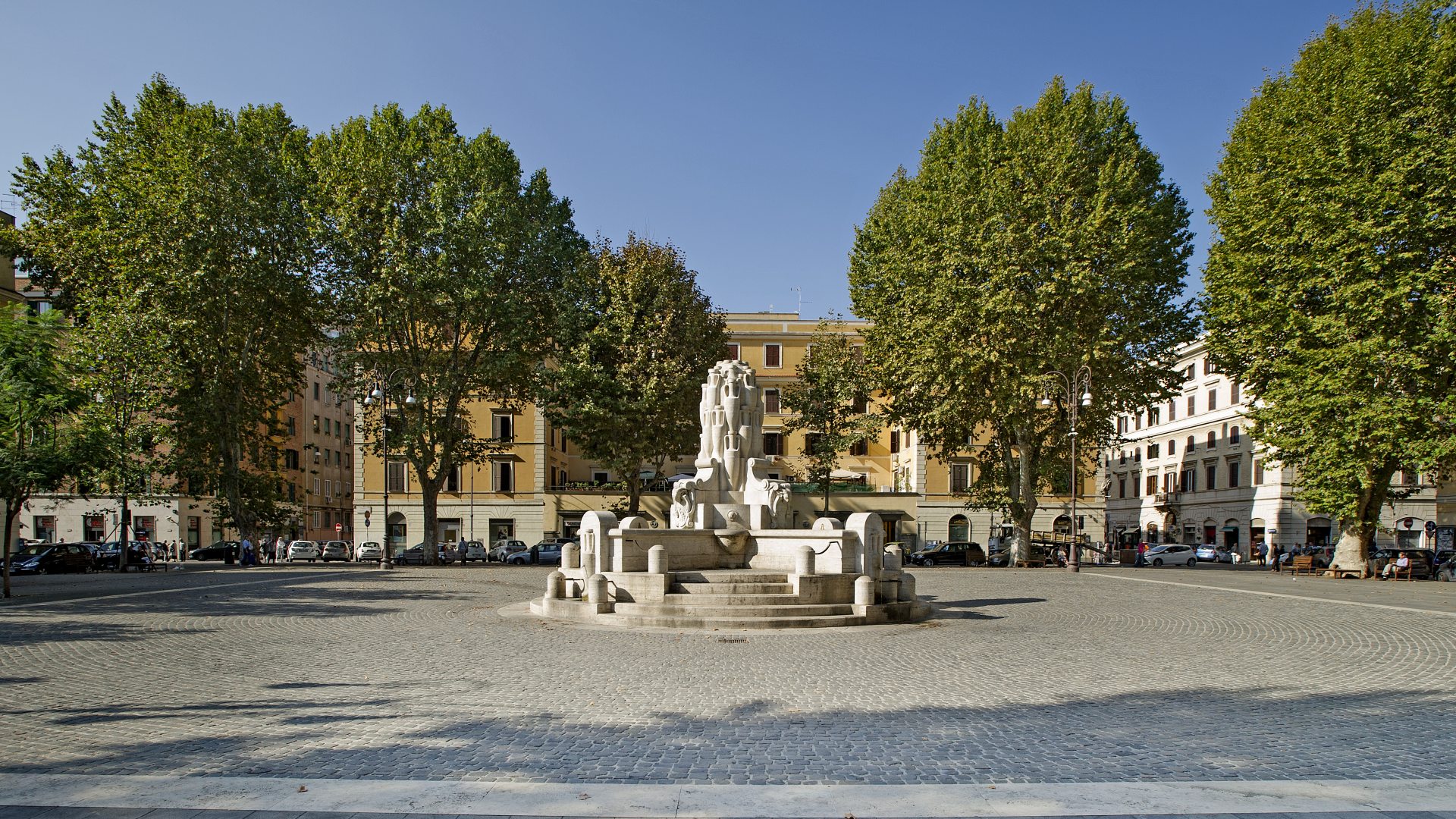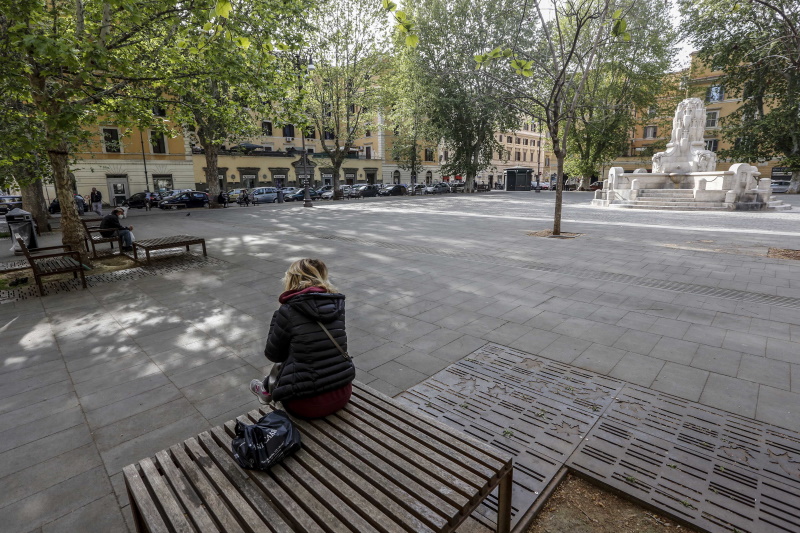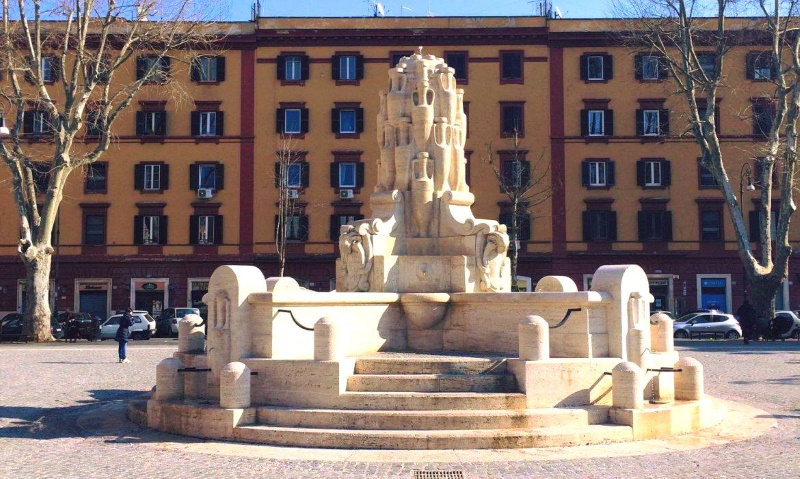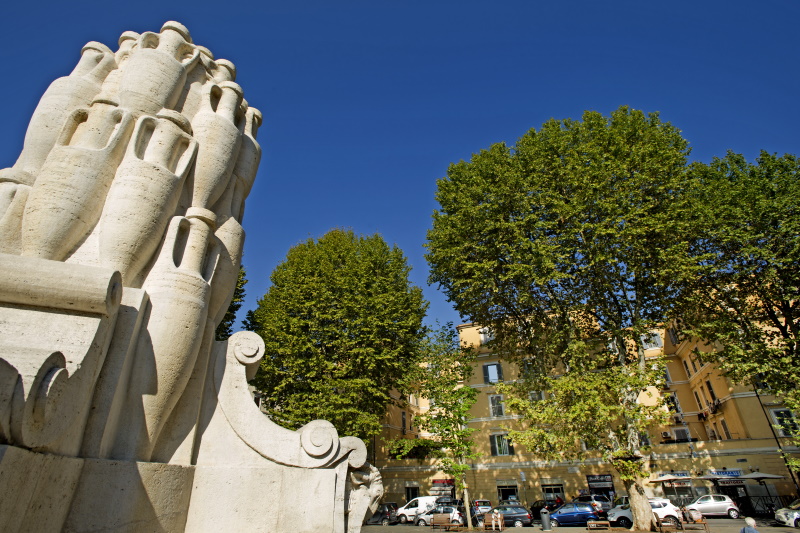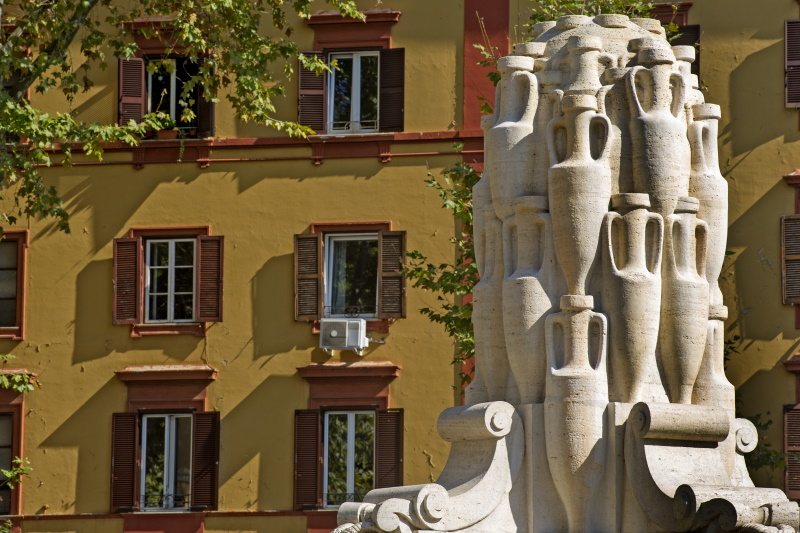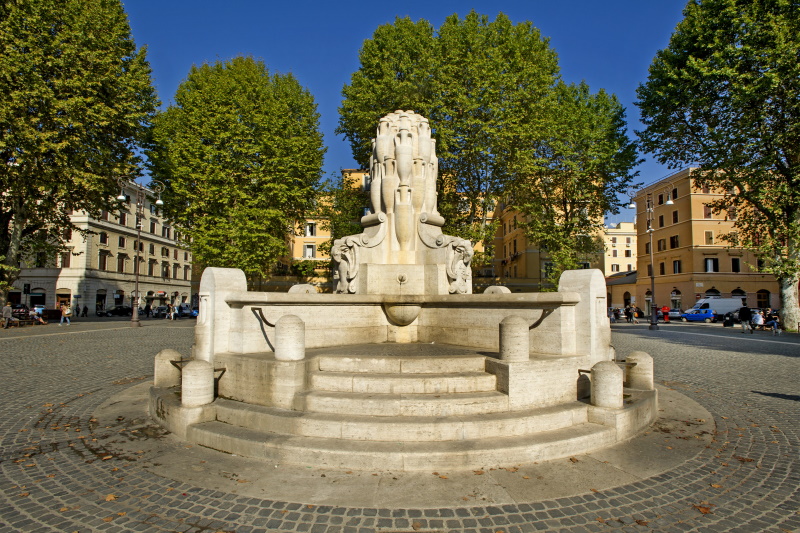 This wonderful bustling square, much loved both by Romans and by the many tourists passing through in search of "true Roman-ness", is today the heart of the Rione Testaccio, the most "Roman" neighbourhood in Rome. Established in 1921, the Rione takes its name from Mons Testaceus, an entirely artificial hillock made up of the broken pieces of millions amphorae (testae) dumped in the nearby river port, the Emporium, and discarded here from the first century AD onward.
At the end of the 19th century, the plain around the hill, which up to that time had remained mostly uninhabited and used for hosting games, parties and outings, was the subject of intense building activity and was destined to house the dwellings of the workers of the industries and production places that had sprung up along the Via Ostiense. To curb the blanket urbanization of the area, in 1905 the Committee for the Economic and Moral Improvement of Testaccio succeeded in obtaining a vacant lot of land, which was then used to build this square, formerly known as Piazza Mastro Giorgio.
For many years, Piazza Testaccio has been the commercial heart of the district, home to one of the historic local markets of the Capital. In 2015, following the complete restyling of the square, with new paving and street furniture, the market was moved to its new location on Via Galbani. On that same year, the beautiful "Fountain of the Amphoras" was relocated at the center of the square: designed by architect Pietro Lombardi in 1927 for this very public space, the fountain had been moved to Piazza dell'Emporio a few years later due to problems with ground subsidence.
The Madonnella placed at one of the corners of the square is a copy of an ancient 17th-century icon once kept in the church of Santa Maria Liberatrice at the Roman Forum and then placed, in 1908, on the altar of the church of Santa Maria Liberatrice.
You may also be interested in
Information
Address
POINT (12.477186 41.8799658)

Condividi
Location
Piazza Testaccio, Piazza Testaccio
41° 52' 47.8776" N, 12° 28' 37.8696" E
To find out about all accessibility services, visit the Rome accessible section.