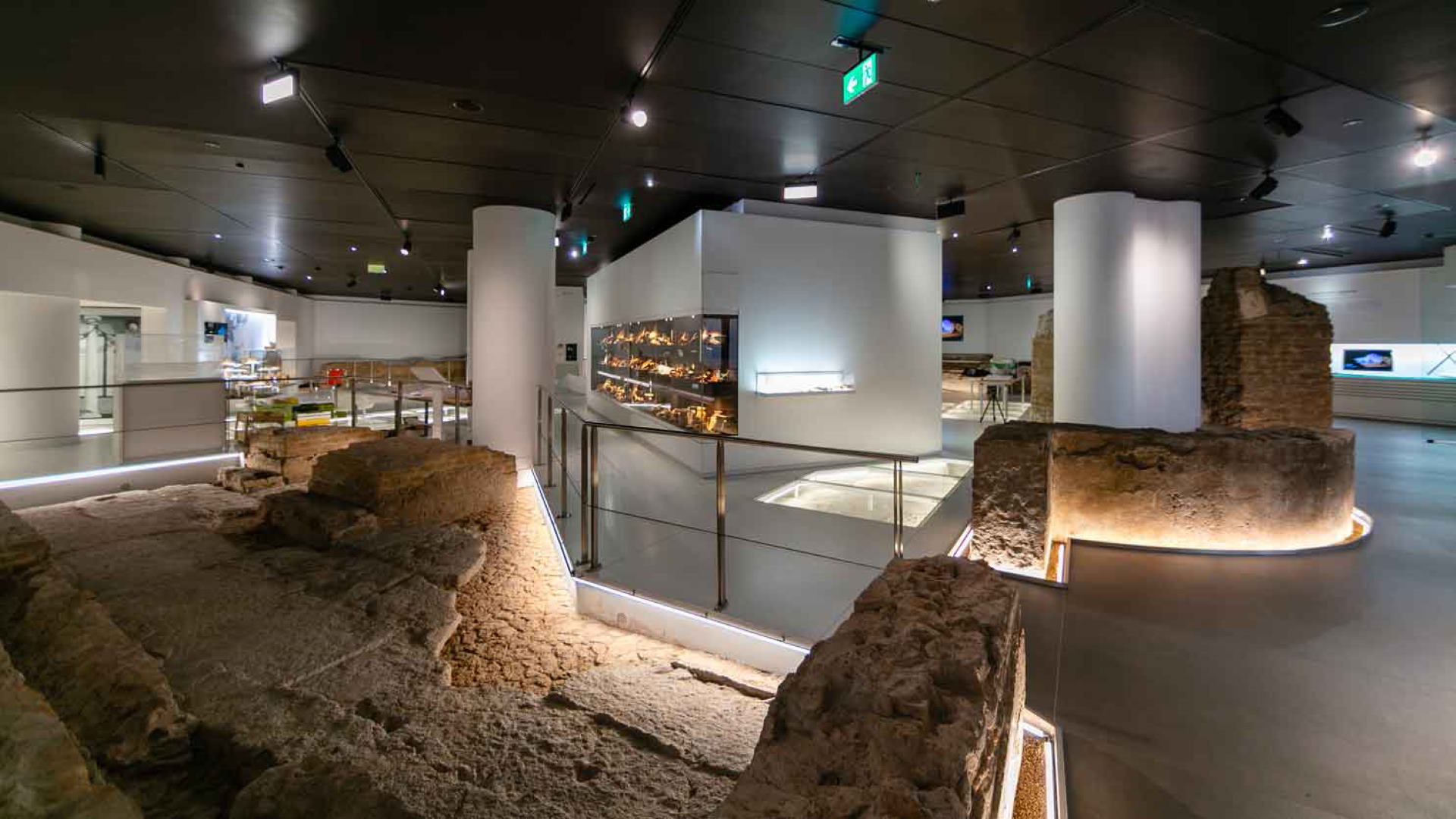 An exhibit space of ​​over 1,000 square meters that returns to the city a place full of history and charm, an exceptional archaeological context that came to light on the Esquiline Hill during the works for the construction of the headquarters of Enpam - National Doctors and Dentists' Social Security and Welfare Body, which then collaborated with the Special Superintendence of Rome.
Here stood once a sector of the Horti Lamiani, a lavish and vast pleasure garden built by the consul Lucius Aelius Lamia at the beginning of the 1st century AD. They soon became imperial property and the favorite hideaway of many emperors, including Claudius, Caligula and Severus Alexander, who modified and personalized them. Until the 4th century AD, when the Horti were abandoned, their buildings with precious marbles and statues, the temples, gardens, squares and groves made up a dreamlike environment, completed by the presence of wild animals and exotic plants.
The museum exhibits the remains of a large square with a nymphaeum, showing the decorations that adorned it, the objects that were used here, the plants and animals that adorned its lush gardens. The excavation has returned an enormous amount of fragments of pottery and other finds, including marble, painted plaster, bones of domestic animals, lions, fawns and ostriches, oysters, shells. Every epoch has left its mark here, starting from the Julio-Claudian period, when Caligula trasformed the Horti into an ante-litteram Domus Aurea, up to the Severans, who were responsible for the latest transformations of the very luxurious rooms: with its three thousand objects on display and thanks to reconstructions and videos, the museum tells tell extraordinary stories, painting a vivid picture of wealth and opulence in the empire's capital but also of the real life.
Photo museoninfeo.it
You may also be interested in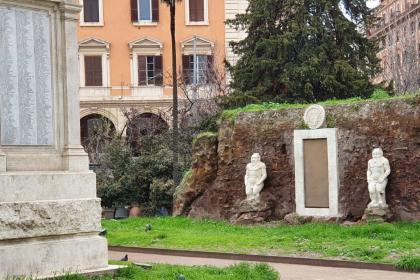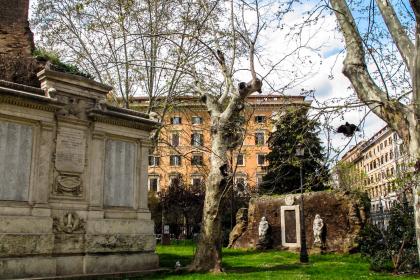 Vittorio Emanuele II Square

Condividi
The heart of the multi-ethnic Esquilino district

Condividi
Information
Address
POINT (12.505623 41.893409)
Timetables
The Museum can be visited by appointment
Contacts
Email:
museoninfeo@enpam.it
Online reservation:
www.museoninfeo.it/prenotazioni
Web site:
www.museoninfeo.it/il-museo

Condividi
Location
Museo Ninfeo, Piazza Vittorio Emanuele II, 78
Piazza Vittorio Emanuele II, 78
41° 53' 36.2724" N, 12° 30' 20.2428" E
To find out about all accessibility services, visit the Rome accessible section.