A new hub dedicated to art and culture that aims to become a reference for Romans and tourists alike: this is the exhibition space born in the southern quadrant of the city, a short distance from Fuksas' futuristic Nuvola and the monumental, rationalist-style architecture of the EUR district.
The historic casale (a farmhouse) that now houses La Vaccheria was ceded to Roma Capitale following the agreements of the EUR-Castellaccio Urban Program, as compensation for two important areas from the environmental, naturalistic and archaeological points of view: the Pratone delle Valli and the Volusia Park. A long restoration and renovation work has transformed it into an extraordinary place of aggregation, sociality and culture that is managed by the city's IX Municipality and in whose nearly 1,800 square meters the archaeological finds recovered in the southern Rome area have also finally found a home.
The casale consists of a large central body, once occupied by stables, of more than 1,500 meters of net area, with glass display cases and common spaces, such as a conference room, a food court and a bookshop. A smaller two-story building houses offices and management, while an additional body is for laboratories and attached services, as well as the technical coverage.
You may also be interested in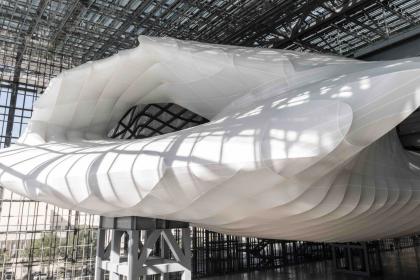 Rome Convention Center - La Nuvola

Condividi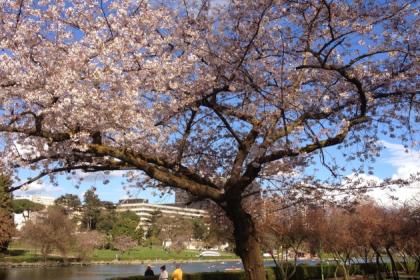 Parco Centrale del Lago (Central Lake Park) - Laghetto dell'E.U.R. (EUR district lake)

Condividi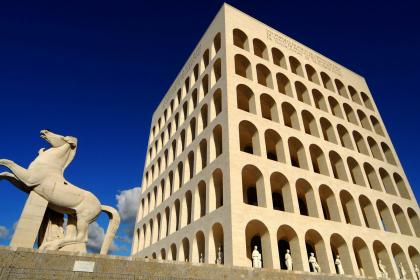 The Palace of Italian Civilization

Condividi
Information
Address
POINT (12.45772108886 41.814034397883)
Timetables
Orari nelle pagine delle mostre in corso.
Contacts
Web site:
www.comune.roma.it/web/it/municipio-ix.page

Condividi
Location
La Vaccheria
Via Giovanni l'Eltore, 35 / 37
To find out about all accessibility services, visit the Rome accessible section.