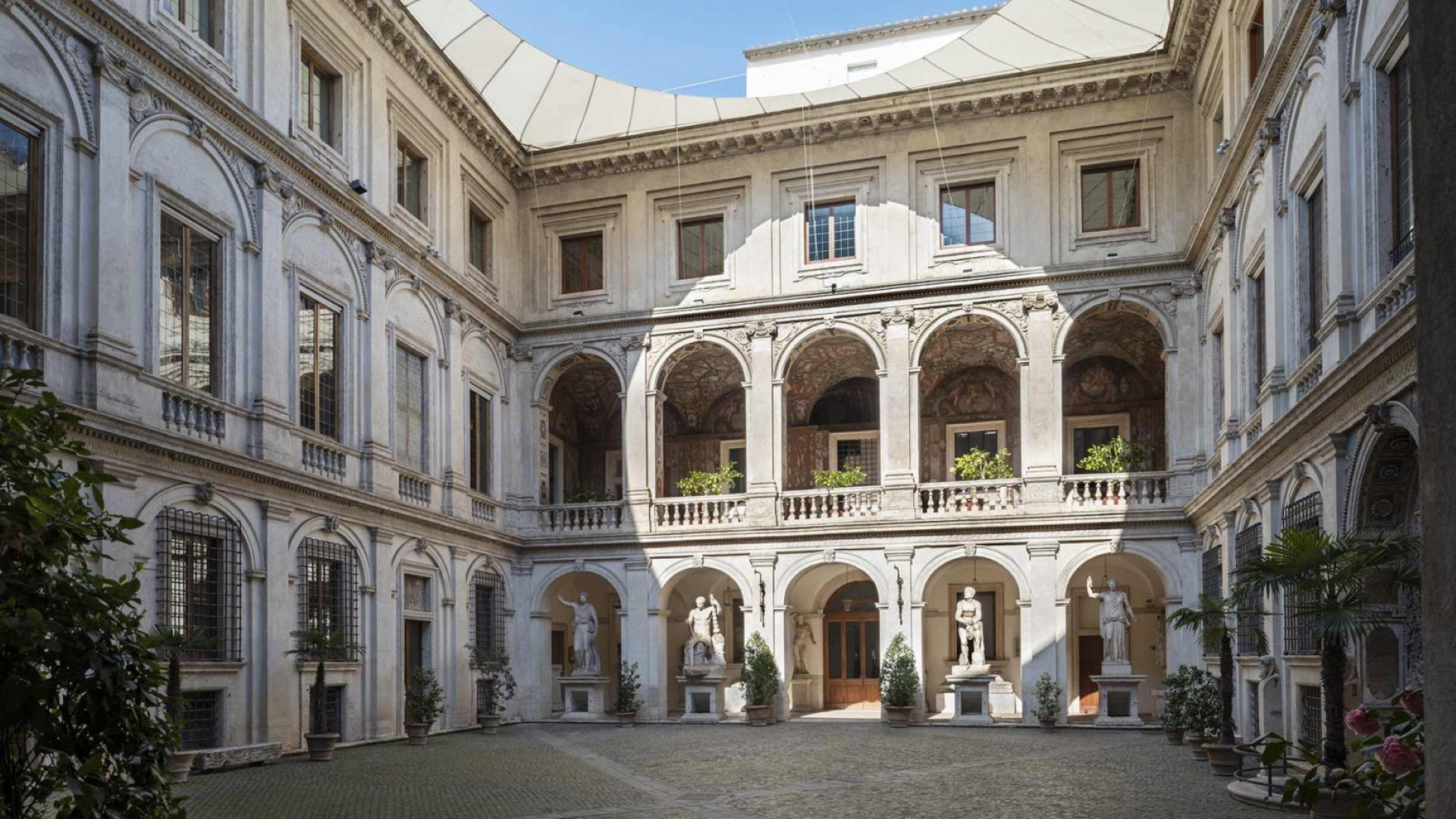 The fifth district of Rome is located on a bend of the Tiber and takes its name from the suggestive Ponte Sant'Angelo, built by emperor Hadrian in 134 AD, which was part of the Ponte district until the 16th century when Pope Sixtus V established the Borgo district which incorporated it.
Among the places of greatest interest and the most representative monuments of the district we find Palazzo Altemps, now part of the National Roman Museum, Palazzo Milesi, a 16th-century building with its beautiful facade decorated with scenes that narrate virtues and mythological events, the House of Fiammetta, a delightful 15th-century building traditionally attributed to the Florentine courtesan Fiammetta Michaelis who had among her lovers the cruel Cesare Borgia known as the "Valentino", the church of Santa Maria della Pace decorated with splendid frescoes by Raphael, Baldassarre Peruzzi, and Orazio Gentileschi, the curious Fountain of the Tureen, which shape recalls a large casserole, and Via dei Coronari, one of the most enchanting streets of Rome which, with its antique shops full of antique furniture and jewels, is a surprising open-air showcase.
But the real vocation of the district was tourism. Here, were many taverns and inns; among them, the most famous was the Locanda dell'Orso, which probably hosted Dante, but certainly hosted Rabelais, Montaigne, Gogol', and Goethe. Moreover, artists of the caliber of Benvenuto Cellini, Francesco Borromini, and Carlo Maderno lived here.
The most important streets of the district are the aforementioned Via dei Coronari, the ancient "Via recta" of the Jubilee of the '300, and Via Giulia, commissioned by Pope Julius II della Rovere to Donato Bramante to create a wide artery of passage between the maze of alleys of medieval Rome, and to surround it, then, with sumptuous buildings bearing witness to the greatness of the Church.
On these streets, it was quite common to come across a small procession led by a veiled person dressed in black with a crucifix on his shoulder. It opened the way for a chariot on which there was a chained convict who was transported to the square of Ponte Sant'Angelo to be hanged.
Borders: Lungotevere Marzio, Lungotevere Tor di Nona, Piazza Ponte Sant'Angelo, Lungotevere degli Altoviti, Piazza Paoli, Lungotevere dei Fiorentini, Lungotevere di Sangallo, Vicolo della Scimia, Via dei Banchi Vecchi, Via delle Carceri, Vicolo Cellini, Via dei Filippini, Piazza dell'Orologio, Via del Governo Vecchio, Via del Corallo, Piazza del Fico, Via della Pace, Via di Tor Millina, Via di Santa Maria dell'Anima, Via di Tor Sanguigna, Piazza di Tor Sanguigna, Piazza di Sant'Apollinare, Via di Sant'Agostino, Piazza di Sant'Agostino, Via dei Pianellari, Via dei Portoghesi, Via del Cancello.
Obviously, the district's coat of arms is a bridge on a red background.
You may also be interested in