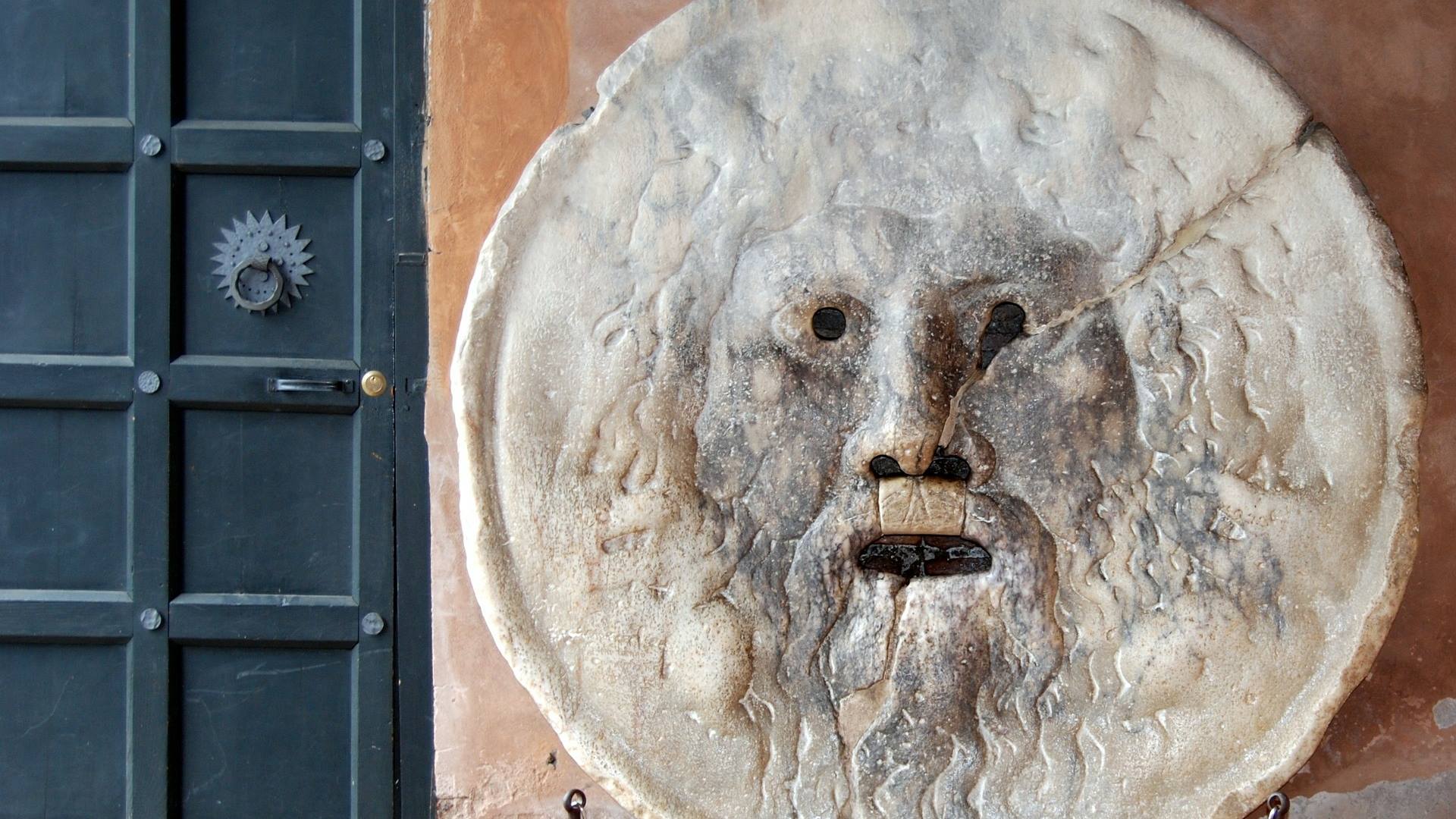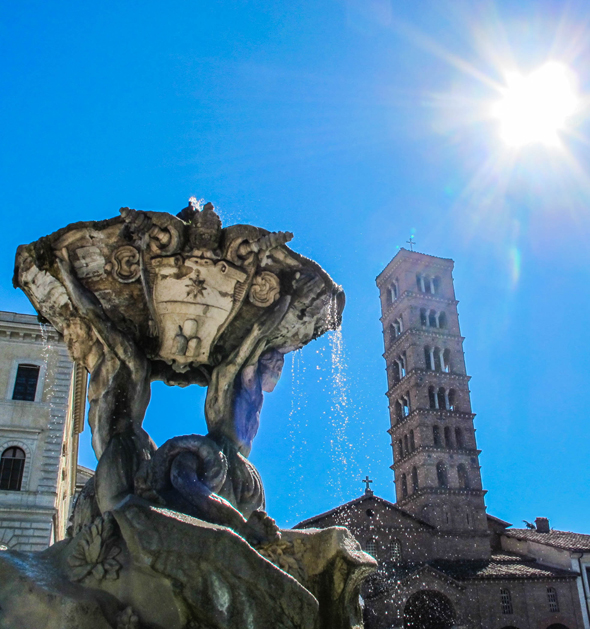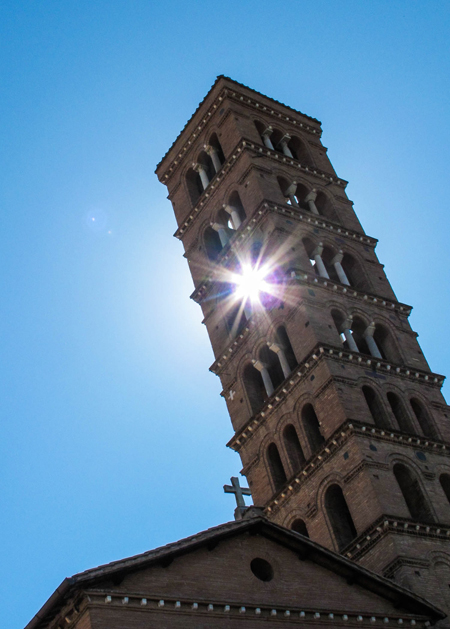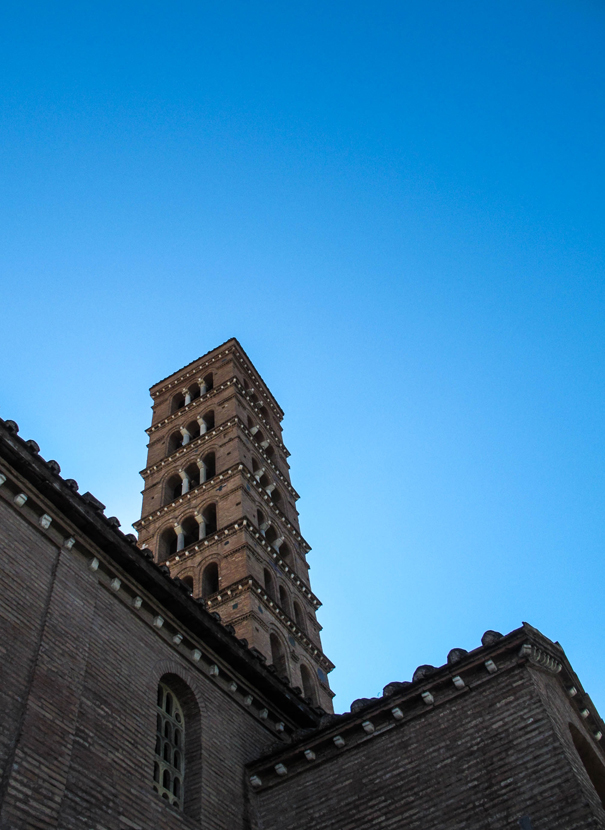 In Piazza Bocca della Verità is the ancient marble mask, one of the most famous symbols of Rome, placed in 1632 in the pronaos of the Basilica of Santa Maria in Cosmedin.
The large tondo has a diameter of about 1.80 meters and was probably a sewer cover from the Roman age. It dates back to the reign of Tarquinio the Superb, the last of the seven kings of Rome who built the Cloaca Maxima, a grandiose drainage channel. The canalization system started from the Suburra, crossed a part of the current Rione Monti, the Forum, the Velabro and the Forum Boarium, and flowed into the Tiber, near Ponte Emilio (Pons Aemilius).
For a long time, it was an open-air duct. Following the impressive construction in the area of the Imperial Fora, the Cloaca Maxima was provided with marble sewer covers, located a short distance from each other and decorated with bas-reliefs. Among these was the famous marble disc with the features of a male face with a beard, eyes, holed nose and mouth - perhaps of Jupiter, a faun or a river divinity - flanked by some symbols, including a scarab, two claws and two wolf heads.
The name "Mouth of Truth", originated in 1485, is linked to a curious and fascinating medieval legend, according to which the mouth could bite the hand of liars. The tradition was widespread among jealous husbands, who brought their wives to the monument: after introducing their hand, women had to declare that they had not committed adultery.
William Wyler's movie Roman Holiday, with its memorable protagonists Audrey Hepburn and Gregory Peck, has consecrated the Mouth of Truth to undisputed fame. It was 1953 and, since then, the legendary mask has entered the world tourist imagination.
You may also be interested in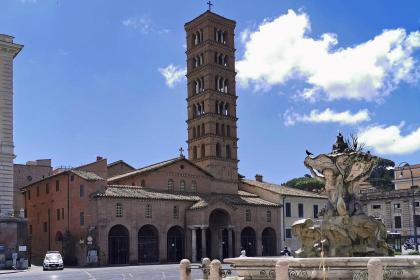 The Basilica of Santa Maria in Cosmedin

Condividi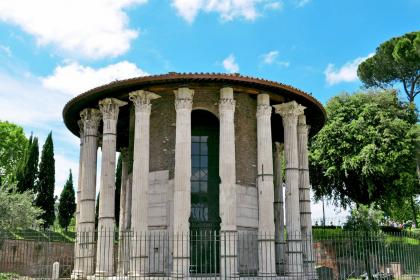 The Temple of Hercules Victor

Condividi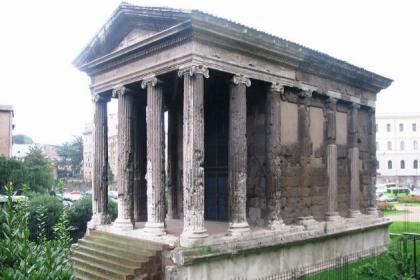 Condividi
Information
Address
POINT (12.481389 41.888722)
Timetables
It follows the opening times of the Basilica of Santa Maria in Cosmedin
At the present time daily from 9:30 to 17.50
Schedules are subject to change. It is suggested to check by contacting the church (06 6787759) or check the Basilica's official website
Contacts
Web site:
https://cosmedin.org/la-bocca-della-verita/

Condividi
Location
Bocca della Verità, Piazza della Bocca della Verità, 18
Piazza della Bocca della Verità, 18
41° 53' 19.3992" N, 12° 28' 53.0004" E
To find out about all accessibility services, visit the Rome accessible section.