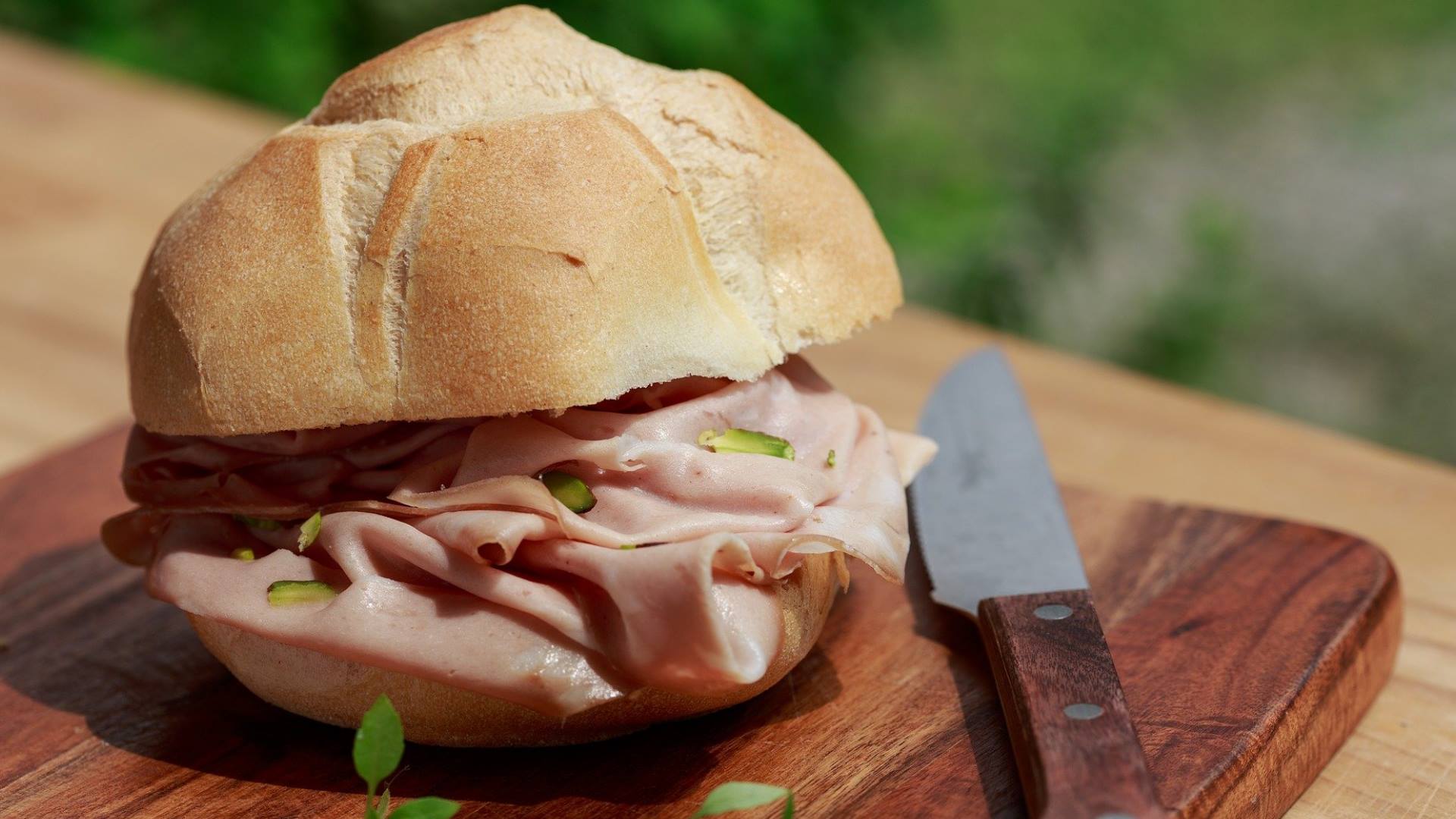 A quick and delicious gastronomic break, enjoyed outdoor. Street food has become the latest tasty trend, but in this field, Rome already has a strong tradition.  
For starters, let's talk about pizza. Walking around the city, you cannot help but notice the many pizza slice shops, known as pizzerie a taglio, in every corner of Rome. You can choose between alla pala (a long rectangular pizza named after the peel) or in teglia (cooked in a tray), and according to your taste. Not to be missed, however, is the bakery pizza, "red" or "white". The first one is seasoned with pieces of tomato and olive oil, a little greasy, very tasty. The second one has a golden colour, and it is the school break food of every Italian student;  it can be treated like a sandwich and filled with anything you like. However, for the Romans, the perfect match for white pizza, as well as for the traditional "rosetta" (typical puffy bread roll), is mortadella, commonly called "mortazza".
If you feel peckish, go to one of the many rotisseries, the "temples" of Capitoline gastronomy. Being tempted is easy, whereas the choice can be really difficult! You can try the delicious supplì, oval-shaped croquettes filled with rice and mozzarella that are breaded and fried. It is called supplì al telefono because the mozzarella melts during cooking, creating the classic cheese string when eaten. Alternatively, or even better together, choose a fried calzone or a lighter one baked in the oven. It is prepared with the dough folded over on itself in a half-moon shape. In Rome, the most common filling is mozzarella and prosciutto cotto (baked ham).
Filetti di baccalà, or fried salt cod fillets, and fiori di zucchina, fried courgette flowers are two delicious fried dishes, representing the traditional Roman-Jewish cuisine. After being dipped in the batter, the fillets are thrown into boiling oil for a crunchy result. The strictly fresh courgette flowers are filled with mozzarella and anchovies. They are two mouth-watering specialities.
Finally, a refreshing break with the grattachecca, the ideal sweet for a stroll, sold by the historical Roman kiosks on the street, almost always open only in the summer season. It is a simple recipe: crushed ice, syrup or fruit juice, and pieces of fresh fruit. The ice must be "grated" from a block with a specially designed tool that produced ice shavings, known as ghiacciata, to give that unmistakable flavour to the palate.
You may also be interested in

Condividi
The most iconic square of Baroque Rome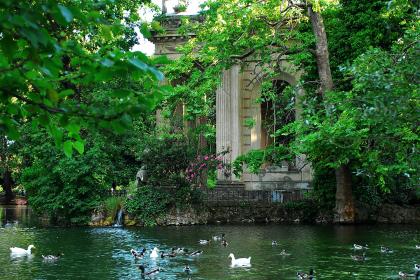 Condividi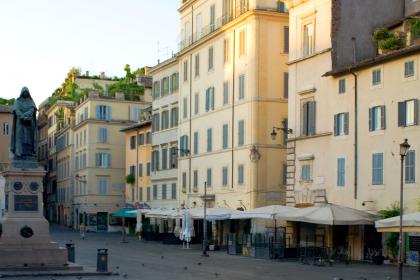 Condividi