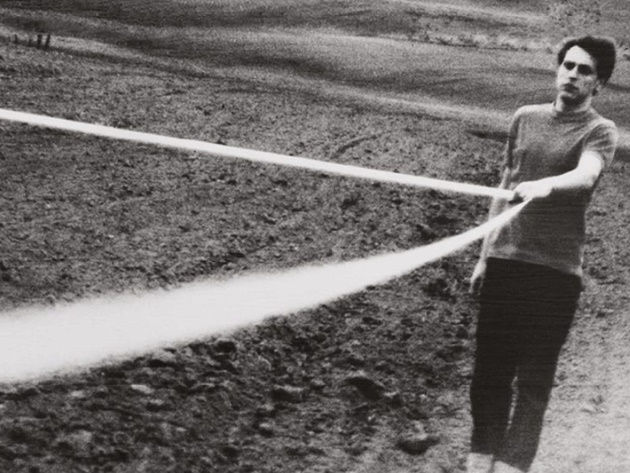 The exhibition, housed in the Mattatoio, one of the city's most significant industrial archeology buildings, brings together some of the most noteworthy examples of contemporary artists who have worked on the relationships between art, creativity, aesthetics, and the natural territories that man dwells.
Circumscribed solely to Italian artists, it covers a chronological arc from the 1960s to the present day, a period characterized by immense changes in the perception of the relationship between nature and man on which the visual arts have often reflected.
Since the 1960s, especially in the field of Arte Povera, some artists have been pioneers in starting research focused on the relationship with nature and its transformation processes. In the 1970s, agriculture and the landscape became the object of specific artistic practices to investigate and verify a more human dimension of production and spaces in harmony with the natural environment. As is known, the decade will close with the edition of the Venice Biennale dedicated to the theme From nature to art, from art to nature.
These practices have resumed with growing interest since the 1990s in parallel with the reawakening of an ecological awareness increasingly conscious of the limits of a globalized world dominated by mass production systems that weigh on the transformation processes of all the territories man inhabits. In recent years, many young artists have undertaken multidisciplinary research in this area bringing together artistic practices and scientific knowledge.
The works proposed for the exhibition explore, through different languages, themes related to the earth and the landscape, investigating and returning, on the one hand, the processes of transformation and exploitation and the great value of space of dreamlike, emotional, fairy-tale, and poetic.
The exhibition is promoted by Culture Roma and Azienda Speciale Palaexpo, organized by Azienda Speciale Palaexpo.
Photo credits: courtesy of Culture Roma official site
Informations
When
from 30 March 2023
to 27 August 2023
POINT (12.4737224 41.8760422)
Contacts
Online purchase:
https://ecm.coopculture.it/index.php?option=com_snapp&view=products&snappTemplate=template3&catalogid=FFB6B16B-954E-0EA2-28D8-016128885567&lang=it
Web site:
www.mattatoioroma.it/mostra/terra-animata-visioni-tra-arte-e-natura-in-italia-1964-2023
Timetables
Dal 30 marzo al 27 agosto 2023
Dal martedì alla domenica dalle 11 alle 20 (il sabato fino alle 20.30)
Chiuso il lunedì
Presso il Padiglione 9a

Condividi
Location
Terra animata, Piazza Orazio Giustiniani, 4
Piazza Orazio Giustiniani, 4
41° 52' 33.7512" N, 12° 28' 25.3992" E