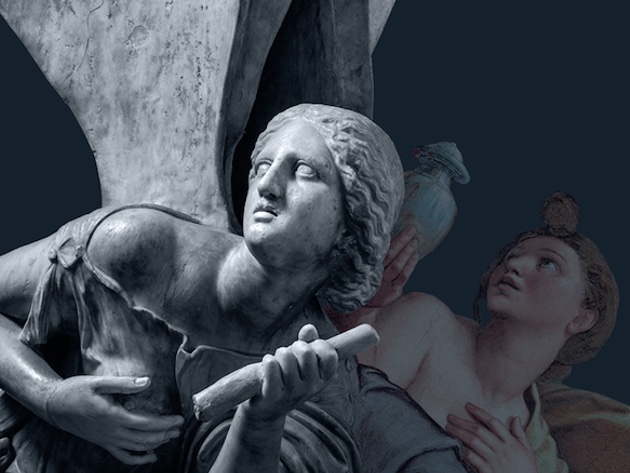 The important exhibition curated by Alessandro Zuccari and Costanza Barbieri, held at Villa Farnesina, closes the celebrations of the Triptych of Italian Ingenuity, which began with the exhibition Leonardo in Rome. Influences and legacy (2019) and continued in 2021-2022 with the three exhibitions dedicated to Dante: Dante's library; The reception of the Comedy from manuscripts to the media; Through Dante's eyes. Artistic Italy in the Age of Comedy. 
The exhibition highlights a crucial aspect of the Italian Renaissance: Raphael's classical turning point in the second decade of the sixteenth century is known thanks to numerous studies, but little attention has so far been paid to the influence that the collection of statues, sarcophagi, cameos, reliefs, books and ancient coins by Agostino Chigi had on the Urbinate. In fact, more in-depth investigations have made it possible to reconstruct in a more detailed way those "magnificent collections", dispersed after the death of the Sienese banker and transmigrated into other great Roman and European collections. Thanks to important loans of works from the National Archaeological Museum of Naples, the Uffizi Gallery in Florence, the Capitoline Museums and the Palazzo Altemps Museum in Rome, the Staatliche Kunstsammlungen-Skulpturensammlung in Dresden, the Kunsthistorisches Museum in Vienna and the Vatican Museums it was possible to rearrange, at least in part, the Agosto Chigi collection in its original place and to fully understand how much it was a source of inspiration for the classic style of Raphael and his school, of Peruzzi, of Sebastiano del Piombo and of Sodoma, contributing to the development of the full Renaissance.
The rich catalog of the exhibition is published by Bardi Edizioni s.r.l.
Photo credits: courtesy of Villa Farnesina official site
Informations
When
from 6 April 2023
to 2 July 2023
POINT (12.466812 41.893445)
Contacts
Online purchase:
www.booking-villafarnesina.it/it/booking-1/
Timetables
Dal 6 aprile al 2 luglio 2023
Dal martedì alla domenica ore 10-19 (ultimo ingresso ore 17)
Lunedì chiuso
Aperture giorni festivi: 2 giugno.
Chiusure giorni festivi: 1 maggio; 29 giugno.


Condividi
Location
Raffaello e l'antico nella Villa di Agostino Chigi, Via della Lungara, 230
41° 53' 36.402" N, 12° 28' 0.5232" E