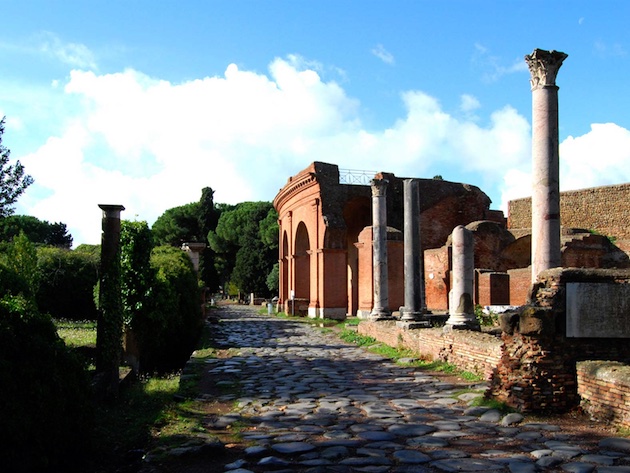 The Festival at the Roman Theater of Ostia Antica, now in its seventh edition, this year presents a program with many music and theater performances until September, organized by the Antico Teatro Romano consortium of companies, in collaboration with the Archaeological Park of Ancient Ostia.
Among the most important events we mention: Emotions journey through the songs of Mogol and Battisti, a concert-story on the work of two great artists such as Lucio Battisti and Mogol; the concert by Peppino di Capri in which the singer traces over sixty years of career with successes that have made him famous all over the world; the Bohemian Symphony-Orchestral Queen Tribute, an evening of tribute to one of the most overwhelming bands, with the voices of Alessandra Ferrari, Roberta Orrù, Andrea Casali and Damiano Borgi.
We also remember Lillo & Greg in the Best of, a show that stages the entire theatrical, television and radio repertoire of the comedian duo: music, sketches, poems, trailers; the Carmina Burana with original medieval instruments, music and songs by the Carmina of the popular tradition, which dialogue with the cultured music of Carl Orff's score.
13 September CONCERT CANCELLED - Carmina Burana nella tradizione popolare con N.Citarella, S.Saletti, P. Tadayon + coro e orchestra
15 September Il Muro del Canto
16 September Angelo Branduardi
17 September CONCERTO ANNULLATO - Katia Follesa e Angelo Pisani in Finché social non ci separi, live
28 September Opeth
Photo credits: courtesy of Ostia Antica Archaelogical Park official site
Informations
When
from 3 June 2022
to 28 September 2022
Contacts
Email:
info@ostianticateatro.com
Facebook:
www.facebook.com/OstiaAnticaTeatroRomano
Instagram:
www.instagram.com/ostiaanticafestival
Online purchase:
www.ticketone.it/venue/teatro-romano-di-ostia-antica-15310
Web site:
www.ostiaantica.beniculturali.it/it/eventi/ostia-antica-festival-2022
Web site:
https://ostianticateatro.it
Timetables
Dal 3 giugno al 28 settembre 2022
Inizio spettacoli ore 21.00

Condividi
Location
Ostia antica Festival 2022 - Il Mito e il Sogno VII edizione, Viale dei Romagnoli, 717
41° 45' 33.0804" N, 12° 18' 2.3364" E