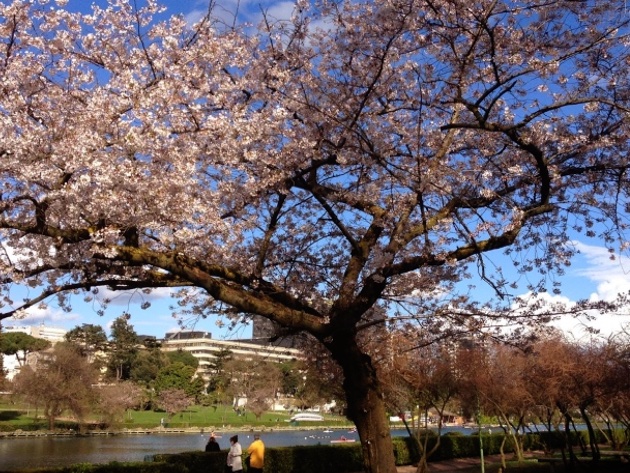 Around the middle of March, the Sakura or Japanese Cherry trees begin to blossom in EUR Lake Park, which Tokyo donated to Rome in 1959 as a symbol of friendship between the two countries. Furthermore, other cherry trees were planted along the lake in November 2019. During this period their wonderful flowering is celebrated as is customary in Japan.
This tradition in Japan is called hanami (lit. "looking at the flowers") and consists of admiring these marvelous trees and enjoying their beauty, having a picnic in company under the blossoming cherry trees. Usually a light blue PVC/plastic sheet is used for the picnic.
The hanami can be performed every day from the beginning of flowering until withering which usually occurs around the first days of April. Perhaps one of the most evocative moments of hanami is in fact the withering of flowers, with the falling petals which can be seen especially when there is a little wind.
Photo: turismoroma official site
Informations
When
from 14 March 2023
to 15 April 2023
POINT (12.463195 41.829114)
Timetables
Il periodo di massima fioritura dei ciliegi solitamente è alla fine del mese di marzo
la fioritura completa può anticipare o tardare di qualche giorno a seconda delle temperature

Condividi
Location
Hanami - Fioritura dei Sakura (Ciliegi giapponesi) all'Eur, Passeggiata del Giappone
41° 49' 44.8104" N, 12° 27' 47.502" E