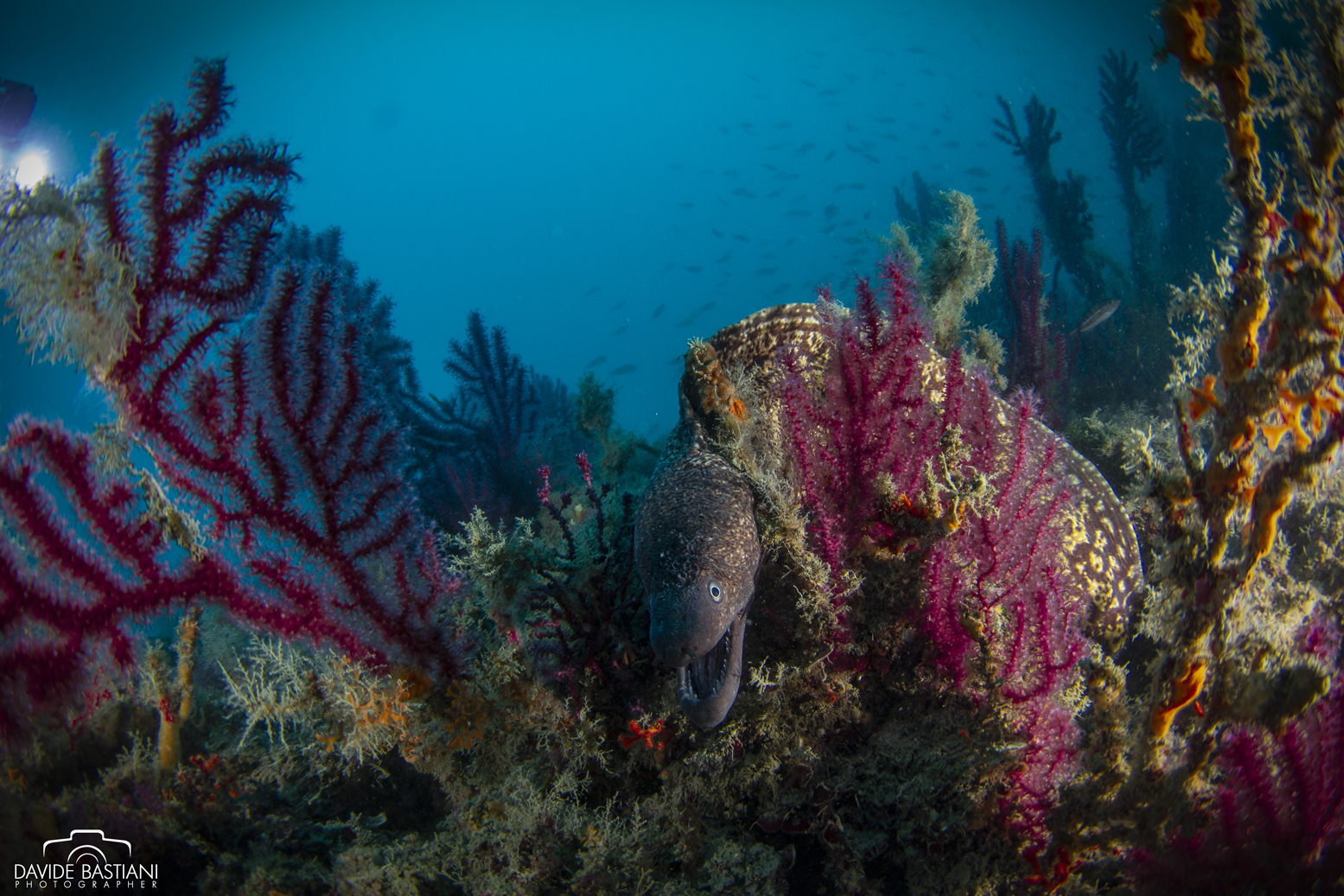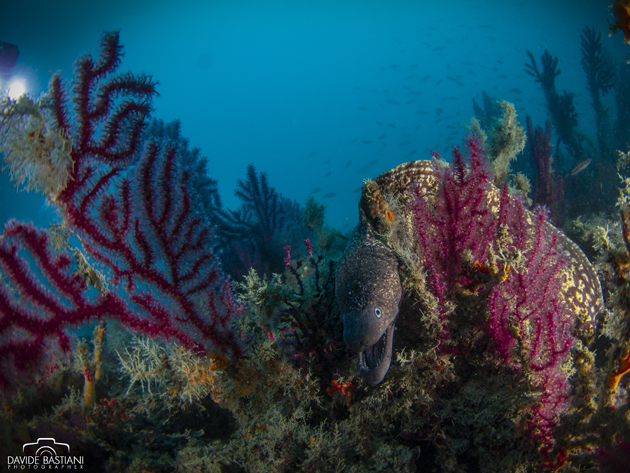 The Shoals of Tor Paterno, located off the Roman coast between Ostia and Torvajanica, consist of a rock formation covered with animal and vegetable organisms that, by digging or building their "burrows" over the centuries, have changed their shape.
They present themselves as a real island at the bottom of the sea, in a wide "desert" of sand and mud.
The maximum depth is about 60 meters while the top of the "mountain" reaches 18 meters below sea level. Nothing emerges from the water, nor is it normally visible from the surface.
The highly variable turbidity conditions are linked to the sudden changes in the current regime, caused by the proximity to the Tiber delta.
And it is precisely the river that makes an important contribution to the development of the marine vegetation, and is responsible for the high "ecological productivity" of the area: in fact, a surprising amount of animal and plant life is concentrated on the shoals.
The summit of the rocky bank is populated by the Posidonia oceanica which lives here up to about 25 meters deep. More in depth there are interesting colonies of coelenterates, close relatives of the coral, such as the beautiful red Gorgonia and the Alcionaria, very rare elsewhere.
A study conducted a few years ago attested the presence of Gerardia savaglia, a rare coelenterate known as "Black Coral". There are also numerous species of fish, both of seabed, such as the moray, the mullet, and the anglerfish, and of open water, such as the bass, the grey mullet, the saddled bream and the sea bream.
On the surface, in some seasons, it is possible to spot dolphins.
This is the only Marine Protected Area in Italy to be completely submerged and not to include any stretch of coast.
On 29 November 2000, the Ministry of the Environment declared the area of the Tor Paterno shoals as a "Marine Protected Area", entrusting its management to RomaNatura.
RomaNatura
Ente Regionale per la Gestione del Sistema delle Aree Naturali Protette nel Comune di Roma
Villa Mazzanti - via Gomenizza 81 - 00195 Roma
Tel. 06 35 40 53 26
Fax 06 35 49 15 19
e-mail: torpaterno@romanatura.roma.it
Information
Address
POINT (12.30364494039 41.722077739504)
Contacts
Email:
urpromanatura@regione.lazio.it
Facebook:
www.facebook.com/secchetorpaterno.roma
Web site:
www.parchilazio.it/torpaterno
Web site:
https://ampsecchetorpaterno.it

Condividi
Location
Secche di Tor Paterno, Via del Canale di Castel Fusano, 11
Via del Canale di Castel Fusano, 11
41° 43' 19.4808" N, 12° 18' 13.122" E
To find out about all accessibility services, visit the Rome accessible section.