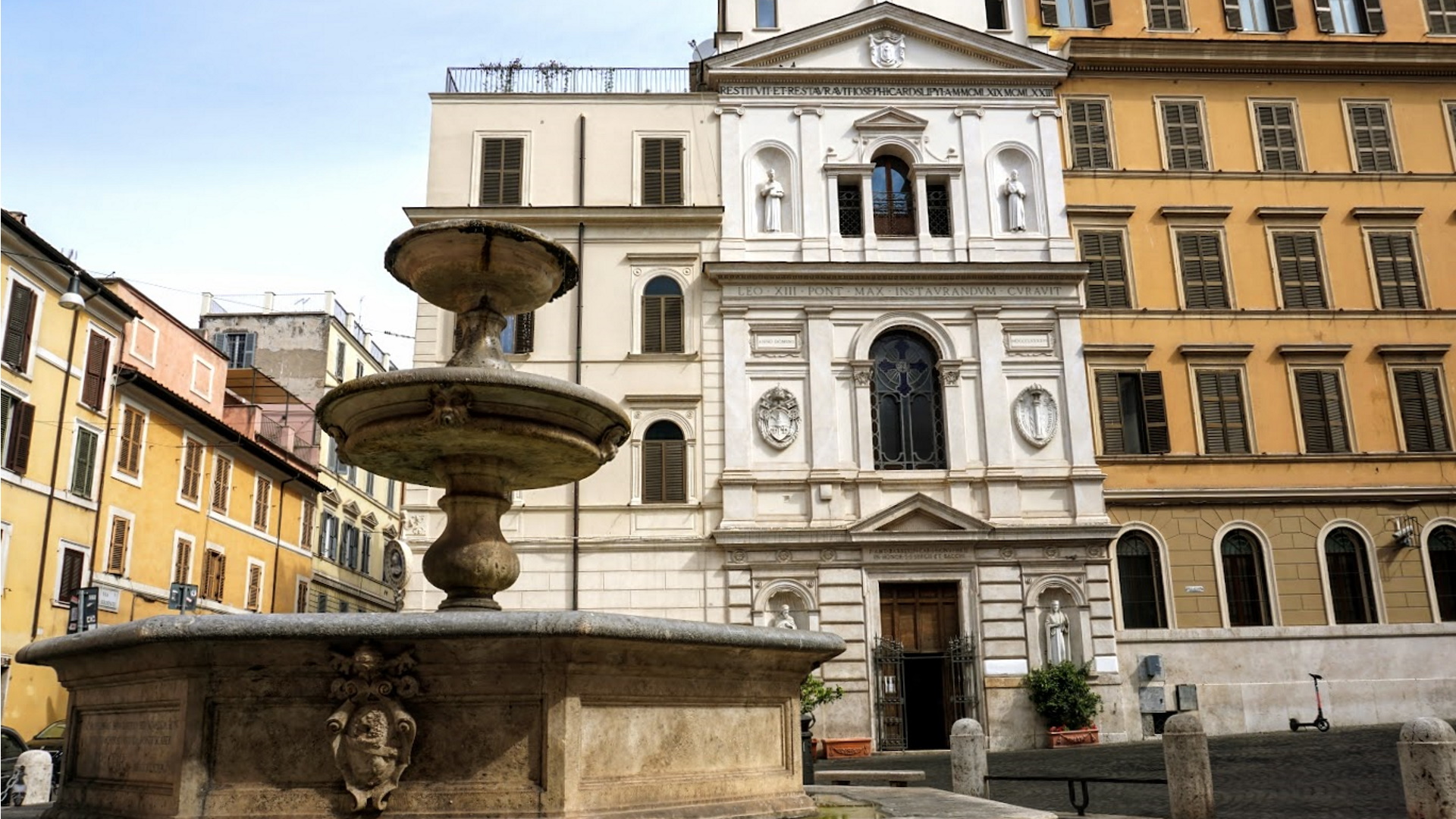 Thanks to its beauty and lively atmosphere, it is one of the must-see destinations and meeting points of the Rione Monti, the city's oldest district but also, in spite of its long history, a young and dynamic neighborhood dotted with quaint and trendy little places, vintage stores, aperitif bars and Roman trattorias.
The square takes its name from the church of Santa Maria dei Monti, whose left side overlooks the square. Elegant and majestic, with a style that marks the transition from Renaissance to Baroque, the church was built by Pope Gregory XIII on the site of an older convent of Poor Clare nuns following the discovery of an allegedly miraculous fresco depicting the Virgin.
The architect in charge of its construction was Giacomo Della Porta who a few years later, under the pontificate of Sixtus V, also designed the beautiful fountain that adorns the square, known as the Fountain of the Catechumens from the 17th-century College of Neophytes and Catechumens built next to the church. Its simple design, an octagonal-shaped tank with two overlapping basins, and the common travertine used for its construction are evidence of the popular and intensive use to which the fountain was originally intended, since the square was at the time used to host a market.
Alongside beautiful old, lived-in buildings, the square also houses the small ancient church dedicated to Saints Sergius and Bacchus, two officers of the Roman army who suffered martyrdom in Syria in 303. Extensively restored several times until the 19th century, the church was entrusted in the 17th century to the Ruthenian Monks of St. Basil who still administer it today; from 1961, it is one of the three national churches of the Ukraine in Rome.
Information
Address
POINT (12.4909995 41.894825)

Condividi
Location
Piazza Madonna dei Monti, Piazza Della Madonna dei Monti
Piazza Della Madonna dei Monti
41° 53' 41.37" N, 12° 29' 27.6" E
To find out about all accessibility services, visit the Rome accessible section.