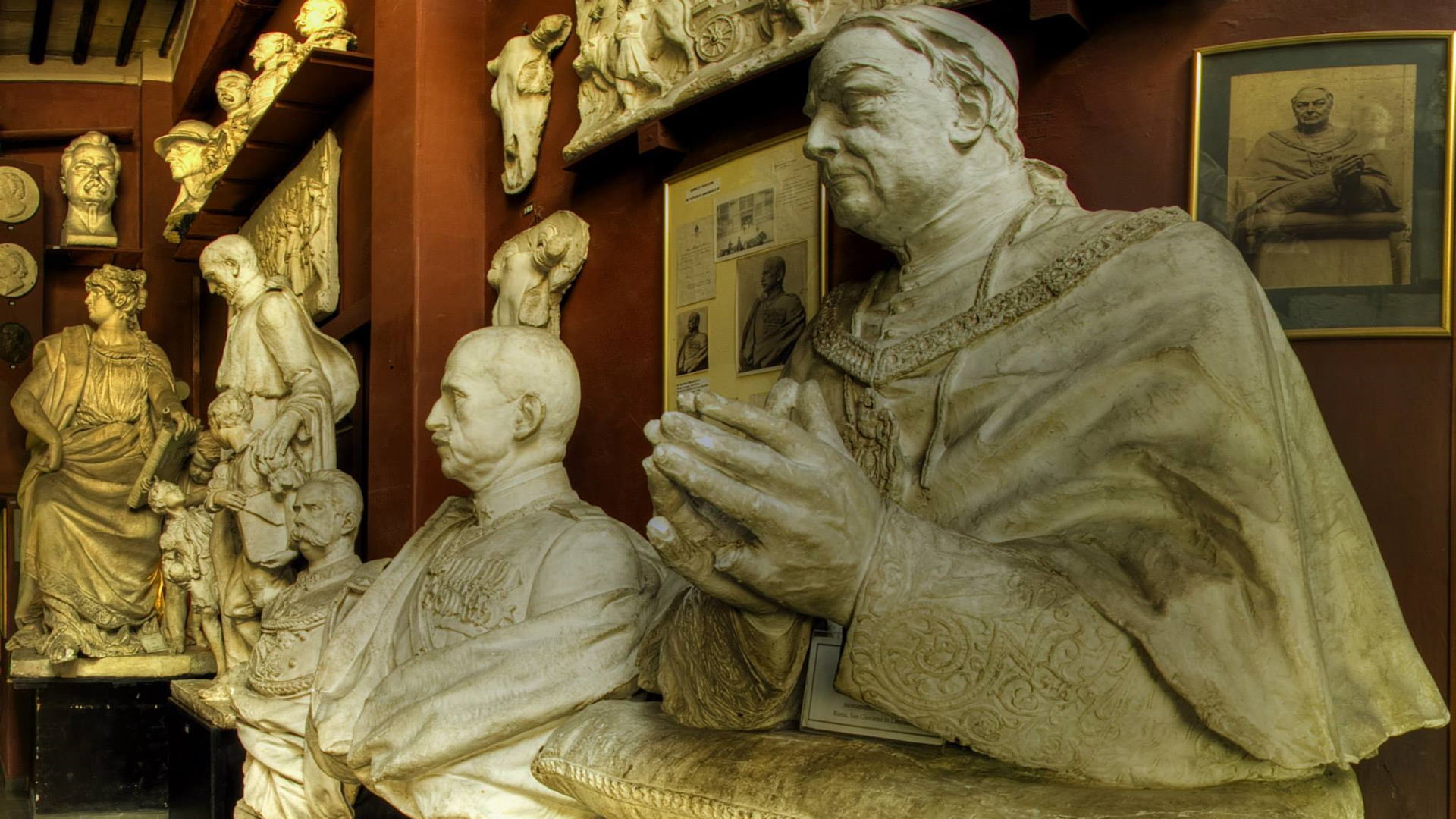 Likened to the ancient Greek sculptor Phidias for his ability to revive the ideal of classical beauty through marble, in 1818 Antonio Canova was at the height of his success and fame. In Rome, where the artist had already moved at a young age and where he executed many of his masterpieces (such as "Pauline Bonaparte as Venus Victrix" at the Galleria Borghese), in January of that year he signed a contract for property destined solely for the practice of sculpture. This was to favor his pupil Adamo Tadolini, with whom he had an intense collaborative relationship. Canova even gave him the singular opportunity to reproduce his most famous works.
Located on the corner of Via del Babuino and Via dei Greci, in an area of ​​Rome with a long artistic vocation, the housings was also the site where Canova lived and executed numerous commissions. From 1818 until the end of the 1960s, the atelier remained in the possession of the Tadolini family and the art of sculpture was passed on from father to son. Adamo, Giulio, Scipione and Enrico created over 500 works in all, both for Italy and for European, American and Asian cities.
Purchased later by the Galleria Antiquaria Benucci, the atelier reopened to the public in 2003 as a restaurant-café immersed in a museum, with tables arranged between busts of popes, wings of archangels, statues of kings, saints and pagan divinities. The studio's artistic heritage consists of about 400 works, with sketches, preparatory models, marble and bronze sculptures, anatomical exercises, tools, documents: it has been notified by the Italian State and cannot be sold or moved. The unique and original atmosphere of the atelier has been preserved thanks to a careful restoration, which respected the colors of the decoration, materials and structures but also the casual juxtaposition of the works. The collection does not follow a classification criterion but in its fascinating disorder allows visitors and clients to admire almost two centuries of sculpture, from neoclassical grace to bourgeois intimacy of the 20th century.
Photo Museo Canova Tadolini Facebook
You may also be interested in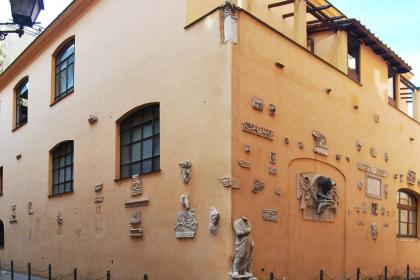 Condividi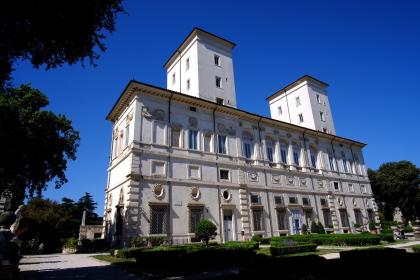 Condividi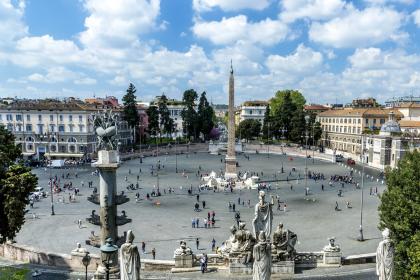 Condividi
Information
Address
POINT (12.479198 41.90829)
Contacts
Facebook:
https://m.facebook.com/museo.canovatadolini/
Web site:
www.canovatadolini.com

Condividi
Location
Museo atelier Canova Tadolini, Via del Babuino, 150/a
41° 54' 29.844" N, 12° 28' 45.1128" E
To find out about all accessibility services, visit the Rome accessible section.