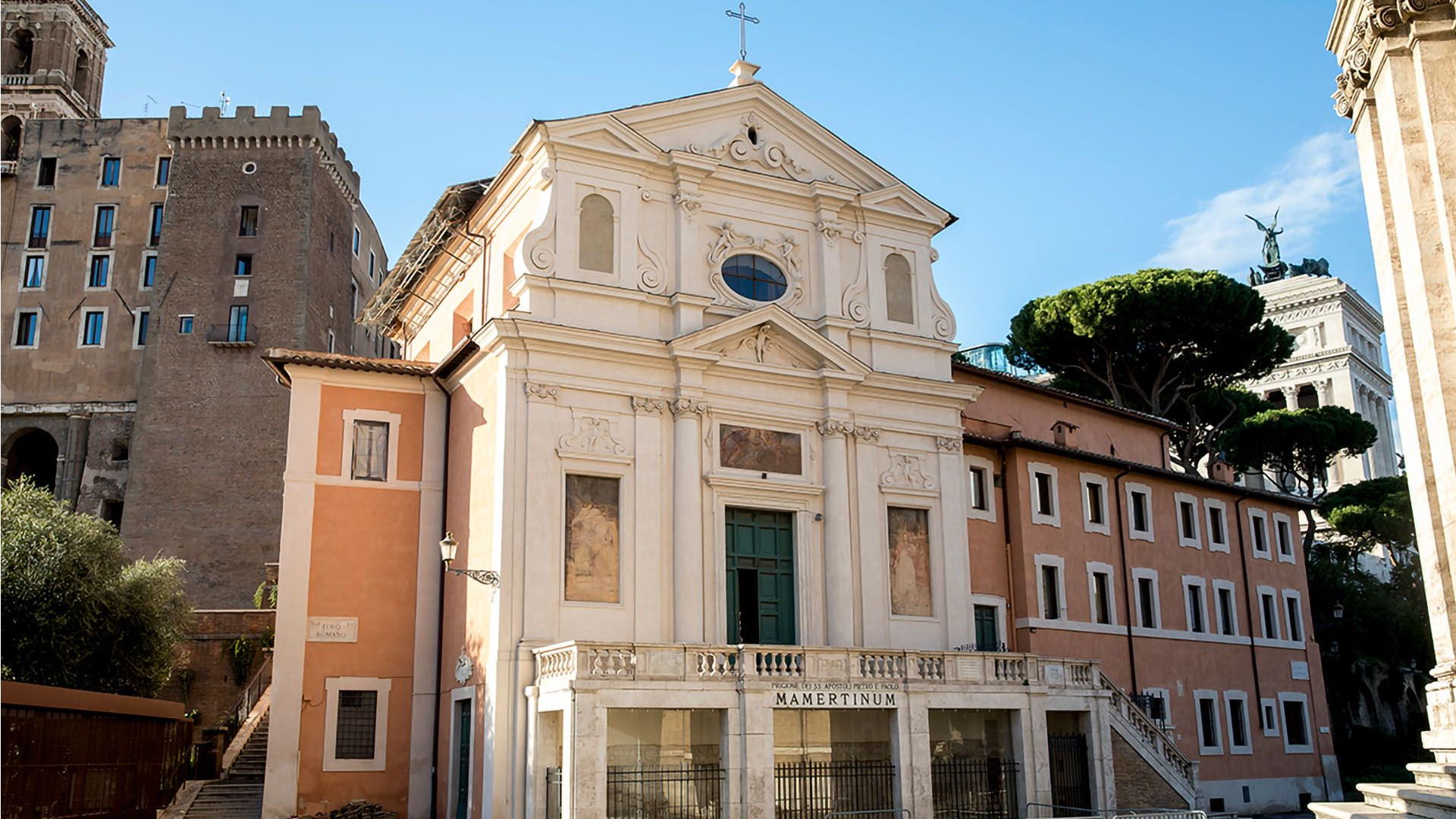 The Mamertine Prison or Carcer Tullianum, located at Clivo Argentario under the church of San Giuseppe dei Falegnami, near the Roman Forum, is the oldest prison in Rome, built by King Anco Marzio in the 7th century BC: according to tradition, the apostles Peter and Paul were locked up there before undergoing martyrdom.
According to sources, in the Mamertine Prison other historical figures were executed here by strangulation or beheading; among the best known, we remember Jugurta, king of Numidia, in 104 BC and Vercingetorix, king of the Gauls, in 46 BC.
The prison consists of two overlying rooms: the first, called Tullianum, which dates back to the Archaic age - 7th century BC. - was dug in the walls of the royal age around the Capitol. The Carcer, from the sixth century BC, consists of a room built in square work with large blocks of red and yellow tuff. It was renovated several times in the Republican period and at the beginning of the Empire, when a large travertine façade was built.
Around the eighth century AD both rooms were transformed into chapels and the place began to be called the Mamertine Prison.
Information
Address
POINT (12.4846 41.893361)
Timetables
Monday to Sunday from 9.00 to 17.00
Contacts
Email:
info@operaromanapellegrinaggi.org - info@omniavaticanrome.org
Telephone:
06 698961- 06 69896375 - 06 69896379
Web site:
www.operaromanapellegrinaggi.org
Web site:
www.omniavaticanrome.org/it/cards/il-carcer-tullianum

Condividi
Location
Carcere Mamertino (Carcer Tullianum), Clivo Argentario, 1
41° 53' 36.0996" N, 12° 29' 4.56" E
To find out about all accessibility services, visit the Rome accessible section.