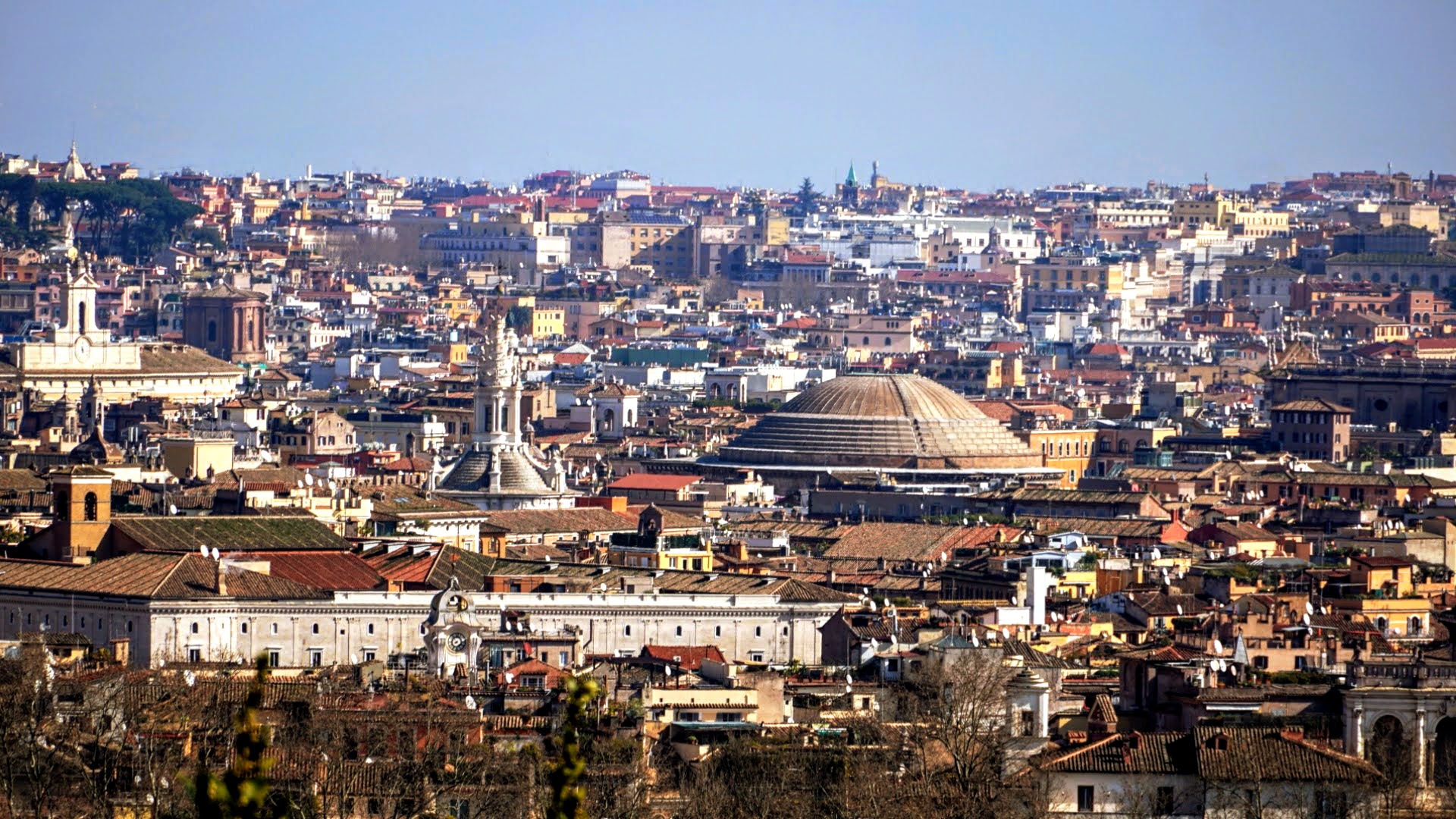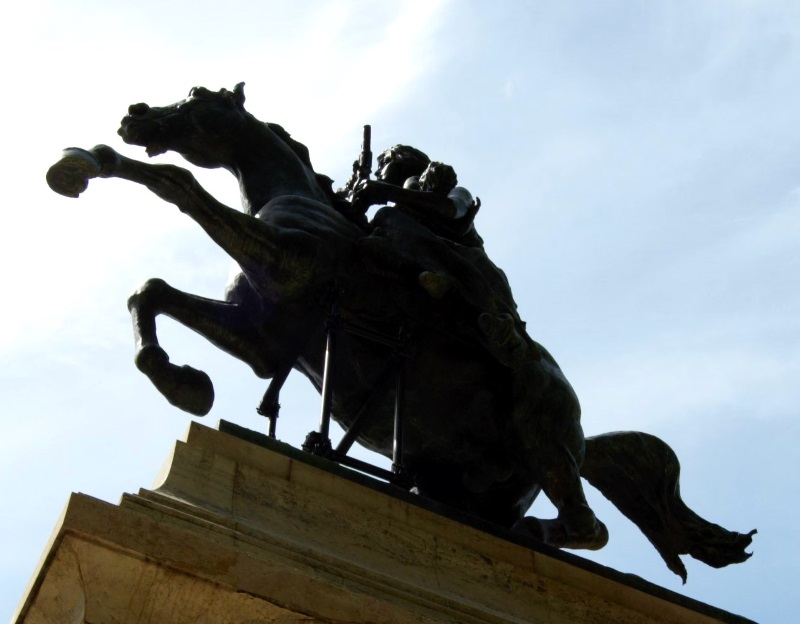 From Janiculum Promenade you can enjoy one of the most evocative views of the historic centre of Rome. It consists of two large avenues with plane trees, bordering Villa Aurelia, which meet in Piazzale Garibaldi. Then, they continue as a single road that descends in hairpin bends towards the church of Sant'Onofrio, built to complete the Promenade in 1939.
The area was the scene of the heroic events of the fighters for the Roman Republic in 1849. In 1883, it was dedicated to the memory of the Defence of Rome and transformed into a public promenade by the new Italian institutions.
At the edges of the avenues are 84 busts of illustrious Garibaldi's soldiers. Among the main monuments are the equestrian statue by Emilio Gallori dedicated to Giuseppe Garibaldi, the equestrian monument to Anita Garibaldi - made by Mario Rutelli in the 1930s - and the lighthouse donated by the community of Italians in Argentina, on the occasion of the 50th anniversary of the Italian Unification and to celebrate Rome as the capital.
Since 1904, under the Belvedere del Gianicolo, every day at 12 o'clock, three soldiers load a blank howitzer and fire a shot. The cannon shot tradition dates back to Pius IX, who instituted this service in 1846 to avoid time confusion. Before moving to the Janiculum, the cannon fired from the towers of Castel Sant'Angelo and then from Monte Mario.
Beyond the Gianicolense walls is Monteverde, a residential area full of stately villas and elegant buildings where you can take a pleasant walk.
You may also be interested in
Information
Address
POINT (12.463280983916 41.889140298012)
Contacts
Web site:
www.sovraintendenzaroma.it/i_luoghi/ville_e_parchi_storici/passeggiate_parchi_e_giardini/passeggiata_del_gianicolo

Condividi
Location
Colle del Gianicolo, Via Garibaldi
41° 53' 20.904" N, 12° 27' 47.8116" E
To find out about all accessibility services, visit the Rome accessible section.