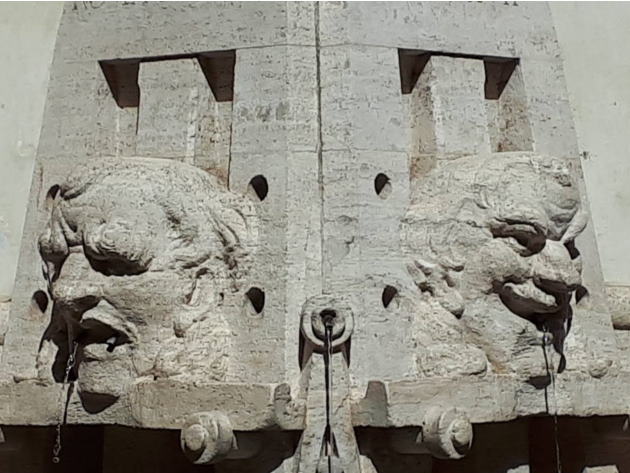 Walking through the heart of Rione Campo Marzio, you come across the enchanting Via Margutta: here, you feel carried out of time and out of the city.
Leaning against a picturesque building is the Fontana degli Artisti (Fountain of the Artists). It was built in the second half of the 1920s on a project by the architect Pietro Lombardi, winner of the public call announced two years earlier by the Municipality of Rome.
Surrounded by historic buildings, covered with ivy and vines, art galleries, artisan shops and antique dealers' shops, the work recalls the artistic vocation of Via Margutta. The street was, in fact, a privileged residence for painters, sculptors, writers, and artists from all over the world since the early 1600s, when the painter Orazio Gentileschi opened his studio there.
Framed by an arch, the fountain is an original set of tools of the artist's craft. It has an elegant pyramid shape made of stools, compasses, easels, palettes overlapped, and two masks, one appearing sorrowful, the other cheerful. The whole is crowned by a bucket containing brushes and sculptor's hammers of various shapes. The thin water jets come out of the masks and central compass joint, then collected by the triangular basin below.
Lombardi designed other original fountains located in some of the twenty-two rioni of the city. They were inaugurated in October 1927 and made with elements and decorations that recall the coats of arms, professions and characteristics of the individual areas. We mention the Fontana dei Libri (Fountain of Books) in Rione Sant'Eustachio; the Fontana delle Anfore (Fountain of the Amphorae) in RioneTestaccio; the Fontana delle Tiare and the Fontana delle Palle di Cannone (Fountain of the Cannon Balls) in Borgo; the Fontana della Pigna in the rione of the same name; the Fontana dei Monti in Rione Monti; the Fontana della Botte in Trastevere and the Fontana del Timone in Rione Ripa.
You may also be interested in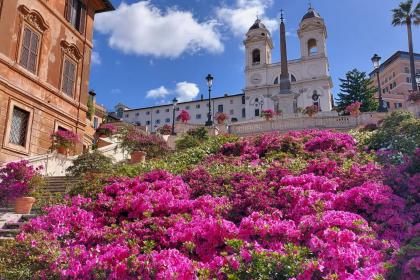 Condividi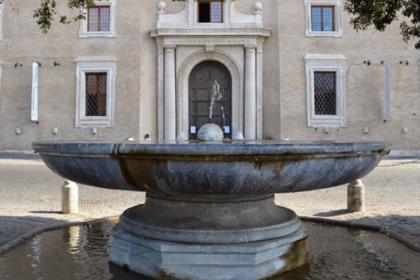 The seven most curious fountains in Rome
Discovering the 7 most unusual and curious fountains in the Capital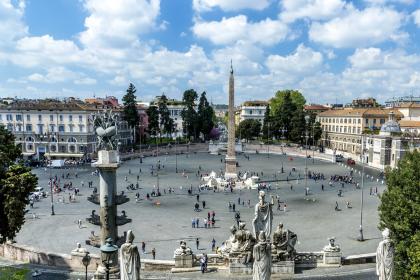 Condividi
Information
Address
POINT (12.479838 41.908283)

Condividi
Location
Fontana degli Artisti, Via Margutta
41° 54' 29.8188" N, 12° 28' 47.4168" E
To find out about all accessibility services, visit the Rome accessible section.