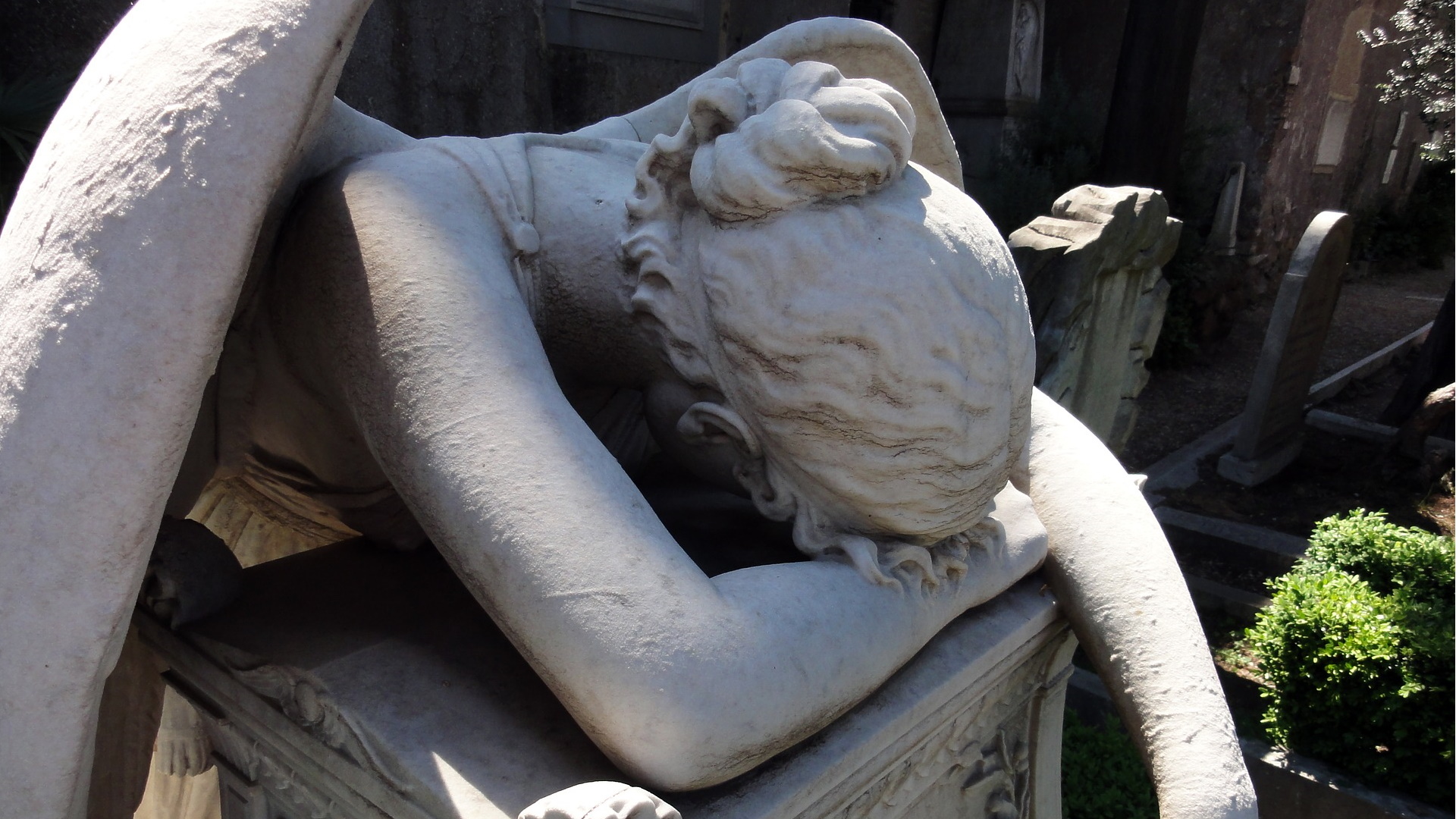 "Wonderful place. Messenger of stone. Heavenly music. Dark presences. What you are looking for is at the English, the Artists and the Poets' cemetery."
"The cemetery is an open space among the ruins, in winter, cloaked with violets and daisies. It could make somebody fall in love with death, thinking about being buried in such a sweet place. "
These are the words with which Edward Percival Forster and Percy Byssie Shelley describe the non-Catholic cemetery of Testaccio, a romantic place, where art, beauty and nature weave a plot full of suggestions and references to the past; poets, writers, non-Catholic artists, musicians and politicians are buried here, from the 18th century to the present day: the English poets Percy Bysshe Shelley, John Keats, the historian Antonio Gramsci, the writers Carlo Emilio Gadda, Miriam Mafai and Luce d'Eramo, the actor Arnoldo Foà and the poet Dario Bellezza.
Known in Rome as the Protestant Cemetery or as the Cemetery of the English, or even Cemetery of Artists and Poets, it is one of the oldest burial sites in Europe. It is located close to the Pyramid of Gaius Cestius and the Aurelian Walls. It was used from around 1716: the date granted by Pope Clement XI, for members of the Stuart Court in exile from England, to be buried in front of the Pyramid dates back to this date. This permission was then extended to other people of non-Catholic faith (the oldest tomb is that of George Langton, graduated from Oxford). In 1918 it is declared a Monumental Area of ​​National Interest.
Over the years, the number of people buried has increased to almost 4000: English and Germans, but also Americans, Scandinavians, Russians, Greeks and some Easterners, of all religious faiths; from Islam, to Zoroastrianism, from Buddhism to Confucianism.
Information
Address
POINT (12.479136 41.876333)
Contacts
Email:
mail@cemeteryrome.it
Email:
ornella.forte@cemeteryrome.it (prenotazione visite guidate di gruppo)
Web site:
www.cemeteryrome.it

Condividi
Location
Cimitero Acattolico, Via Caio Cestio, 6
41° 52' 34.7988" N, 12° 28' 44.8896" E
To find out about all accessibility services, visit the Rome accessible section.