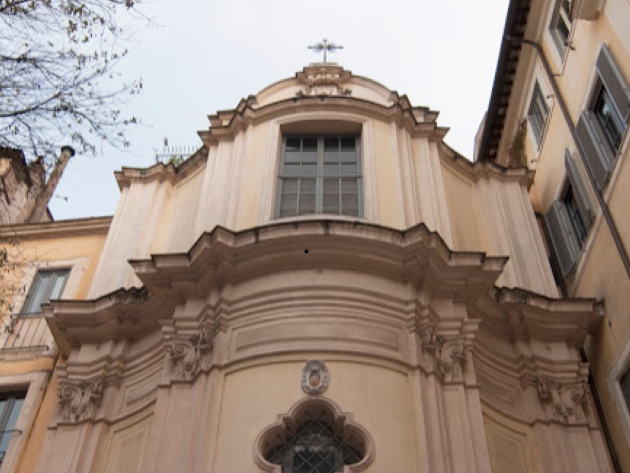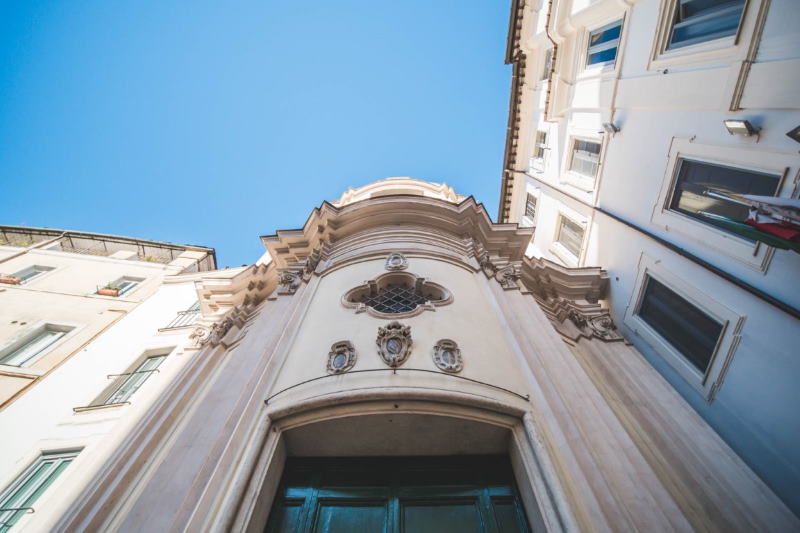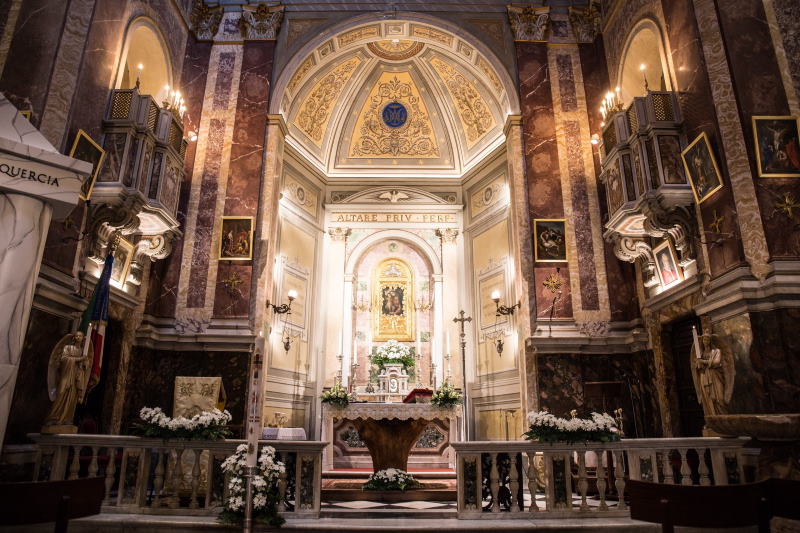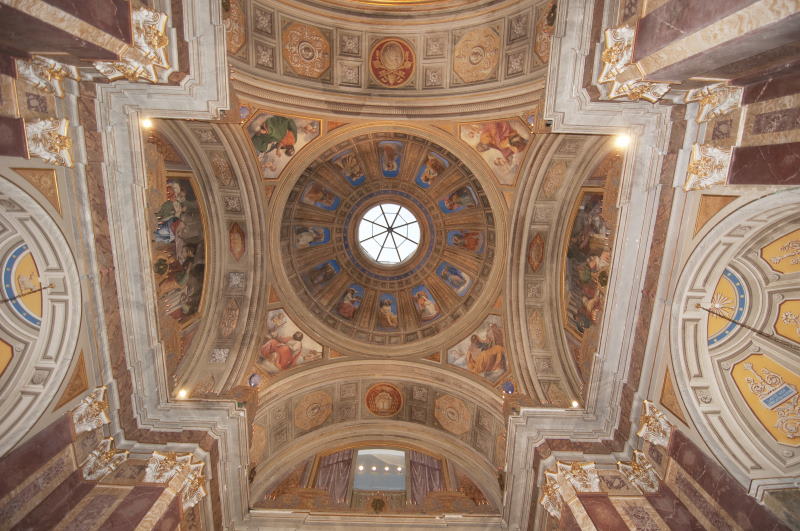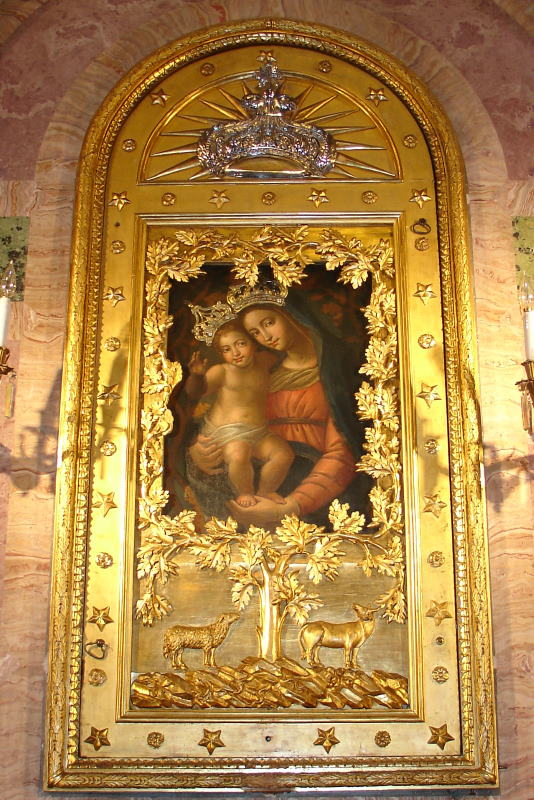 Charming and with a long history, the church stands on the site of the medieval San Nicolò de Curte: the name curte, meaning "court", may have been a reference to the princely establishment of the Orsini family nearby, with towers, stables, wells and gardens enclosed within a wall. At the beginning of the 16th century, Pope Julius II Della Rovere allowed the Viterbo residents in Rome to bring inside the church the cult of the Madonna della Quercia, "Our Lady of the Oak Tree", a Marian icon thanks to which the city of Viterbo had overcome a serious epidemic of plague. The church thus took its current name, which was also appreciated by the pope since the oak tree was the heraldic symbol of his family. 
Many of the people from Viterbo living in Rome were butchers. It was therefore natural for the then powerful corporation that brought them together to choose the Madonna della Quercia as their patron and to transform the church into the seat of their confraternity, starting a series of modernization works. However, the restorations did not prove to be sufficient and in the early 18th century the confraternity decided to rebuild the church: works were entrusted to Filippo Raguzzini, who was also responsible for the arrangement of the scenographic square of Sant'Ignazio in Rome, and continued by Domenico Gregorini. 
At the beginning of the 20th century, the block separating the piazza from the Vicolo dei Venti was demolished, doubling the size of the piazza but the original definition of the urban spaces made the distinctive Rococo bowed façade stand out even more. The interior is on the plan of a Greek cross having very short arms. The stucco reliefs, polychrome marbles and frescoes decorating all the surfaces are from the 19th-century restoration. The altarpiece, a copy of the school of Agostino Caracci showing the Madonna della Quercia, is framed in gilt foliage containing emblems of the butchers' guild, which are to be found also on the metal balustrade that surrounds it. Santa Maria della Quercia is still the church of the butchers of Rome, who once a year celebrate their patron in front of the church and in Piazza Capo di Ferro. 
Information
Address
POINT (12.47168 41.89445)
Timetables
For the timetable of the masses and visiting conditions, please consult the contacts.
Contacts
Email:
segreteria@confraternitamacellairoma.org
Facebook:
www.facebook.com/confraternitamacellairoma
Web site:
www.confraternitamacellairoma.org

Condividi
Location
Chiesa di Santa Maria della Quercia, Piazza della Quercia, 27
41° 53' 40.02" N, 12° 28' 18.048" E
To find out about all accessibility services, visit the Rome accessible section.