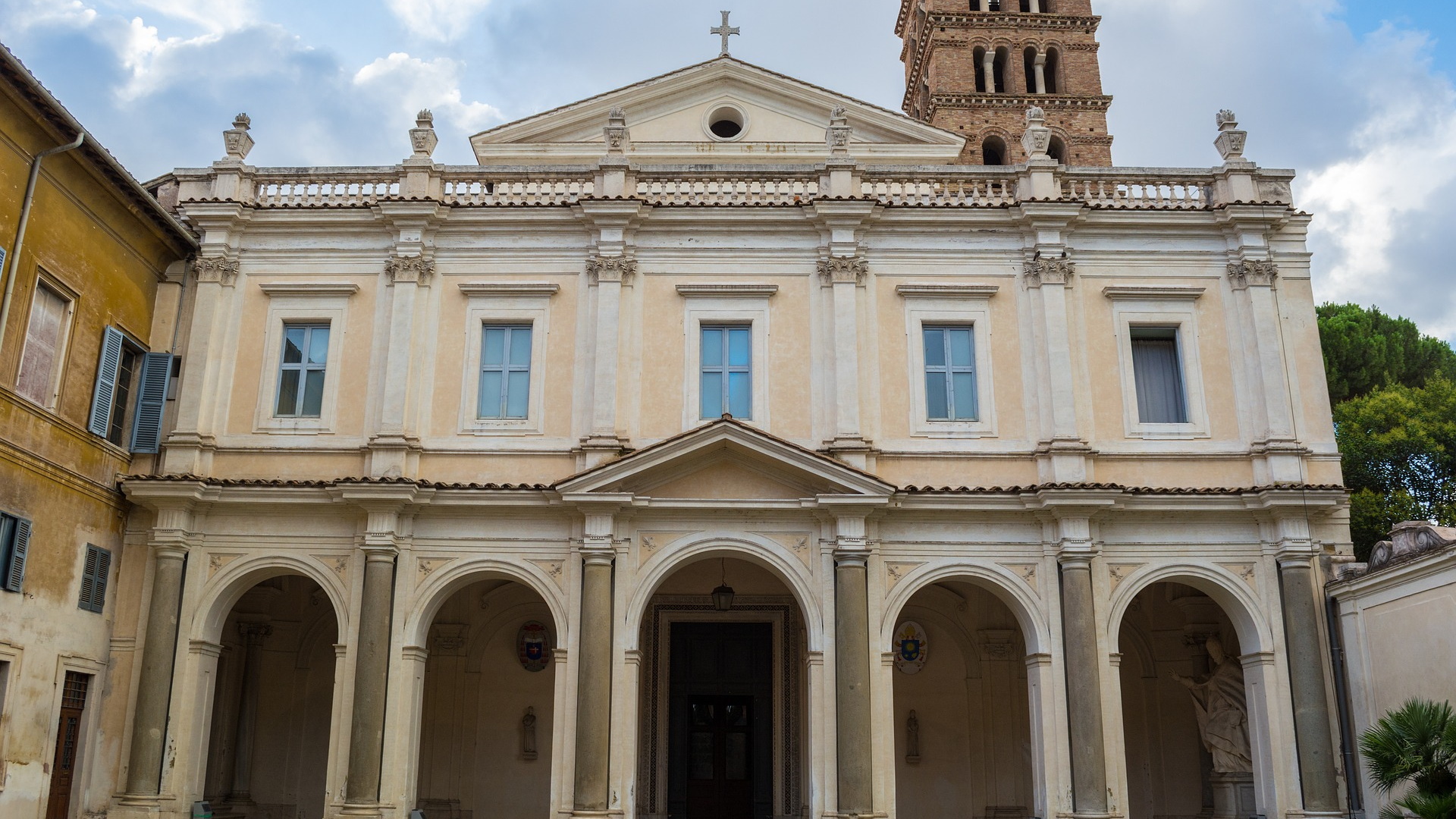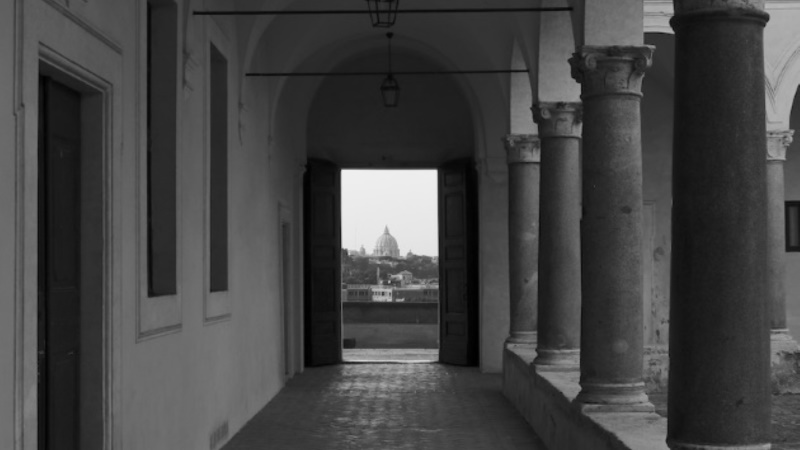 Built between the III and IV centuries, the Basilica of Saints Bonifacio and Alessio was initially dedicated to St. Boniface, a Christian martyr, who had come to conversion after a life of ease and debauchery. In 986, the church was also named after St. Alessio. According to a legend of the 5th century, he was a young Roman patrician who fled to the East to escape an arranged marriage. He returned to Rome many years later, but he was not recognized by his relatives. He was forced to live the rest of his days as a beggar under the basement of his palace. In 1217, the church was rebuilt, and the relics of the two saints were placed under the main altar.
The current appearance of the basilica is due to the great works that started before the Jubilee of 1750. They were based on a project by Giovanni Battista Nolli (1701-1756) and by Tommaso De Marchis (1693-1759). Further interventions were carried out between 1852 and 1860 by the Somascan Fathers, to whom Pius IX had donated the basilica.
The 16th-century facade of the church is the work of De Marchis. To its right is the 13th-century five-tier bell tower with double mullioned windows. The Cloister offers a magnificent view of St. Peter's Basilica in the Vatican and is decorated with granite columns from ancient buildings.
You can access the basilica through a medieval four-sided portico. The interior has three naves divided by pillars, decorated with fluted pilasters and Corinthian capitals. Leaning against the internal façade is the wooden staircase under which Sant'Alessio would have lived, housed in a large glass case supported by angels and cherubs. The vault of the central nave was decorated by Michele Ottaviani, the apse, and the pendentives of the cross by Carlo Gavardini.
Through the presbytery, you can access the Romanesque crypt housing the relics of St. Thomas Becket, Archbishop of Canterbury. In 1162, his friendship with the powerful sovereign Henri II earned him his nomination as Archbishop of Canterbury and primate of England. It caused him not a few troubles. An incorruptible man and protector of the church, he refused to bow to the will of the king, who became his most bitter enemy. Thomas, to save himself, had to take refuge first in France, then in Rome.
In the crypt, there is also a column that is said is the one to which Saint Sebastian was linked when he was martyred.
Information
Address
POINT (12.481704 41.881521)
Timetables
For the timetable of the masses and visiting conditions, please consult the contacts.
Contacts
Email:
santalessiocrs@gmail.com
Web site:
www.santalessiocrs.it

Condividi
Location
Basilica dei Santi Bonifacio e Alessio all'Aventino, Piazza di Sant'Alessio, 23
Piazza di Sant'Alessio, 23
41° 52' 53.4756" N, 12° 28' 54.1344" E
To find out about all accessibility services, visit the Rome accessible section.