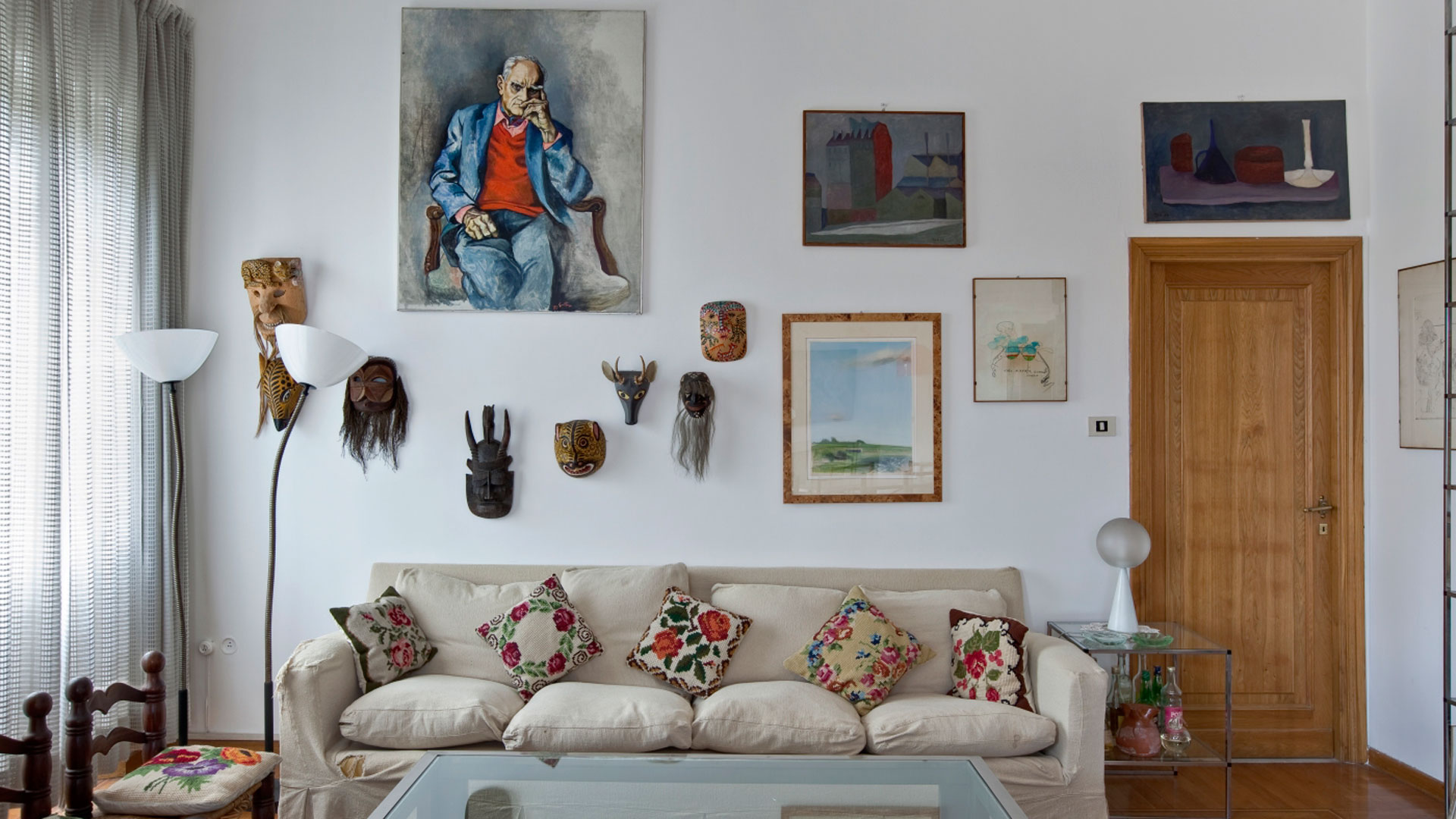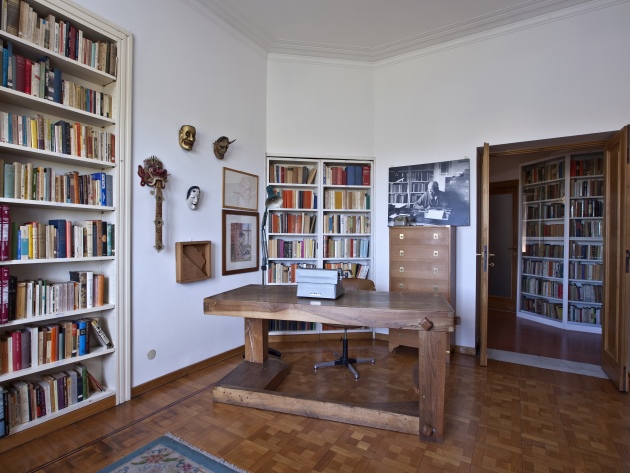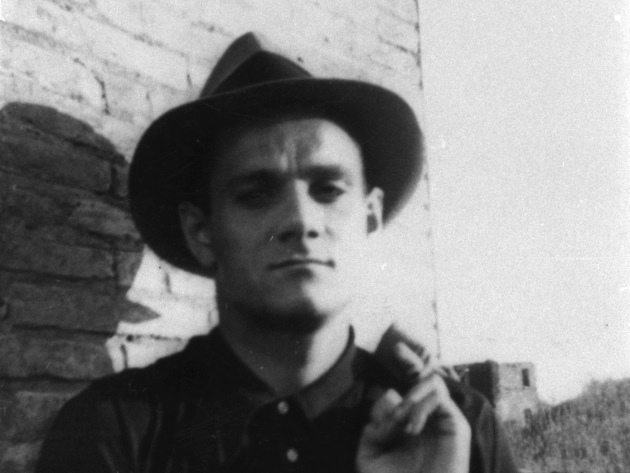 Alberto Moravia, writer, traveller, intellectual, lived through the Twentieth century and gave his distinctive voice to European culture. He lived in the house from 1963 until he died in 1990.
The home now hosts the Alberto Moravia Association that has been preserving his personal archive and library since 1991. More recently, in 2010, the apartment officially became a House Museum, part of the Museum System of the Municipality of Rome.
Situated in an elegant neighborhood characterized by boulevards and buildings from the '20s and '30s, Moravia's penthouse overlooks the Tiber.
The rooms hold many traces of his daily life and travels: African masks and Asian scrolls; portraits and art by his friends and contemporaries; floor-to-ceiling bookcases filled with musical recordings and literature classics; modern design furniture; and on his desk, the Olivetti 82 typewriter he worked on every day. Memories still linger of his closest relationships: Mario Schifano, Dacia Maraini, Renato Guttuso, Carmen Llera, Toti Scialoja, Enzo Siciliano, Pier Paolo Pasolini, Goffredo Parise, Bernardo Bertolucci, to name a few.
Information
Address
POINT (12.4664279 41.9213656)
Timetables
Entrance to the museum house is free of charge only with a guided tour and booking required (check upcoming dates in Today's Events or Scheduled events).
N.B. For structural reasons the House Museum is not accessible to the disabled.
Before planning the visit, CONSULT THE NOTICES
VISITS FOR THE PUBLIC
Second Saturday of the month at 10.00 and 11.00
Booking required 060608 (everyday from 9.00 to 19.00)
Compulsory guided is free. Admission to the house-museum is subject to a fee according to current rates.
VISITS FOR GROUPS with own guide
Every second Saturday of the month at 12.00
On Wednesdays at 15.00 according to the following calendar:
- Wednesday, February 1
- Wednesday, March 8
- Wednesday, April 5
- Wednesday, May 3
- Wednesday, May 31
- Wednesday, June 21
- Wednesday, July 26
- Wednesday, September 20
- Wednesday, October 11
- Wednesday, November 29
Booking required at didattica@zetema.it
Visit takes approximately one hour.
Groups max 15 people.
VISITS FOR SCHOOLS
Wednesdays at 10.00 and 11.30.
Booking required at didattica@zetema.it
For groups of 25 students max
For the guided tour the class will be divided into subgroups.
A list of pupils and accompanying teachers, signed by the headmaster, is required on headed notepaper (one accompanying person free for every 10 pupils).
Contacts
Email:
info@fondoalbertomoravia.it
Facebook:
www.facebook.com/CasaMuseoAlbertoMoravia
Instagram:
www.instagram.com/museiincomuneroma/
Telephone:
info e prenotazione scuole: 060608 tutti i giorni ore 9.00-19.00
Twitter:
www.twitter.com/museiincomune
Web site:
www.casaalbertomoravia.it
YouTube:
www.youtube.com/user/museiincomune
Services
Informazioni
Visite guidate
Accessibility: services available

Condividi
Location
Casa Museo Alberto Moravia, Lungotevere della Vittoria, 1
Lungotevere della Vittoria, 1
41° 55' 16.9176" N, 12° 27' 59.1408" E
To find out about all accessibility services, visit the Rome accessible section.