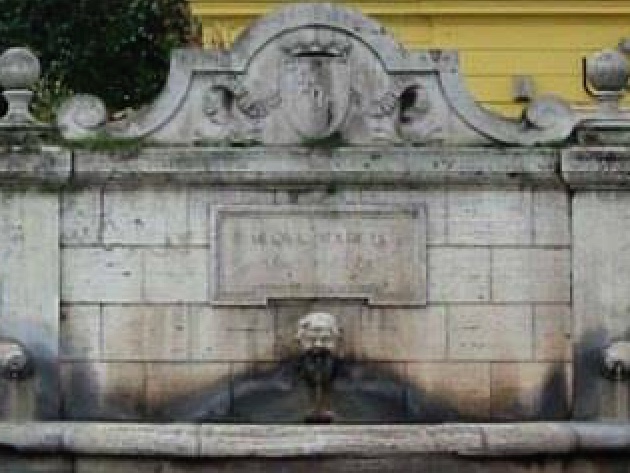 Located in the Nomentano district, in front of the Church of Sant'Agnese, the fountain was built on the initiative of the Municipality of Rome in 1900, in a rural area, to replace an old drinking trough.
Covered with travertine marble, the fountain is fed by the Pio-Marcio aqueduct and recalls, both for the elegance of the lines and for the materials used, other Roman fountains of the seventeenth century.
The monumental fountain is characterized by an ashlar front and two pilasters in which two spouts are placed, on top of which there is a sphere. In the center, an inscription recalls the name of the aqueduct and the year of its construction.Below, the main jet of water gushes from the mouth of a Dionysian mask. To crown the monument, there is a fascia ending in a volute on which is sculpted  the municipal coat of arms decorated with festoons. The large pool is placed directly on the street level.
Information
Address
POINT (12.562765 41.945283)

Condividi
Location
Fontana dell'Acqua Marcia, Via Nomentana
41° 56' 43.0188" N, 12° 33' 45.954" E
To find out about all accessibility services, visit the Rome accessible section.