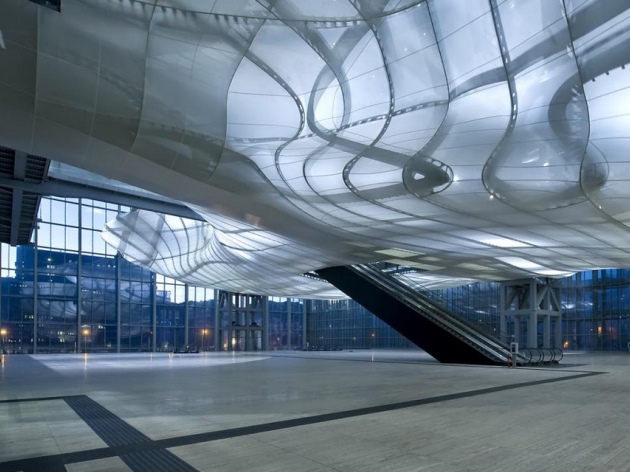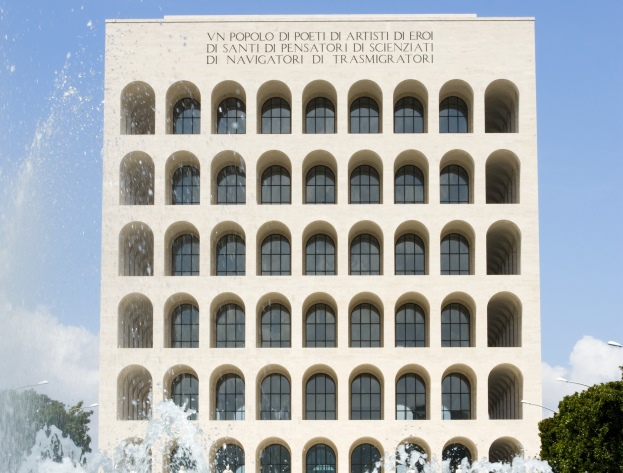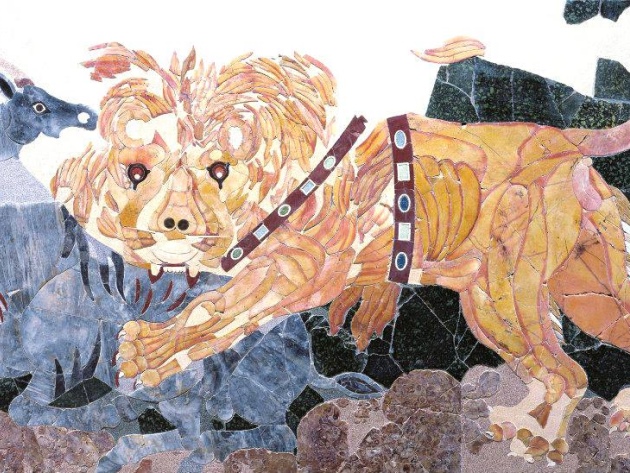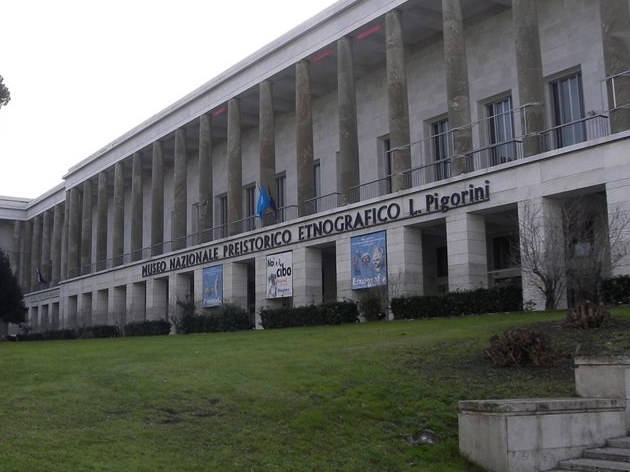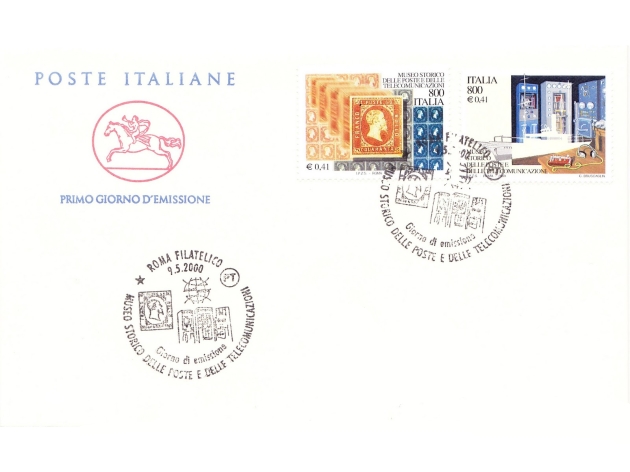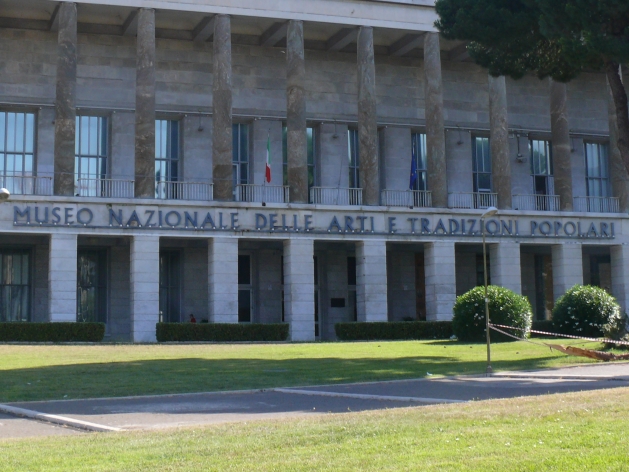 Designed to host the Esposizione Universale Romana of 1942 that did not take place because of the outbreak of the Second World War, the EUR district was built according to the standards of rationalist architecture and with abundant symbols of the then ruling regime. The area was chosen in anticipation of a building expansion of the city towards the coast.
The symbolic icon is the Palazzo della Civiltà Italiana, called by the Romans 'square Colosseum', an immense mass of travertine about 68 meters high, now in concession to the Maison Fendi which opens its rooms on the ground floor for temporary exhibitions.
The many rationalist buildings of the district include the Palazzo dei Congressi by Adalberto Libera, the Basilica of Santi Pietro e Paolo, the Marconi Obelisk, the Archivio di Stato as well as the palaces that house the collections of the Museo delle Civiltà, Muciv, including the Museo Nazionale Preistorico Etnografico Luigi Pigorini, the Museo Nazionale delle Arti e Tradizioni Popolari Lamberto Loria, the Museo Nazionale dell'Alto Medioevo Alessandra Vaccaro, and the Museo Nazionale d'Arte Orientale Giuseppe Tucci.
Today the EUR district is a residential neighborhood, home to several public and private offices, characterized by many green areas including the famous Pond with its promenade of Japan.
The most important and modern congress center in the city, La Nuvola Convention Center, is also located here.
The area has been used as an outdoor set for many films, including the movies by the masters Fellini and Antonioni, and today often hosts contemporary television and film productions.

Condividi