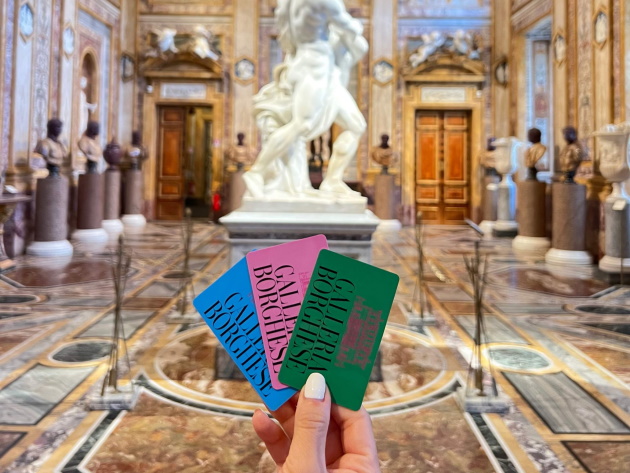 from 30 August 2022
to 30 August 2023
The extraordinary sculptural groups that Cardinal Scipione Borghese commissioned from the young Bernini, Caravaggio's Madonna and Child with St. Anne, Raphael's Deposition, Titian's enigmatic Sacred and Profane Love, or the paintings by Correggio, Antonello da Messina, Giovanni Bellini. These are just a few of the masterpieces in the collection housed, among ancient marbles, inlays, mosaics and stuccoes, in the large frescoed rooms of the elegant residence nestled in the Villa Borghese park. And if a lifetime is not enough to know Rome, one visit may not be enough to admire the works and wonders of the Borghese Gallery.
A problem solved with the new Membership Card on sale since August. Designed to create a stronger bond with the most loyal visitors, the card guarantees unlimited access to the museum for one year from its activation, prior mandatory ticket booking through traditional channels. In addition to access for 365 days a year, the card also entitles the holder to participate in cultural events and initiatives organized by the Gallery, and allows exclusive participation in previews of exhibitions.
The card can be purchased either online at the Gallery's website or directly at the ticket office or through the reservation center.  For more information, visit the museum's website.

Condividi