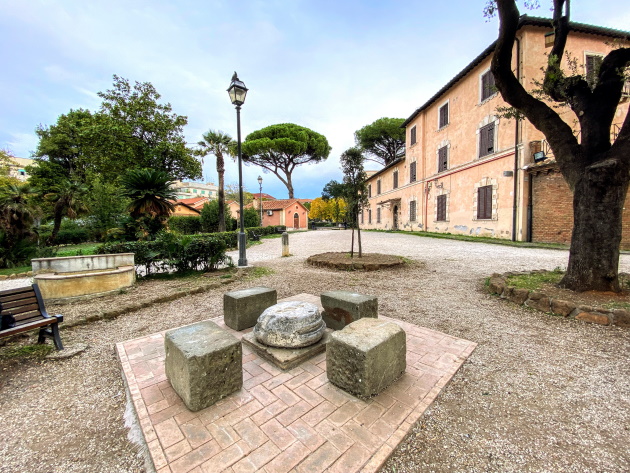 from 13 November 2022
to 31 March 2023
After a complex restoration carried out under the supervision of the Capitoline Superintendency of Cultural Heritage, Villa Lais, a historical park of about 28,000 square meters acquired by the City of Rome in 1975, reopens to the public.
These, in brief, are the works carried out:
numerous tests to verify the stability and health of the trees to ensure public safety and reproduce the original layout obtained from archival and historical cadastral records;
the play area was upgraded and enlarged to 950 square meters, now also equipped with three spring games, three swings, a turret slide, a balance, a swing bridge, and four educational panels;
the fitness area equipped with a Calisthenic station consisting of flat and inclined benches, rings, and traction bars;
the travertine flooring was replaced in the area above the theater, and in the space below, water stagnation was eliminated. Opening of two new side entrances to the theater;
the creation of a new picnic area with the installation of two stations equipped with wooden tables and seats;
earthen or stabilized drainage mix paving installed on some of the avenues leading into the Villa;
new benches of the same model as the existing ones installed and others reconstituted in the missing parts; new trash cans, bird nests, and a panel with historical information about the Villa and the plant species inside it placed.

Condividi