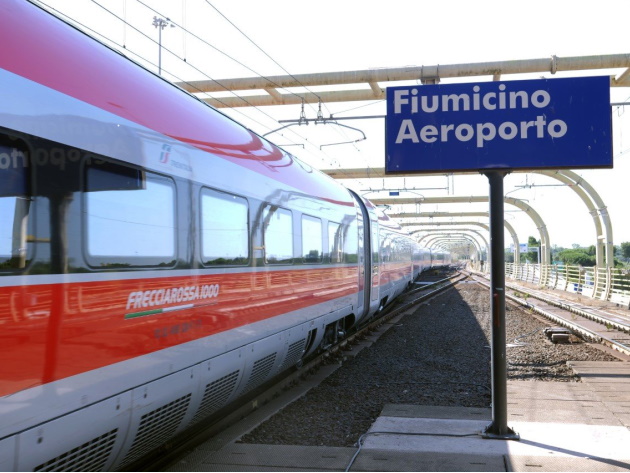 from 2 August 2022
to 31 December 2022
To enhance the integration of train and plane with direct High-Speed connections, Trenitalia's offer to and from Fiumicino airport is enriched with three new Frecciarossa routes that make travel to southern and central Italy even easier.
Starting in July, two trains to and from Naples and one departing from Florence Santa Maria Novella will in fact add to the Frecce trains to and from Venice, Padua, Bologna, Florence and Rome, to the direct Leonardo Express routes between Fiumicino and Roma Termini and to the number of regional connections of the FL1 Fiumicino Airport - Rome - Orte line.
The launch of the new connections is in line with the governmental and European strategy on the development and promotion of intermodality. The connections and timetables have been jointly created by Trenitalia and Aeroporti di Roma to offer the best service to intercontinental flights arriving and departing from Leonardo da Vinci airport and consolidate the Roman airport's role as a smart hub. It will be possible, for example, to arrive in New York in the early afternoon by leaving early in the morning from Naples or Florence or to eat a real Neapolitan pizza before taking the plane.

Condividi