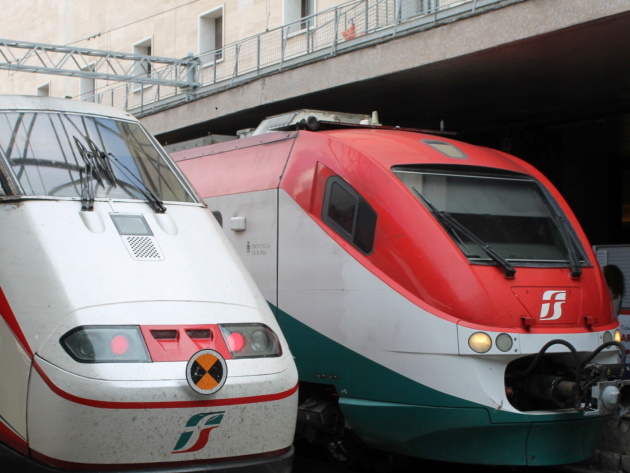 from 2 August 2022
to 31 December 2022
With the lifting of many of the restrictions resulting from the health emergency of recent years, the train has once again become one of the most beloved and used means of transportation for those who wish to travel comfortably and sustainably around the world. But which train stations offer the most amenities and services to travelers?
For the third year in a row, the Consumer Choice Center, an independent organization that works closely with consumers and partners in the United States, the European Union and numerous other countries, has ranked Europe's best railway stations by examining Europe's 50 largest by passenger volume. The European Railway Station Index is based specifically on the passenger experience and a range of factors from the crowdedness of train platforms, availability of shops and kiosks or key services such as Wi-Fi, and the accessibility and number of destinations.
Compared to last year, Termini Station recorded a marked improvement. Italy's largest station, with its 25,000 square meters and about 150 million passengers a year, is in fact in the top 5 of railway stations in Europe. Zürich HB in Zurich, Switzerland leads the list, followed by Milano Centrale which ranked second together with Amsterdam, Frankfurt, Munich and Berlin, and the Parisian Gare de Lyon at the third place. Roma Termini, together with Hannover Hbf station, ranked fourth: a great result that reflects the work done and the commitment in terms of tourist reception.

Condividi