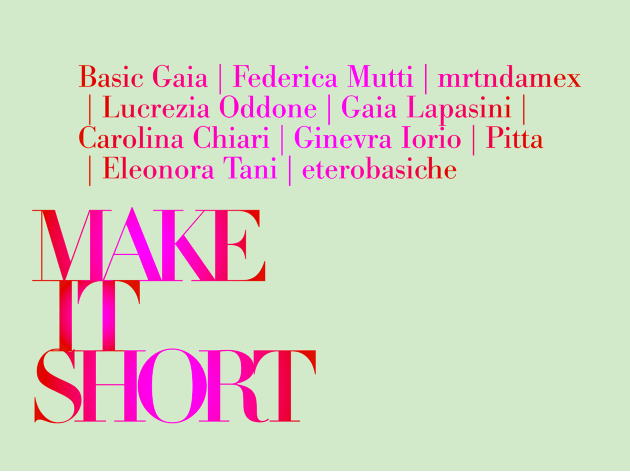 from 26 June 2022
to 31 December 2022
Just 1 minute to tell the story of twenty works of art in a short video. This is the all-female web series conceived and produced by Rome's Galleria d'Arte Moderna e Contemporanea, the museum that houses the most comprehensive collection dedicated to Italian and foreign art from the 19th century to the present, in collaboration with YouTube and Google Arts & Culture.
The story, strictly in a pop key, is entrusted to ten young post-millennial female "creators", the generation born after 1996, that is, the first one accustomed since childhood to technology and social media. A narrative played on immediacy, in line with our current attention threshold, thanks to YouTube Shorts, the feature that allows users to make videos of up to 60 seconds with the camera of their smartphone.
From 23 June to 10 July, on the Gallery's YouTube channel, the ten narrators (Basic Gaia, Federica Mutti, mrtndamex, Lucrezia Oddone, Gaia Lapasini, Carolina Chiari, Ginevra Iorio, Pitta, Eleonora Tani and Valeria De Angelis and Maria Chiara Cicolani of Eterobasiche) will thus offer us an original overview of masterpieces and artists, from Klimt to Pistoletto, from Burri to Van Gogh, using the right language to reach diverse audiences. The experience of the Gallery's twenty masterpieces can also be deepened on Google Arts & Culture, thanks to stories and images in very high resolution.

Condividi