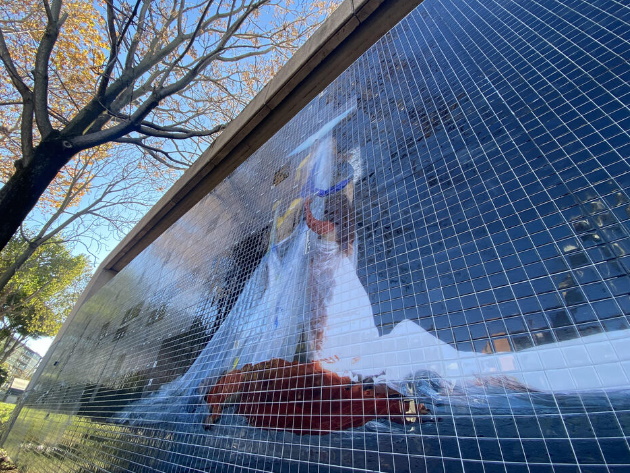 from 26 December 2021
to 31 December 2022
Inaugurated in the Garbatella district, the city's first bio-resin mosaic, a new, innovative, and environmentally friendly digital agora with proximity technology.
The Capital's first green smart wall, The Endless Growth, made with bio-resin tiles and equipped with IoT technology and installed on a 50 square meters wall adjacent to Metro B, is the work of Under 30 artist Jordi Alessandro Bello Tabi, winner of the Myllennium Award, MyCity section - Yourban2030 special prize.
The Endless Growth is a zero-impact digital work of art and an innovative monument that transforms a mere passageway into a scenic sharing space equipped with proximity technology capable of providing all users with a smart information point. It also supplies free wi-fi and a series of digital contents, periodically updated information, and valuable services for citizens.
The Endless Growth is also the first monumental bio-resin photo to appear in the capital, which carries a specific message: the importance of the R Factor, Reduce, Reuse, Recycle, the factor around which future is played, sustainability and circular economy.
The bio-tile used to make the mosaic, designed by Salvatore Pepe's GraffitiForSmartCity, is 100% biodegradable and made of raw materials entirely from renewable sources, with total respect for the environment and no use of oil or derivatives.
The Endless Growth is a work promoted and financed by Myllennium Award and Yourban2030, in partnership with GraffitiForSmartCity, under the patronage of the Municipio VIII and in collaboration with ATAC, which has granted the use of a wall at Garbatella Station for two years and guaranteed the electrical supply for the IOT technology and lighting of the work.

Condividi