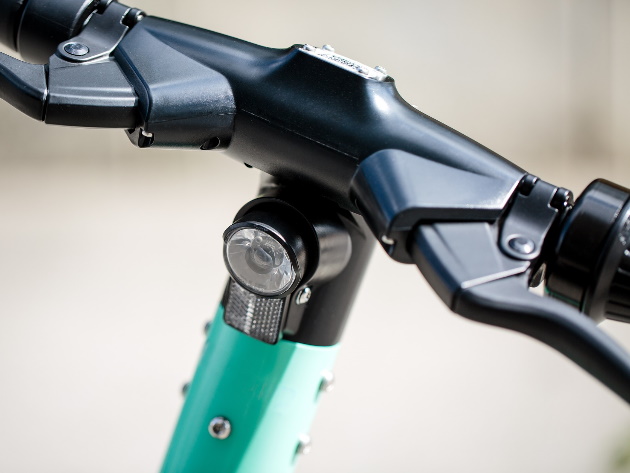 from 23 November 2022
to 30 June 2023
Born from the collaboration between Roma Servizi per la Mobilità and the micro-mobility operator Dott, RideSafeUM helps prevent accidents and bad behavior when driving electric scooters.
For those who have chosen the electric scooter to get around the city, an essential means of our mobility, RideSafeUM will provide updated real-time information on current regulations, collecting anonymous data on the rides. The data will be used to help citizens in the correct use of vehicles and to allow institutions and operators to identify the main problem areas and adapt mobility to the city needs.
In case of an accident, RideSafeUM will provide objective data that it will collect for research, processing, and management of mobility; users will receive detailed information on restrictions, speed limits and dedicated parking areas, and more immediate assistance in the event of an accident.
The administration will obtain specific data on accidents and incorrect driving to activate better regulation and more functional use of public space.
During the experimental phase, all users who contribute to the testing and calibration of the Artificial Intelligence algorithm will receive discounts on rentals of up to €50 per week.
To join the project, follow a few instructions: download the RideSafeUM Rome App; select one of the Dott scooters in the city, equipped with a special mobile phone holder to monitor the travel experience; place the mobile device in the space provided; start the journey. In some areas of Rome, the App will display information such as where to transit, speed limits, and parking areas. Dott will give away 50% of the subsequent rental in Rome to those who join the pilot project.
The RideSafeUM app is based on the integration of computer-vision software that works with the users' mobile phone camera, GPS, and accelerometer of the vehicle. The undoubtedly versatile project is also being tested in Thessaloniki on vehicles dedicated to sharing, and in Barcelona on privately owned vehicles.

Condividi