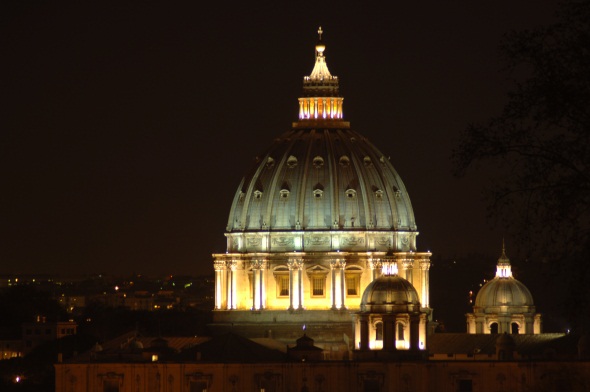 "Rome is the city of echoes, the city of illusions, and the city of desire", Giotto said, and, in fact, the Eternal City surprises us every day with fascinating and extraordinary corners and views.
Let's discover via Niccolò Piccolomini, a charming residential street, about 300 meters long, not far from the splendid Villa Doria Pamphilj. It gives the observer an experience not to be missed and a suggestive visual effect.
From here, you can admire the dome of Saint Peter's Basilica, the extraordinary Michelangelo's project, in a magical and unique perspective: walk along the road, keeping your eye on the dome, and the nearer you get, the further away it seems to go. On the other hand, if you move back, the dome appears to get larger and nearer.
It is a bizarre optical illusion, due to the layout of the buildings and observation point, that makes Via Piccolomini a very romantic place and one of the city's numerous "magnificent deceptions".