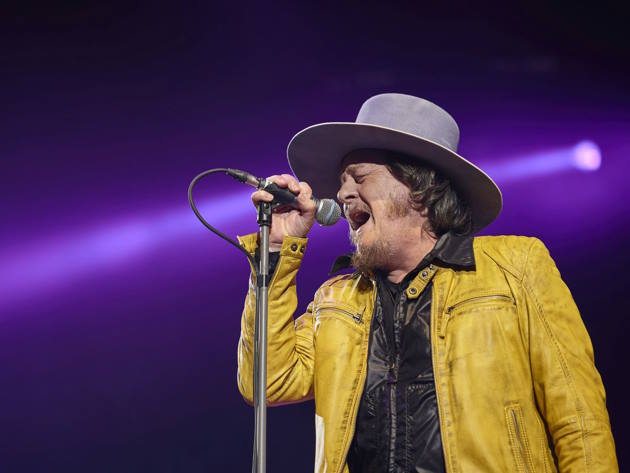 Opera, dance, cinema, theatre, great symphonic music, jazz and pop; it is the Caracalla Festival, the rich summer program of the Teatro dell'Opera di Roma, staged with 50 evenings from 30 May to 10 August at the Baths of Caracalla.
The Festival hosts great artists, such as Myung-Whun, Damiano Michieletto, Lorenzo Mariani, Roberto Bolle, Jacopo Tissi, Moni, Stefano Di Battista, Giovanni and Matteo Cutello, Antonello Venditti and Francesco De Gregori, Fiorella Mannoia with Danilo Rea, Andrea Bocelli and, for the first time in Caracalla, the Negramaro, Massimo Ranieri and Zucchero with his World Wild Tour.
Starting last year from Glasgow and sold out at the Royal Albert Hall in London, the Emilian singer-songwriter's international tour visited the most prestigious European festivals with another 14 sold-out concerts, achieving extraordinary success with audiences and critics and over 150,000 spectators.
The concert is an exciting show that will warm up even more on the notes of his greatest hits and the songs of his latest album Discover.
On stage, the artist is accompanied by international musicians, such as Polo Jones (Musical director, bass), Kat Dyson (guitars, bvs), Peter Vettese (hammond, piano and synth), Mario Schilirò (guitars), Adriano Molinari (drums ), Nicola Peruch (keyboards), Monica Mz Carter (drums, percussions), James Thompson (horns, bvs), Lazaro Amauri Oviedo Dilout (horns), Carlos Minoso (horns) and Oma Jali (backing vocals).
Zucchero ph. Daniele Barraco
Informations
When
from 30 May 2023
to 4 June 2023
POINT (12.495191 41.879187)
Contacts
Facebook:
www.facebook.com/operaroma
Online purchase:
www.ticketone.it/artist/zucchero/zucchero-world-wild-tour-3337607/?affiliate=IGA#calendar-start=2023-05
Web site:
www.operaroma.it/spettacoli/zucchero
Timetables
Dal 30 maggio al 4 giugno 2023 
martedi 30 maggio ore 21.00
mercoledì 31 maggio ore 21.00
venerdì 2 giugno ore 21.00
sabato 3 giugno ore 21.00
domenica 4 giugno ore 21.00
Teatro grande

Condividi
Location
Zucchero, Viale delle Terme di Caracalla, 52
Viale delle Terme di Caracalla, 52
41° 52' 45.0732" N, 12° 29' 42.6876" E