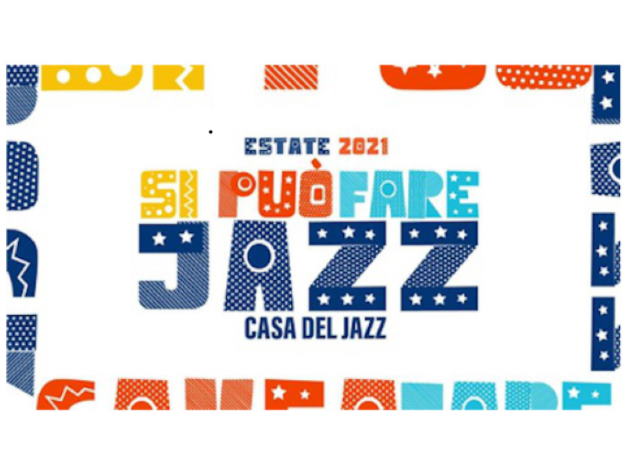 Almost four months in the name of jazz, a program including over 80 concerts and shows with Italian and international artists ready to perform in an evocative setting, immersed in natures: on the outdoor stage in the park of Villa Osio, Casa del Jazz presents its summer season to rediscover the pleasure of listening to a live concert and living together a musical experience.
All participating artist are united by the universal language of jazz despite the different origins and experiences. Among the Italians, the names announced do not need too many presentations: Enrico Rava, Enrico Pieranunzi, Rita Marcotulli, Chiara Civello, Danilo Rea, Roberto Gatto, Javier Girotto, Fabrizio Bosso, Tullio de Piscopo, Alex Britti, Raiz and Gegè Telesforo and many others. Equally prestigious is the parterre of foreign guests including, for example, Michel Godard, Michel Portal, Michael League, Marcus Schinkel, Sarah Jane Morris, Bill Frisell, Dominik Wania, Rymden, John Patitucci / Brian Blade / Chris Potter, Avishai Cohen , David Murray, Forq.
Part of the programming is dedicated to the French-Italian festival "Una striscia di terra feconda" (in September), to the new productions of Parco della Musica Records, the label of the Musica per Roma Foundation, and to the events of "I concerti nel parco" with Neri Marcorè, Michael Nyman, Gonzalo Rubalcaba & Aymée Nuviola, Giovanni Guidi Quintet, Maurizio Lastrico, Lino Guanciale, Filippo Timi, Orchestra di Piazza Vittorio, Yamandu Costa & Martin Sued, Ballet of Rome, Salvador Sobral. Finally, a new initiative is dedicated to young musicians: young talents will open some of the most important concerts for several consecutive evenings, in order to have maximum visibility and the opportunity to compete on a prestigious stage.
For more information, visit the official website.
Informations
When
from 7 June 2021
to 26 September 2021
POINT (12.493969 41.873832)
Contacts
Email:
info@musicaperroma.it
Web site:
www.auditorium.com/rassegna/si_puo_fare_casa_jazz-24058.html
Timetables
Dal 7 giugno al 26 settembre 2021

Condividi
Location
Si può fare Casa del Jazz, Viale di Porta Ardeatina, 55
Viale di Porta Ardeatina, 55
41° 52' 25.7952" N, 12° 29' 38.2884" E