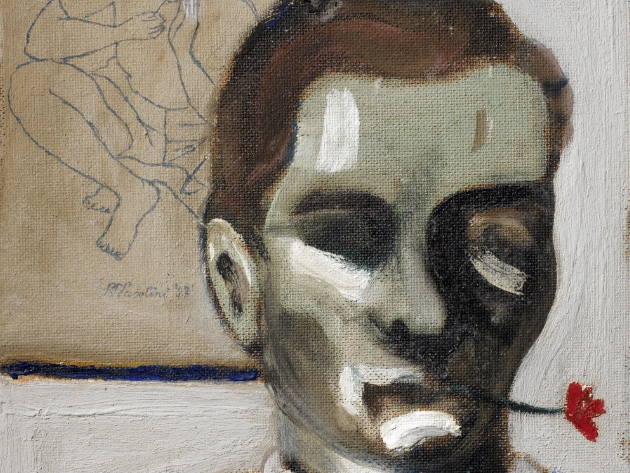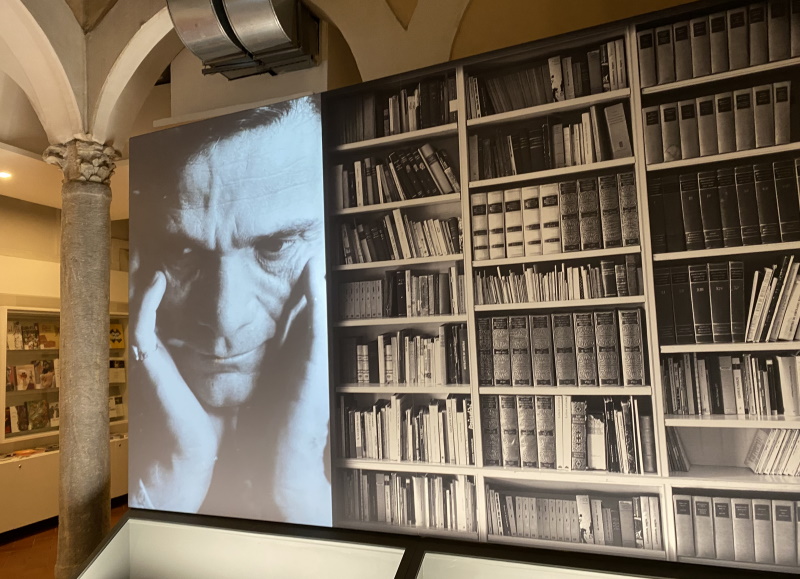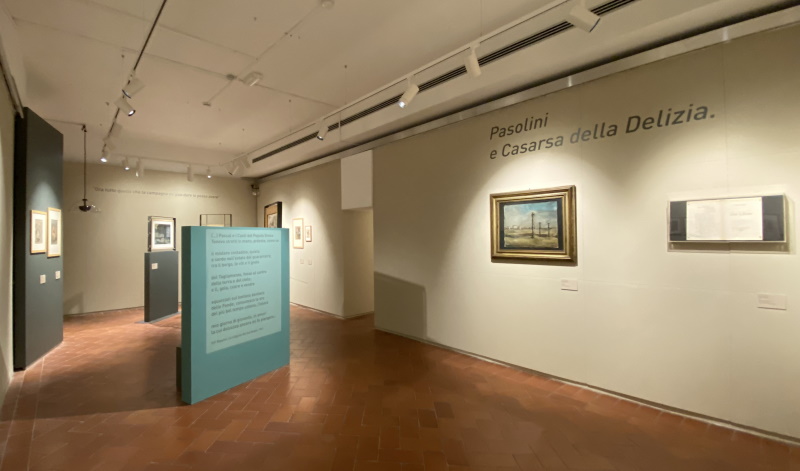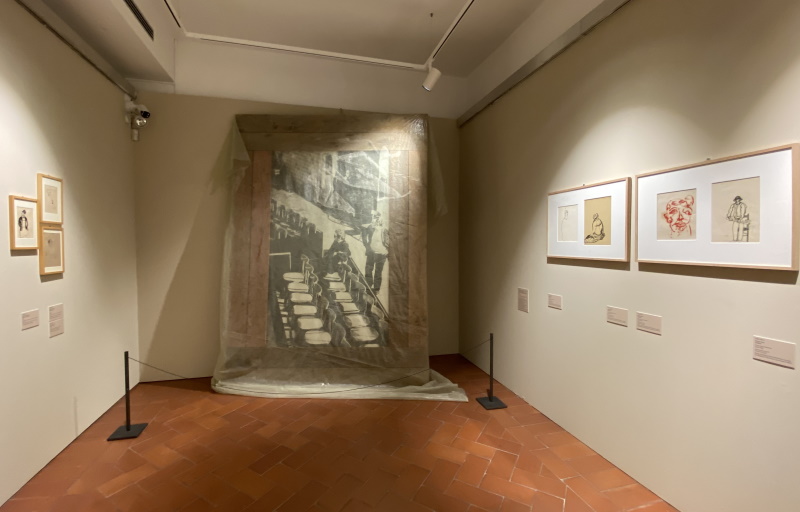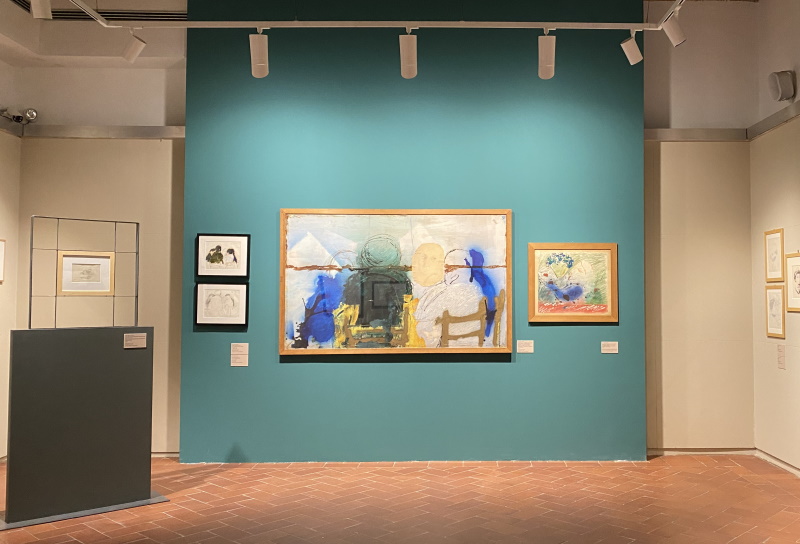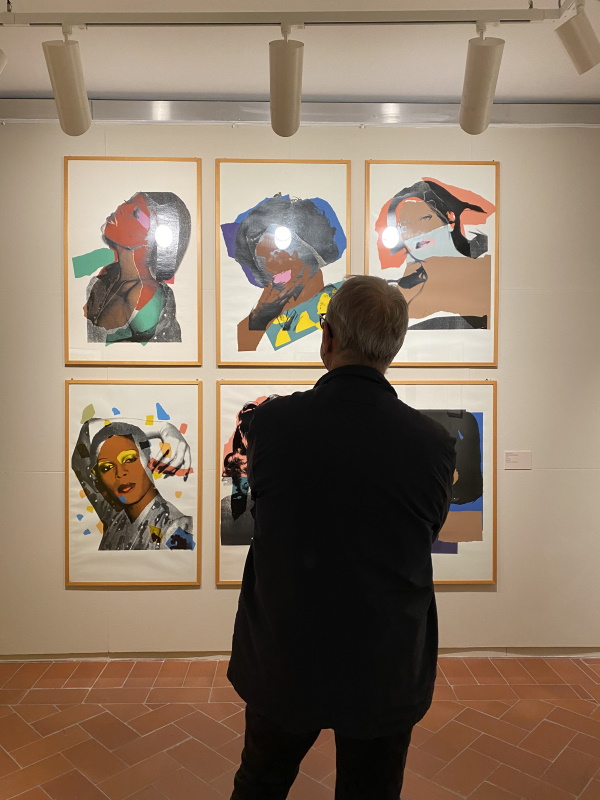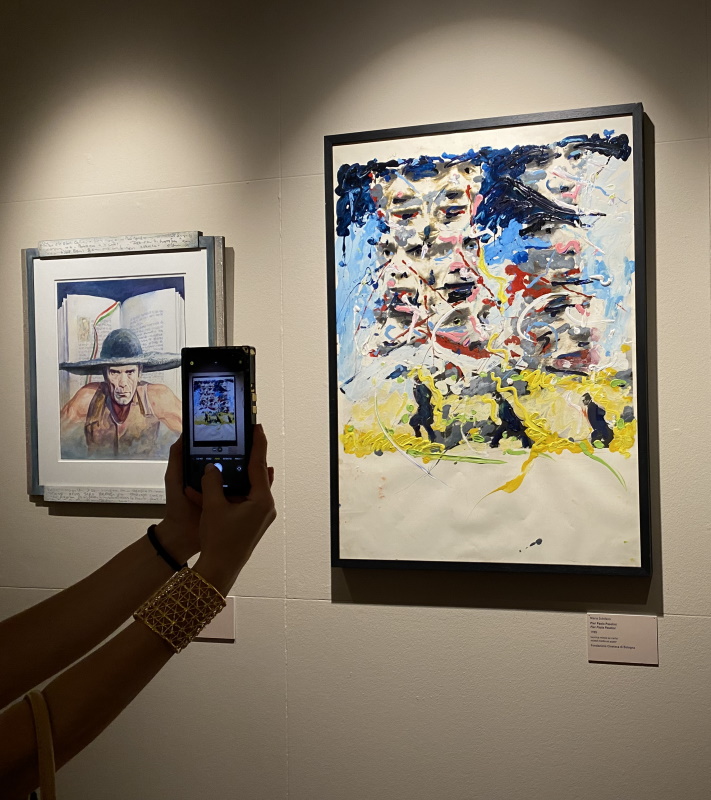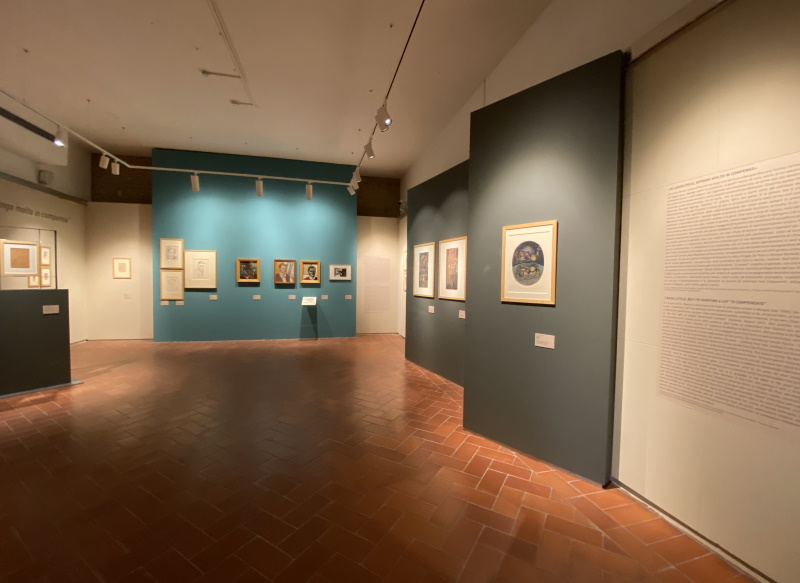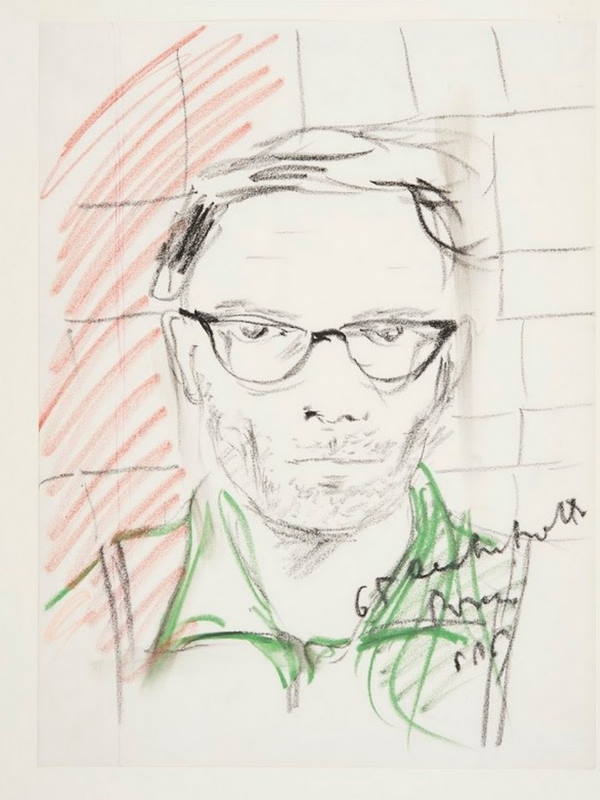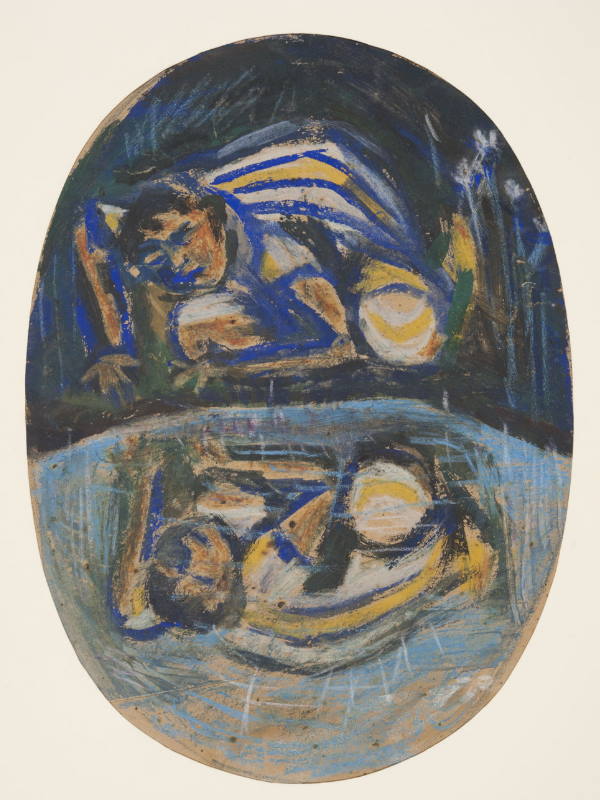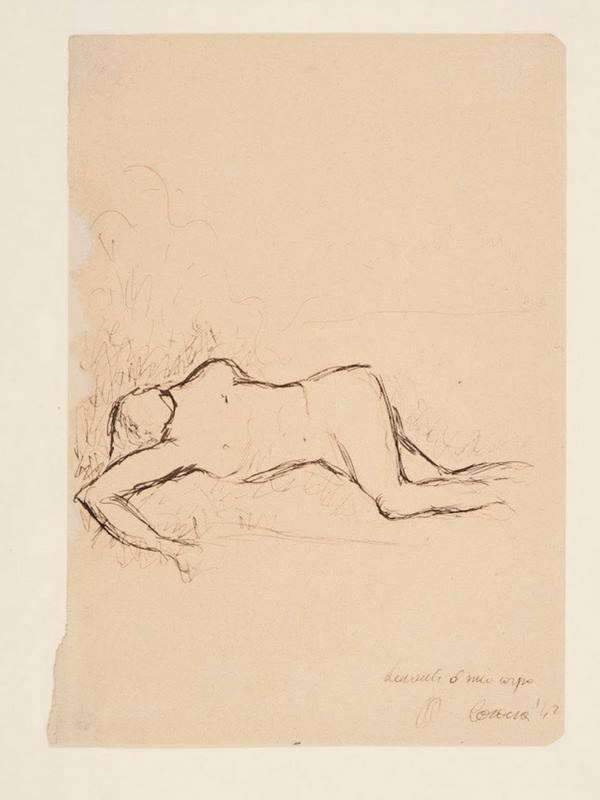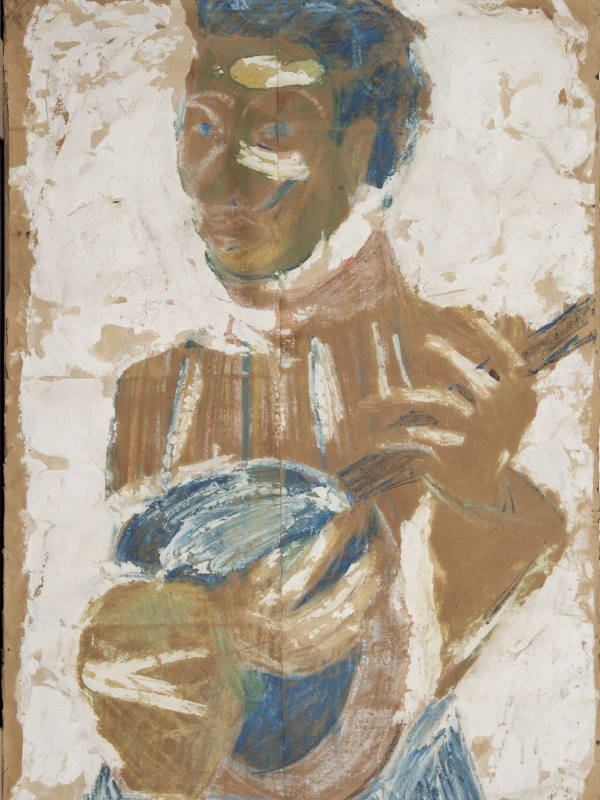 The Galleria d'Arte Moderna di Roma Capitale hosts an exhibition that highlights the passion and talent for painting of one of the greatest Italian intellectuals of the 20th century for the centenary of his birth.
The exhibition brings attention to a relevant artistic aspect of the director, writer, poet and screenwriter, often overlooked by critics, contextualizing it in the history of 20th-century art. The material, the comparison with the contemporary and the portrait characterize the painting interest of the artist, who often loves to draw the faces of his best friends: Ninetto Davoli, Maria Callas, Laura Betti, Andrea Zanzotto.
On display are about two hundred works, mostly from the G.P. Vieusseux of Florence, custodian of the most important collection of Pasolini's works.
The exhibition path winds from paintings and drawings that reconstruct Pasolini's artistic process. Among them are: a fundamental nucleus of works from the early 1940s (on display thanks to the collaboration with the Pier Paolo Pasolini Study Center in Casarza della Delizia), portraits, still-lifes paintings and intimate and familiar landscapes, up to the series of young boys portrayed sitting, lying down or with flowers. Also on display is a series of drawings dedicated to Roberto Longhi, historian and art critic, a key figure in Pasolini's education, to whom the writer asks for a degree thesis on 20th-century Italian painting, from Carlo Carrà to Giorgio Morandi and Filippo de Pisis, artists much loved by himself.
A special focus is dedicated to the Bolognese creative environment of "Il Setaccio" (November 1942 and May 1943), a monthly of the Italian Youth of the Littorio of Bologna (GIL), in particular on the drawings made by Pasolini and Fabio Mauri.
On the program, a series of cultural meetings, readings, and summary projections of the topics addressed, hosted in various locations, including the Gallery of Modern Art, the "Sapienza" University of Rome and others to be defined.
The project, curated by Graziella Chiarcossi, Silvana Cirillo, Claudio Crescentini and Federica Pirani for the Galleria d'Arte Moderna di Roma, is promoted by Roma Culture, Sovrintendenza Capitolina ai Beni Culturali; "Sapienza", University of Rome - Faculty of Letters and Philosophy  Department of Modern Letters and Cultures; Gabinetto Scientifico Letterario G.P. Vieusseux di Firenze; Centro Studi Pier Paolo Pasolini di Casarsa della Delizia (PN); Fondazione Cineteca di Bologna, with the organization of Zètema Progetto Cultura.
Photo: Autoritratto con fiore in bocca, 1947, olio su faesite, © Gabinetto Scientifico Letterario G.P. Vieusseux, Firenze, detail
Informations
When
from 29 October 2022
to 4 June 2023
POINT (12.485674 41.904062)
POINT (12.4865721 41.9037349)
Contacts
Web site:
www.galleriaartemodernaroma.it/mostra-evento/pasolini-pittore
Timetables
From 29 October 2022 to 16 April 2023 - extended to 4 June 2023
Tuesday to Sunday from 10.00 to 18.30
Last entrance half an hour before closing time
Closed on Mondays, 1 May and 25 December
ALWAYS CONSULT THE ADVISORY PAGE before planning your visit to the museum

Condividi
Locations
Pasolini pittore, Via Francesco Crispi, 24
41° 54' 14.6232" N, 12° 29' 8.4264" E
Pasolini pittore, Via Zucchelli, 7
41° 54' 13.446" N, 12° 29' 11.6592" E