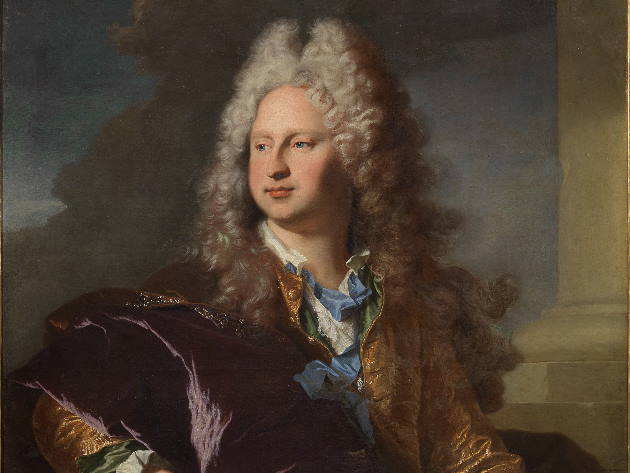 The National Galleries of Ancient Art in the Corsini Gallery present a prestigious exhibition dedicated to the powerful and cultured Florentine cardinal, one of the most illustrious cultural figures of 18th-century Rome, just over 250 years after his death.
In 1726, Neri Maria Corsini moved to Rome, where he became a prominent figure and right-hand man of the Pope, his uncle Lorenzo Corsini, elected as Clement XII in 1730. A patron and participant in great construction projects, the cardinal was a refined collector of paintings and sculptures, kept with the precious family library in Palazzo Corsini, transformed into a sumptuous residence thanks to the architect Ferdinando Fuga.
The exhibition path, curated by Alessandro Cosma, winds through eight sections: The Marquis Neri Maria Corsini; Poetry and Pleasure in the Garden; The library and collections of prints and drawings; "It being a matter of illustrating my homeland": heritage conservation; The Rome of Clement XII; Art, gifts and diplomacy; Antechamber of the Canonizations; A European "Royal Palace".
The exhibition displays aspects of the cardinal's life and work in each of the Gallery rooms through objects rich in meaning: more than 60 works, such as paintings, sculptures, drawings, engravings, volumes, letters and archival documents, made and received diplomatic gifts, the original plans by Ferdinando Fuga for the construction of Palazzo alla Lungara, and the 18th-century inventories on which the layout of the Gallery is based.
In the rooms of Neri Maria are 19 artworks presented in a setting that is more faithful to his original choices. Recovered from the furnishings of diplomatic and institutional offices, they have not been visible to the public for decades. Among these are the Tribute Money by Luca Giordano; the Portrait of John I Corner by Domenico Tintoretto; the Lucrezia attributed to Guercino; the two large Views of Rome by Panini, and the Madonna with Child and angels by Carlo Maratti - restored for the occasion.
Also on display are some important loans that have left the palace over time, including the Portrait of Marquis Neri Maria Corsini by Hyacinte Rigaud from the Corsini Collection in Florence, the Sibyl, a mosaic by Mattia Moretti from the Uffizi Gallery in Florence and others works from the Accademia Nazionale dei Lincei, the Archive of the Corsini family of San Casciano in Val di Pesa, the Central Institute for Graphics and the National Central Library of Rome.
Photo: Hyacinte Rigaud (Perpignan 1659 – Paris 1743), Portrait of the Marquis Neri Corsini, 1710, Oil on canvas, Florence, Galleria Corsini, detail
Informations
When
from 15 December 2022
to 10 April 2023
POINT (12.466906 41.893303)
Contacts
Online purchase:
www.ticketone.it/artist/galleria-corsini
Web site:
www.barberinicorsini.org/evento/le-stanze-del-cardinale-neri-maria-corsini-protagonista-della-roma-del-settecento
Timetables
From 15 December 2022 to 10 April 2023
from Tuesday to Sunday from 10.00 to 19.00 (the ticket office closes at 18.00)
closed on Mondays, 25 December and 1 January

Condividi
Location
Le stanze del Cardinale. Neri Maria Corsini protagonista della Roma del Settecento, Via della Lungara, 10
41° 53' 35.8908" N, 12° 28' 0.8616" E