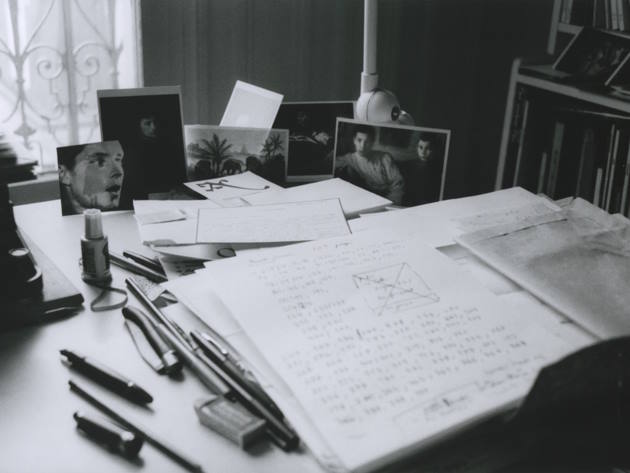 The MACRO presents an exhibition offering a selection of photographs by the French writer, journalist and photographer Hervé Guibert (1955-1991).
If Guibert's photographic work is mainly associated with portraits, in this case, the exhibition explores a series of unusual works in which the artist captures the lack of the human element. The photographs do not depict faces but inanimate objects, interiors and domestic spaces full of memories and emotions, which evoke the presence of off-camera characters.
Laconic and reserved, the photographs on display offer an approach to portraiture in which what matters is what is missing in the image: full of feelings of love - as well as traumatic aspects - these interior spaces invite you to imagine the people who inhabited and lived in them. The works expose the most intimate sides of the artist while maintaining the confidentiality of private moments, whose protagonists are kept safe, or tragically distant, outside the frame.
Rather than seeking objective truth, the exhibition highlights all that is subjective and invisible in a photo, in which memories, anecdotes and absences are stratified. Guibert photographed domestic objects and spaces filled with the spectral absence of those who have lived in and left them. So, hidden truths emerge, latent and invisible to the eye yet central to the image.
Hervé Guibert: This and More is curated by Anthony Huberman and is organized in collaboration with the Wattis Institute in San Francisco and the KW Institute for Contemporary Art in Berlin.
The exhibition is promoted by Roma Culture and by Azienda Speciale Palaexpo.
Photo: Table de travail avec manuscrit barré, n.d
Informations
When
from 9 March 2023
to 21 May 2023
POINT (12.5031051 41.9136996)
Contacts
Web site:
www.museomacro.it/it/aritmici/herve-guibert-this-and-more
Timetables
Dal 9 marzo al 21 maggio 2023
Martedì, mercoledì, giovedì e venerdì dalle ore 12.00 – 19.00
Sabato e domenica dalle ore 10.00 - 19.00
Ultimo ingresso 30 minuti prima della chiusura
Lunedì chiuso
Per aggiornamenti e le modalità di visita  consultare il > sito ufficiale

Condividi
Location
Hervé Guibert: This and More, Via Nizza, 138
41° 54' 49.32" N, 12° 30' 11.178" E