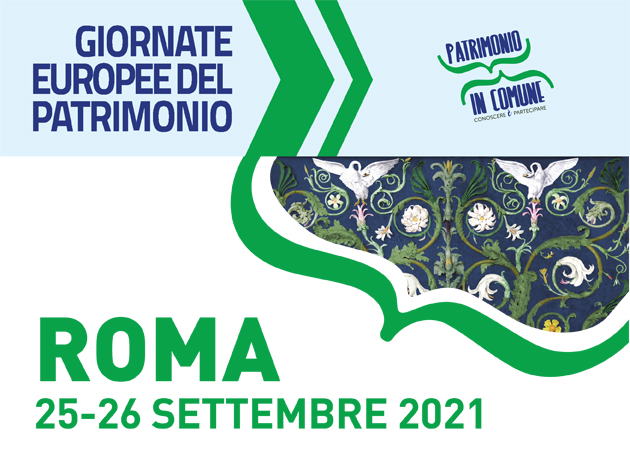 A joint initiative of the Council of Europe and the European Commission, the European Heritage Days have been a mainstay since 1999 and are one of the fixed events in September. "Heritage: All inclusive" is the title chosen for the 2021 edition which focuses on inclusion and diversity, exploring ways to widen access to heritage events for all age groups, ethnic groups, minorities and people with disabilities.
As usually, many places of culture join the initiative, such as museums, galleries, archaeological areas and parks, monumental complexes, libraries and archives, building an extremely varied cultural offer that includes guided tours, extraordinary openings and digital initiatives. In addition, on Saturday evening special openings of state museums are planned with admission at the symbolic cost of 1 euro (excluding free admissions provided by law).
The EHD 2021 events will be published on the Ministry of Culture's website and on the institutional channels of each institution. The initiative can also be followed on the social media pages of museitaliani and EHDays. The official hashtags to follow the event are: #GEP2021, #EuropeanHeritageDays, #EHDs.
The Capitoline Superintendence adheres to the European Heritage Days 2021 with numerous initiatives dedicated to young and old to deepen their knowledge of the heritage of museums and the territory of Rome. The program displays itineraries to discover the territory and its monuments, museum visits, walkways on the Aurelian Walls, historical re-enactments at the Circus of Maxentius, theatrical performances in Casal de 'Pazzi, walks in the Imperial Fora, tactile guided tours to Montemartini and the Museum of the Walls, workshops for children at the Ara Pacis and the Capitoline Museums, and the discovery of mysterious boxes!
Informations
When
from 25 September 2021
to 26 September 2021
Contacts
Hashtag:
#GEP2021 #patrimonioculturaletuttiinclusi e #EuropeanHeritageDays #EHDs #inclusione #accessibilità
Web site:
http://musei.beniculturali.it/notizie/notifiche/giornate-europee-del-patrimonio-2021

Condividi