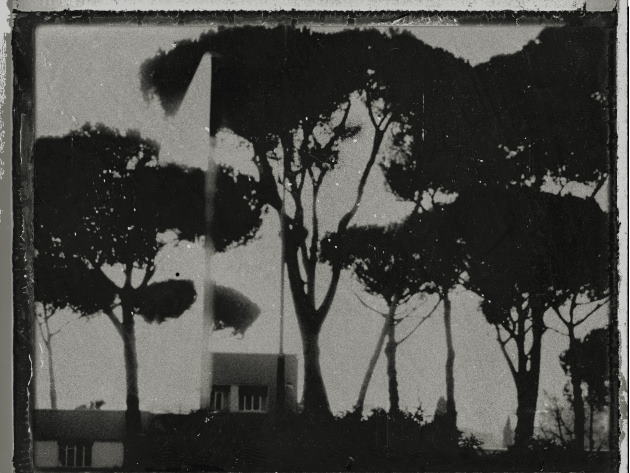 Five leading artists from the international artistic and photographic world share their way of seeing Rome in the exhibition hosted in Mattatoio's Pavilion 9A and promoted by Roma Capitale - Cultural Development Department and Azienda Speciale Palaexpo.
On display some 130 images by Nadav Kander, Martin Kollar, Alex Majoli, Sarah Moon (who also produced a video for the project) and Tommaso Protti. Invited by Francesco Zizola – who is also curator of the exhibition – to follow up on a project devised as part of the Fotografia Festival Internazionale di Roma and enrich the museum's permanent collection, all these artists worked in Rome as part of a residency scheme in 2019, except for Kollar who chose to present a reproduction of his "logbook" during the journey on foot that took him from Bratislava to Rome.
Thanks to their varied conceptual and visual approaches, these new materials offer us a multi-faceted and penetrating insight into the city's many faces, such as the ancient and historical Rome immortalized by Nadav Kander, the role of memory and remembrance explored by Sarah Moon, Alex Majoli's new approach to documenting reality and today's rough, tough conditions of life in the suburbs analyzed by Tommaso Protti. Kollar's work is something else altogether since he chose to work on the ancient role of Rome as the center of the world, walking for 42 days along those streets that were once the main arteries of the Roman Empire.
Informations
When
from 22 February 2021
to 16 May 2021
POINT (12.4737224 41.8760422)
Contacts
Facebook:
www.facebook.com/mattatoioroma
Instagram:
www.instagram.com/mattatoio
Web site:
www.mattatoioroma.it/mostra/fotografia-nuove-produzioni-2020-per-la-collezione-roma
YouTube:
www.youtube.com/channel/UCWLTg1TcTJOQ5EPuTwBWjiQ
Timetables
Museums and Cultural Sites are subject at the COVID containment policy.
For visiting schedules and procedures, please contact the official websites.

Condividi
Location
Fotografia. Nuove produzioni 2020 per la collezione Roma, Piazza Orazio Giustiniani, 4
Piazza Orazio Giustiniani, 4
41° 52' 33.7512" N, 12° 28' 25.3992" E