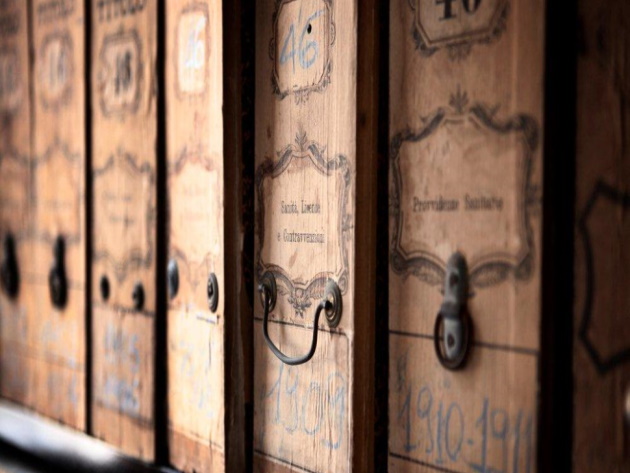 The cultural meetings at the Capitoline Historical Archive From papers to stories. History and Archive stories involves historians, writers, archivists and teachers, invited to tell a story, reconstructed starting from one or more archival documents and then returned through books and publications. In this way the speakers tell the history of the research and the intertwining of their human and professional story, with that of the protagonists of their investigations.
 In the Oval Room of the Archive, therefore, the public is guided on a sort of expedition to discover facts, voices and figures of the past who, through documents, still speak to our present. The papers thus give us back the faces and memories of people who, over the centuries, return to being a tangible part of our collective memory.
In the program of meetings, the presence of the Archive in two important national events should be noted: Open House (May 27) and The night of the Archives (June 9), events for which extraordinary openings and unpublished exhibition itineraries are planned.
The Capitoline Historical Archive, which has always been a centre for meetings, research and studies, has always offered the possibility of deepening the knowledge of Rome, of the municipal institution and its evolutions, but also of the cultural, social, economic, political and artistic history of the city. The calendar of meetings supports other important forms of enhancement already in place (such as educational activities for schools of all levels and partnerships with the city's universities).
The event is promoted by Roma Capitale, Department of Culture, Capitoline Superintendency for Cultural Heritage, with the organization of Zètema Progetto Cultura.
Photo credits: Capitoline Superintendency for Cultural Heritage
Informations
When
from 19 April 2023
to 14 December 2023
POINT (12.4693949 41.8981668)
Contacts
Web site:
https://sovraintendenzaroma.it/content/dalle-carte-alle-storie-storia-e-storie-d%E2%80%99archivio
Timetables
Dal 19 aprile al 14 dicembre 2023

Condividi
Location
Dalle carte alle storie. Storia e storie d'Archivio, Piazza della Chiesa Nuova, 18
Piazza della Chiesa Nuova, 18
41° 53' 53.4012" N, 12° 28' 9.822" E