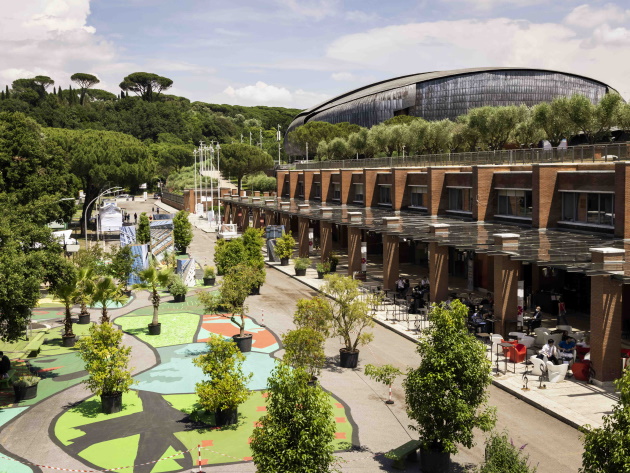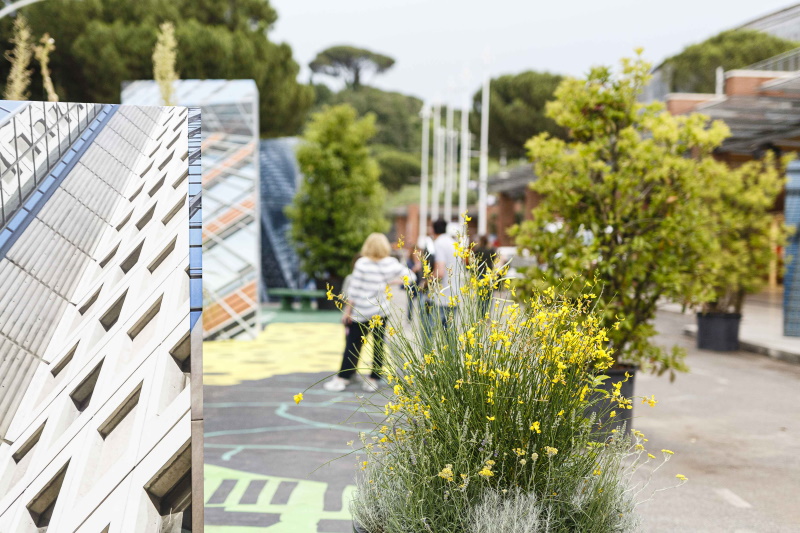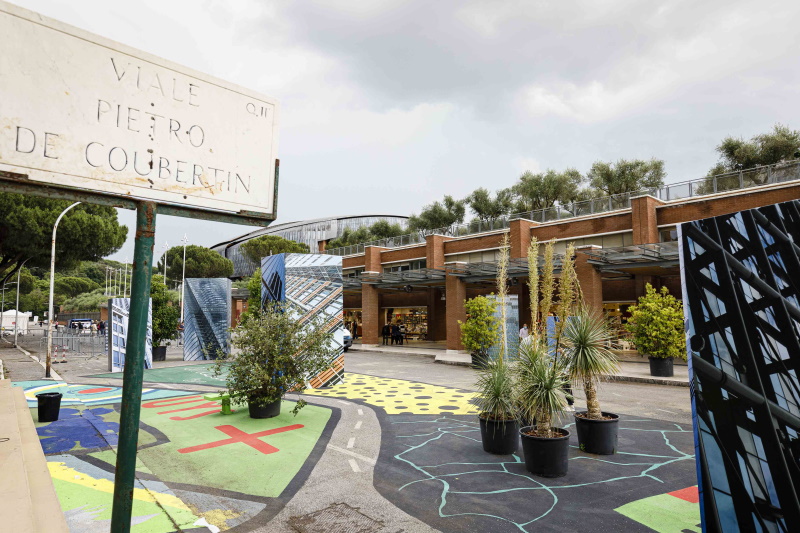 The pedestrian area of ​​the Auditorium Parco della Musica hosts Biodivercity, the public intervention that combines art, nature, and architecture, conceived by the artist Ciriaco Campus.
Biodivercity is a 1000 square meter installation open to all, a pulsating city, to be discovered and inhabited. It is a place where the artist dialogues with his ideal city that finds its center in the concept of diversity, as an ethical thought of positivity in which every living being can give the best of himself.
The goal of Biodivercity is to improve the urban context and offer greener to all families who come here to stroll; the same goal of Renzo Piano, who, when he conceived the Auditorium, imagined it as a meeting place to share values ​​of beauty.
Biodivercity is an actual city where to get lost. It interrupts the empty asphalt perspective of the pedestrian area and transforms it into a meeting place, passage, interaction, rest, and sharing. An actual garden in which to live and express yourself freely without discrimination and exclusions and where to separate new forms of coexistence and hybridization rich in mutual nourishment.
It is a language made up of signs that tell an evolved ordinariness made up of the details of works of contemporary art, the close-up views of the architecture of skyscrapers, the multiform varieties of plants.
The architectural textures of skyscrapers and the details of 27 works - from Pollock to Fontana, from Buren to Kusuma - create small "plots" of creativity and suggest itineraries for visits and explorations. The shapes and colors of the plants - from faraway places, from our own woods, from the Mediterranean scrub - chosen by landscape architect Luca Catalano, trace the skyline of this imaginary city.
Informations
When
from 9 June 2021
to 28 September 2021
POINT (12.4751908 41.9291165)
Contacts
Web site:
www.auditorium.com/photogallery/inaugurato_biodivercity-24200.html
Timetables
9 giugno-28 settembre 2021

Condividi
Location
BIODIVERCITY, Viale Pietro De Coubertin, 30
Viale Pietro De Coubertin, 30
41° 55' 44.8212" N, 12° 28' 30.6876" E