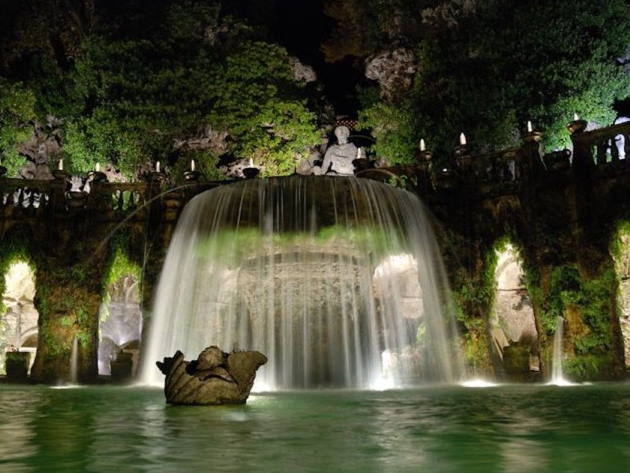 A summer dedicated to the art, culture and beauty of Tivoli, the ancient city on the outskirts of Rome: until 10 September, the Villae extraordinarily open their doors to the public, extending Villa d'Este visiting hours.
It is a unique opportunity to admire the splendid frescoes, monumental fountains, and enchanting gardens with light and water features of the famous Renaissance Villa, a UNESCO World Heritage site since 2001.
The openings, scheduled according to a specific calendar, involve two other sites: the imposing Villa Adriana, another UNESCO site since 1999, and the Sanctuary of Hercules Victor, one of the most important sacred complexes of Roman republican architecture, which reveal their beauty under the moonlight on 11 and 18 August.
The initiative is accompanied by events, such as themed itineraries, theatrical walks, astronomical observations, conferences, stories and tastings.
Full program: levillae.com
Photo: Le Villae Official Website
Informations
When
from 2 July 2022
to 10 September 2022
Contacts
Online purchase:
www.coopculture.it/it/prodotti/biglietto-villa-adriana
Web site:
www.levillae.com/2022/06/28/villae-aperture-serali-straordinarie-fino-al-10-settembre
Timetables
Dal 2 luglio al 10 settembre 2022
Apertura fino alle 23.45. La biglietteria chiude alle 22.45.
Villa D'Este
Luglio
- Sabato 2 (concerto Sulle Ali delle Leggerezza), Sabato 9 e 16
- Venerdì 22, sabato 23 ( con Villae Film Festival)
- Venerdì 29, sabato 30
Agosto
- Venerdì 5, sabato 6
- Venerdì 12, sabato 13,  domenica 14
- Lunedì 15, sabato 20
- Sabato 27
Settembre
- Sabato 3, sabato 10
Villa Adriana
- Giovedì 11 agosto
Santuario di Ercole Vincitore
- Giovedì 18 agosto
Durante l'orario di visita è possibile fruire del servizio di bar e ristorazione all'interno, attivato in modalità street food.

Condividi