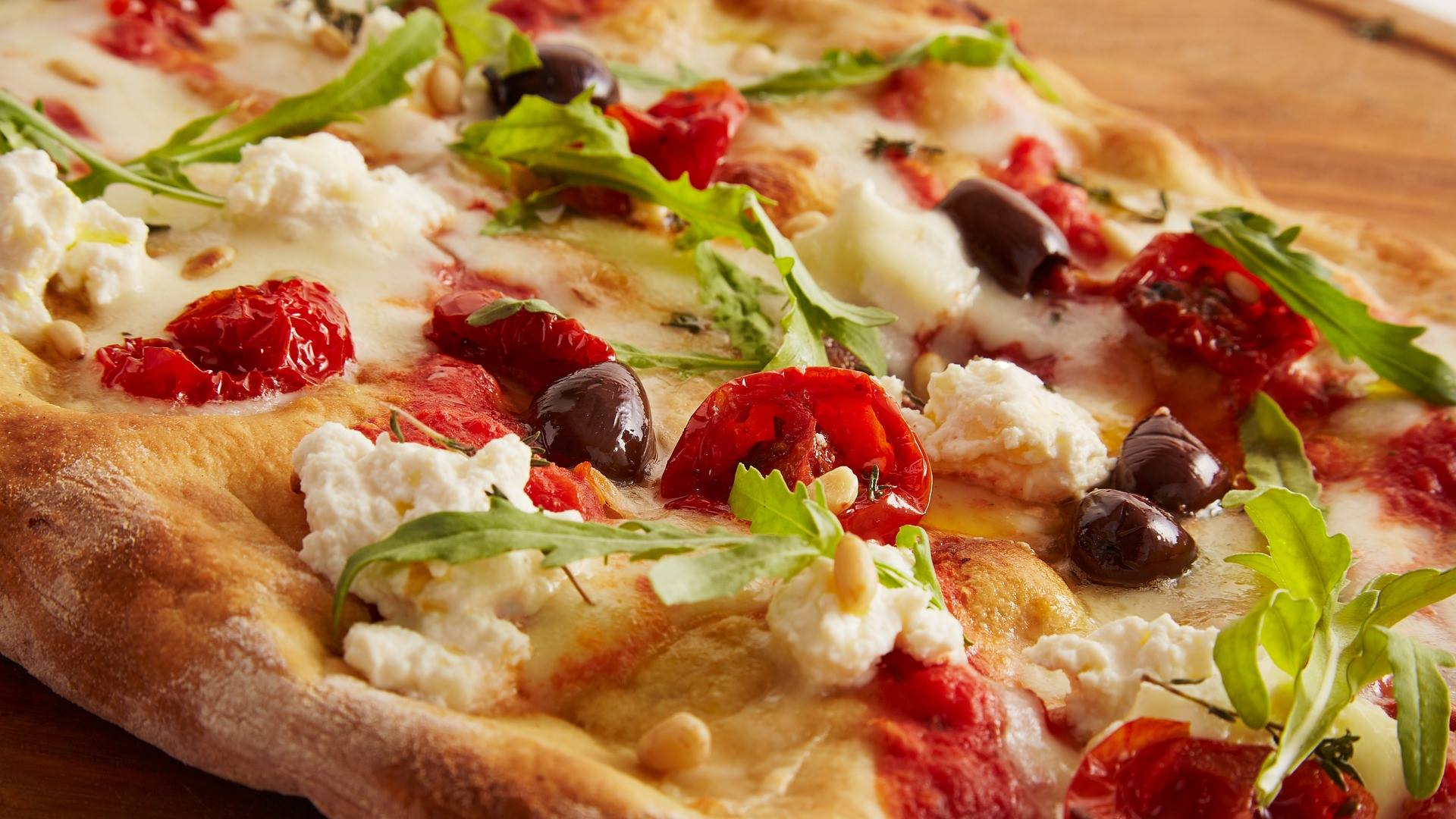 Pizza, a Roman passion
For the Romans, pizza has always been a pretext for a tasty breakfast, a substantial snack, a delicious snack or a full meal.
Round or rectangular, in a pan or on a shovel, it is a must of the Capitoline gastronomy; crunchy on the sides, soft inside, pizza is a union of tradition and authenticity of raw materials.
Beyond tradition
Over time, Rome has gone beyond tradition, giving life to a new era of pizza. This food has transformed the city into a place where Master Pizzaioli, with great passion, create brilliant recipes, combining classic flavours of Roman cuisine with innovative ingredients. Do not be surprised to discover pizzas with pollo alla cacciatora, alla picchiapò, alla amatriciana and with cacio e pepe, with coda alla vaccinara (oxtail) or succulent trippa alla romana (tripe)!
Among the typical pizzas is the simple white or red pizza from the bakeries, including some of the historical ones in the Campo de 'Fiori and Piazza Navona areas. The red pizza, with tomato sauce, oil and salt, lightly greased, is excellent both hot and cold. White pizza is a true Roman ritual: filled with mortadella with pistachios, ham and cheese, or plain, topped with a drizzle of extra virgin olive oil, rosemary, with crunchy sides. An absolute temptation for those with a sweet tooth is the delicious and super-caloric version stuffed with Nutella and ricotta: an explosion of taste!
The capital also boasts the excellent Roman pinsa, born in 2001. Oval-shaped, it is prepared according to strict standards, with a specific mix of wheat, rice and soy flour, natural mother yeast, and a long leavening. Very digestible and fragrant, this exquisite preparation, certified by the "Originale Pinsa Romana" brand, recalls the focaccia of the ancient Romans, prepared by farmers with salt and herbs.
Where to eat the original Roman pizza
An entirely Capitoline version of overseas street food is the pan pizza of the many rotisseries in Rome: from the classic margherita with tomato and mozzarella to that with potatoes or zucchini, cheese, mushrooms, sausage, rocket and bresaola, vegetables, the choice for a quick and tasty lunch break, perhaps outdoor, is wide.
Synonymous for sharing moments with family and friends and good humour is the round pizza of the pizzerias and trattorias, including those of Trastevere and Testaccio, prepared with natural sourdough, rigorously thin and above all "scrocchiarella".
The seasons of pizza
Pizza gives us pleasant emotions and unique flavours at any time, often related to the seasonality and colours of Rome.
Thinking of summer, we propose to you one of the recipes most loved by the Romans. It combines the sweet and rich taste of figs with the sapidity of prosciutto; the "pizza e fichi", initially born as simple preparation, is now considered gourmet food.
The recipe: pizza prosciutto e fichi
Ingredients for 4 people:
•  4 slices of plain pizza from the baker's
•  Extra virgin olive oil PDO
•  Prosciutto
•  A few figs
How to make it
Cut the slices of ham horizontally and oil lightly with extra virgin olive oil, arrange on the slices of pizza and add two or three peeled and opened figs.