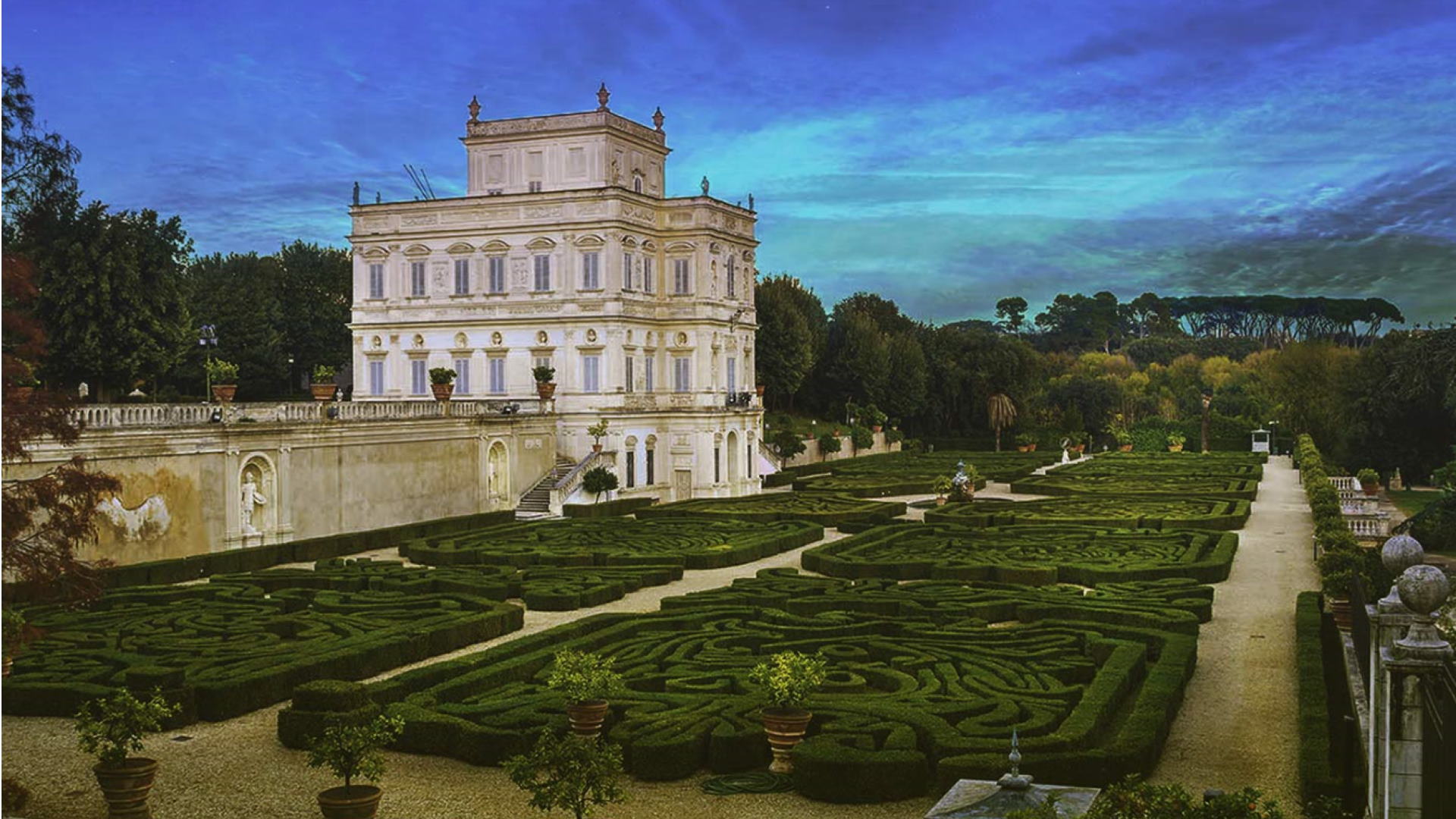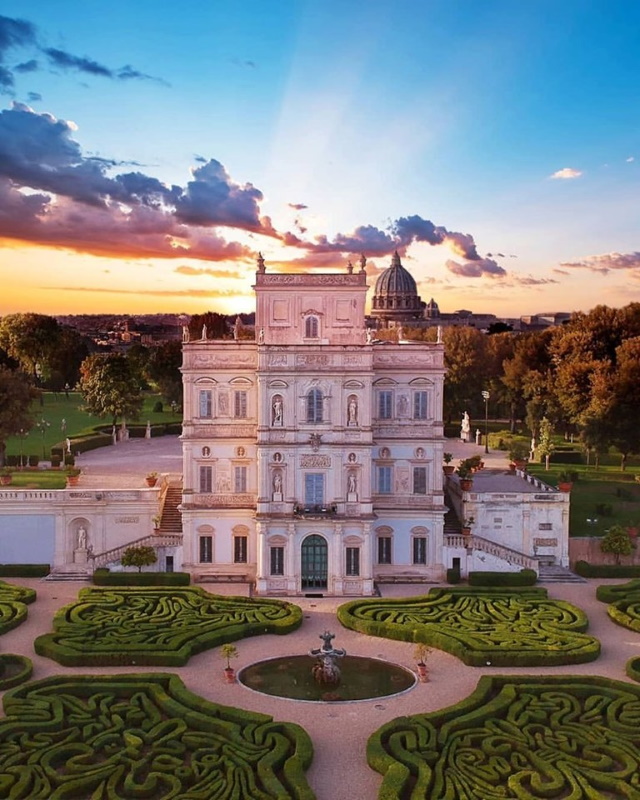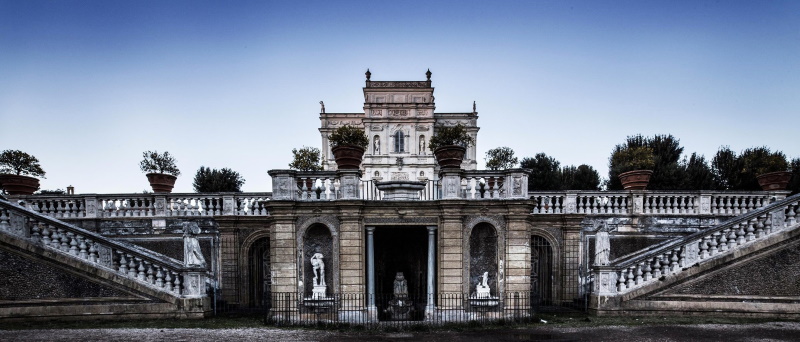 A country residence of the Pamphilj family, under the pontificate of Innocent X (1644-1655) it took on the appearance of a sumptuous noble country residence, enlarged in 1856 by Prince Andrea V Doria Pamphilj who purchased Villa Corsini in Porta San Pancrazio.
In 1957, the Italian State acquired the original unit; part of the current 184 hectares was acquired by the Municipality of Rome in 1965 and 1971, making it finally possible to open the park to the public.
Several parts of the villa still show conspicuous evidence of Roman and medieval times: the northern border along Via Aurelia Antica partially coincides with the structures of the Traiano Paolo aqueduct; in numerous sectors of the park, important funerary structures of the Roman age have been identified (particularly significant those brought to light at the Casino del Bel Respiro); Casale di Giovio preserves examples of very valuable imperial walls and a decorated architrave from the early Middle Ages.
The Casino del Bel Respiro, with the adjoining gardens adorned with fountains, was built during the pontificate of Innocent X, in the mid-seventeenth century. Some of the greatest artists of the time worked on it, such as Alessandro Algardi, Giovan Francesco Grimaldi, Gian Lorenzo Bernini.
Among the works realized in the second half of the 19th century, following the battles fought in the Janiculum area and in the villa itself during the extreme defence of the Second Roman Republic (1849), we mention the Arco dei Quattro Venti, the monumental entrance to the Villa, the renovation of the Corsini building, the Greenhouses and the French War Memorial.
Informations
Address
POINT (12.458661 41.886999)
Contacts
Web site:
www.sovraintendenzaroma.it/i_luoghi/ville_e_parchi_storici/ville_dei_nobili/villa_doria_pamphilj
Web site:
www.sovraintendenzaroma.it/i_luoghi/roma_antica/monumenti/casale_di_giovio
Web site:
www.comune.roma.it/web/it/dettaglio.page?contentId=UFF29460
Services
Area gioco attrezzata per bambini
Attrezzature sportive
Maneggio e noleggio pony
WC
Accessibility: services available

Condividi
Location
Villa Doria Pamphilj, Via di San Pancrazio
41° 53' 13.1964" N, 12° 27' 31.1796" E
To find out about all accessibility services, visit the accessible Rome section.