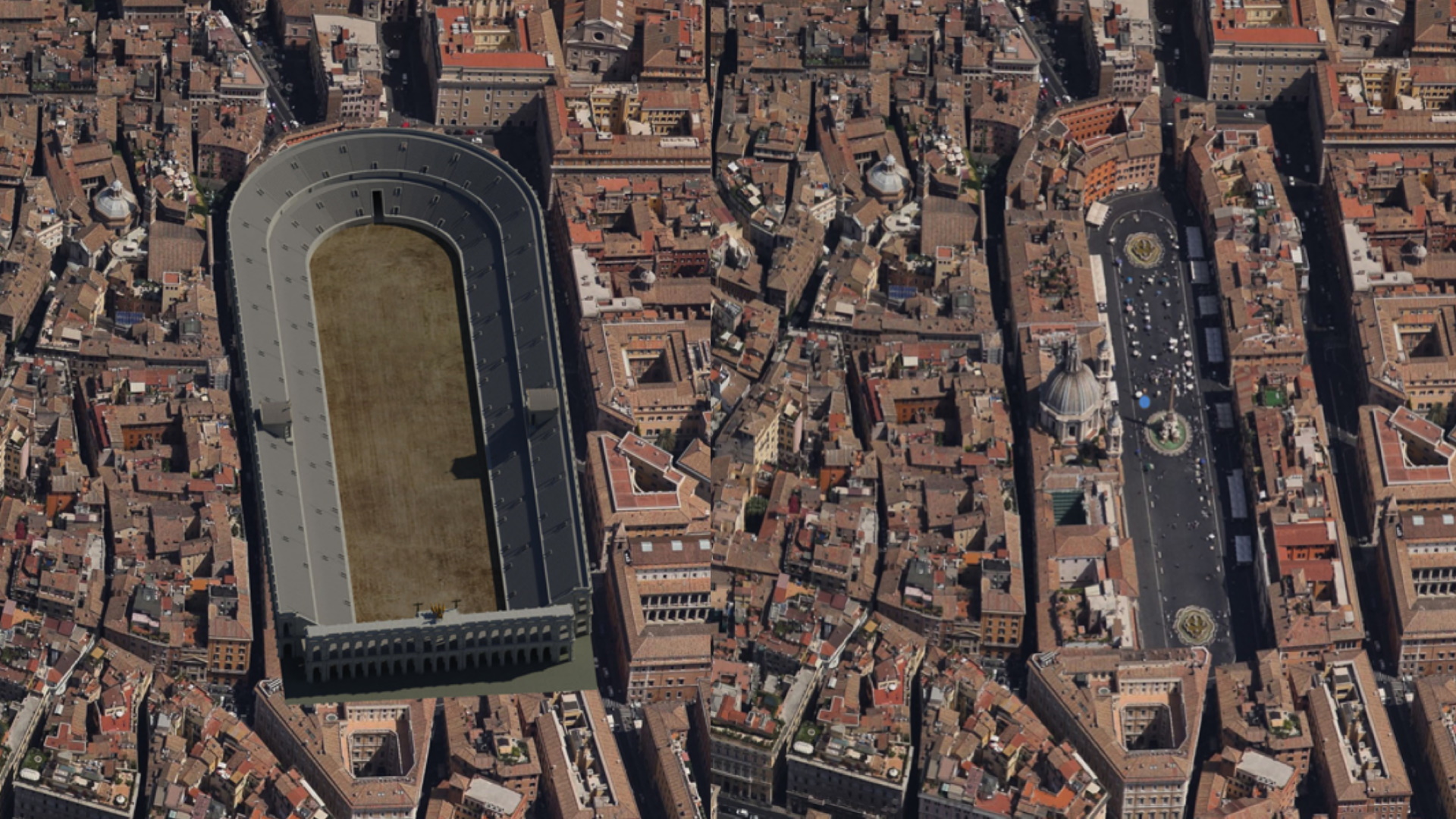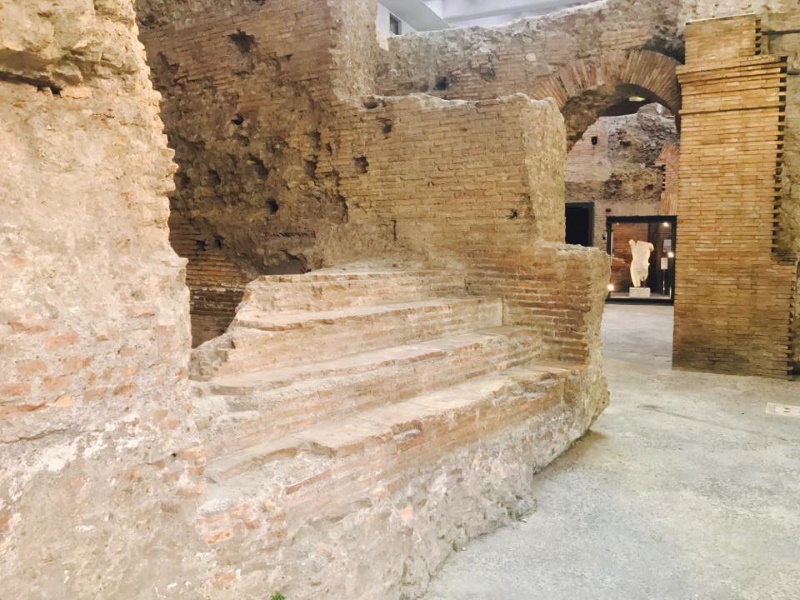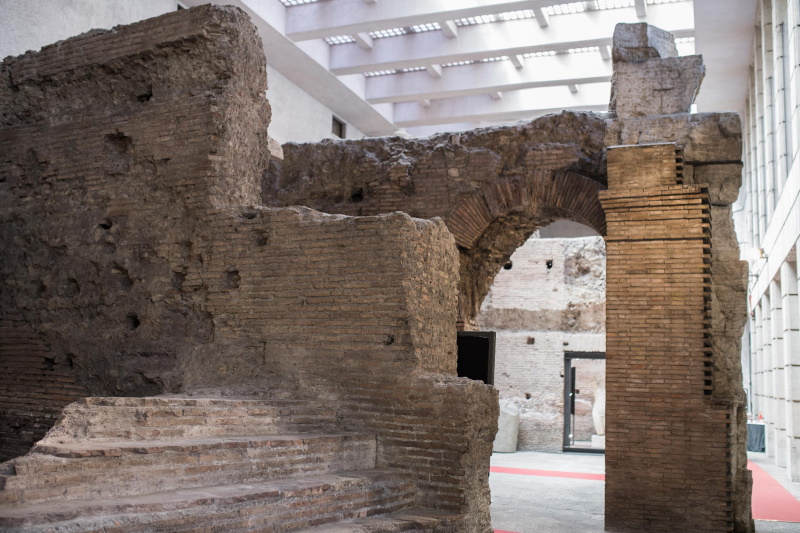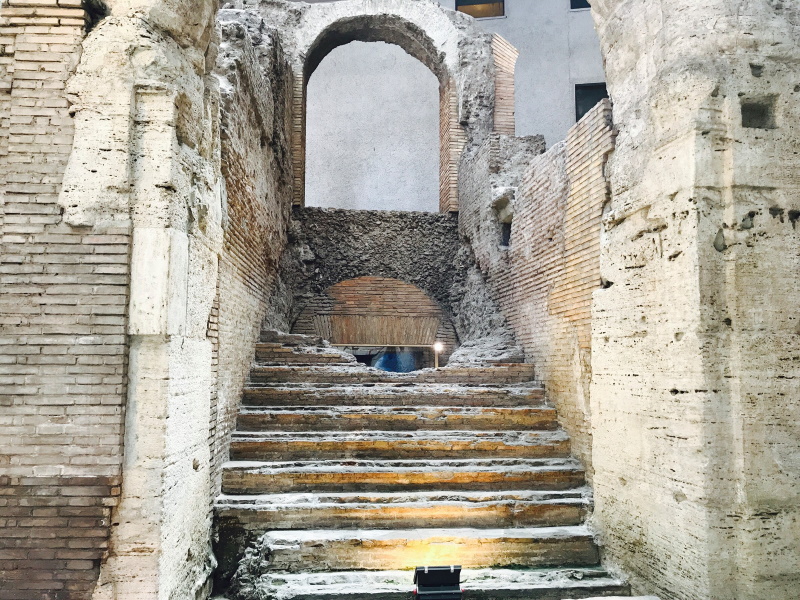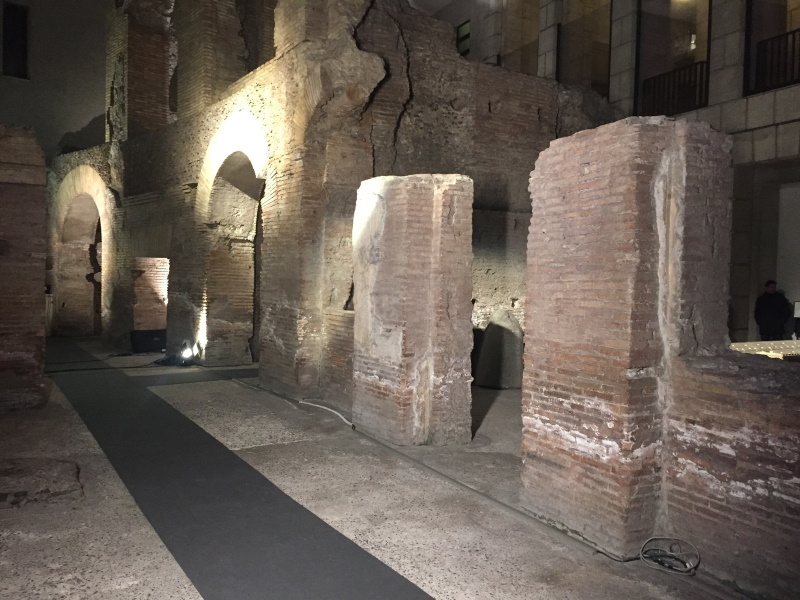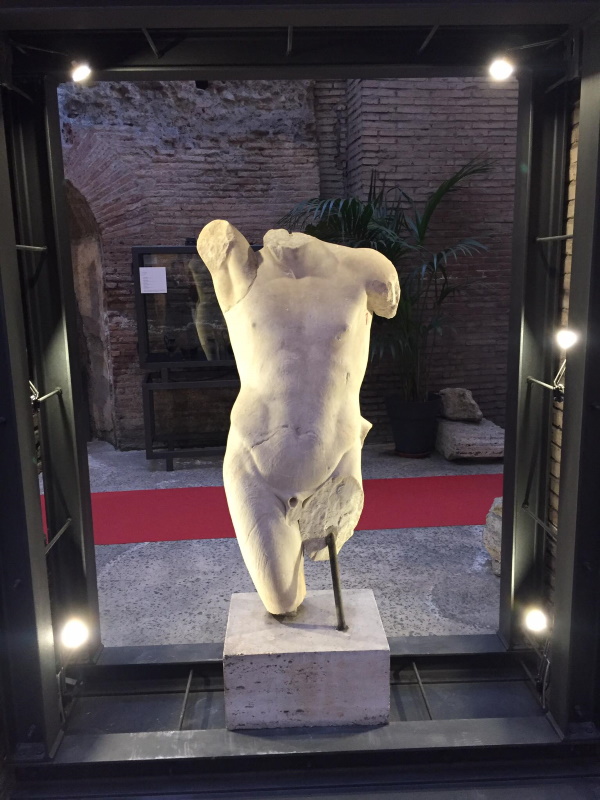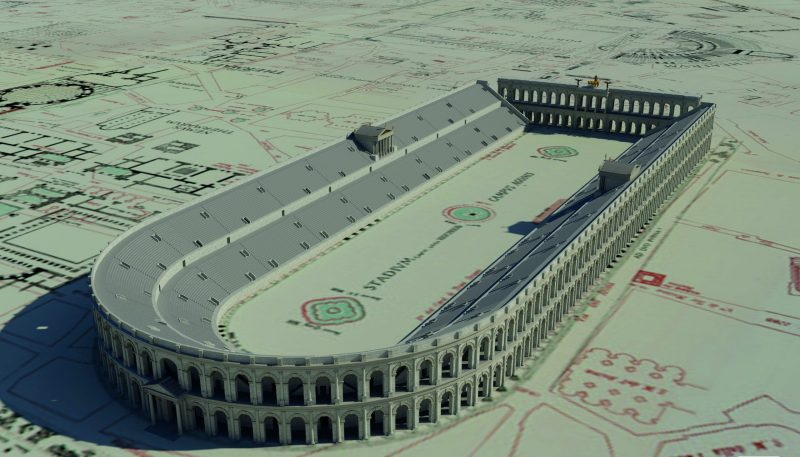 Hidden about 4.50 meters from the street level, below the lively and elegant Piazza Navona, is one of the most impressive constructions of ancient Rome: the Stadium of Domitian.
Built to celebrate Certamen Capitoline Iovi, played in honor of Jupiter Optimus Maximus and established in imitation of the Olympic Games, the Stadium of Domitian was inaugurated in 86 AD., and it is the first and only example of a masonry stadium.
The competitions, during which gifts were distributed to the neediest commoners, were dedicated to athletics. They also included musical and poetic challenges, held in the Odeon specially built near the Stadium.
The games were presided over by the emperor who, for the occasion, wore a purple toga and wore a gold crown on his head with the effigy of Jupiter, Juno, and Minerva.
Domitian's intentions were to raise awareness and involve the Romans in practicing more athletics, sport par excellence, and non-violent sports in the Greek way. Much appreciated by Domitian, the games were, however, little loved by the citizens who considered them unmanly. The program included running, wrestling, boxing, pankration (a fight in which everything was allowed except biting and scratching), and pentathlon, which combined five contests: discus and the javelin throwing, long jump, stadium race, and wrestling. The Roman people, of course, preferred boxing and pankration, disciplines that excelled in violence and brutality.
The athletes, generally professionals of Greek or Oriental nationality, competed not only for money but also for the great honors they could receive. However, the competitions were also open to ordinary citizens who, in case of victory, could reach higher social ranks. Unlike gladiators and venatores, whose social status was of the lowest level, the athletes of Domitian's certamen could receive Roman citizenship, tax privileges, or exemption from military service.
The Stadium of Domitian was a very long rectangular building with one end in the shape of a hemicycle and the other straight and slightly oblique. It measured 275 meters in length by 106 in width and could host about 30,000 spectators (the Colosseum 50 / 60,000). It was built in brick covered with molded and colored stucco. Its facade and the internal pillars of the ambulatory were in travertine.
Photos: Area Archeologica Stadio di Domiziano official Facebook
You may also be interested in

Condividi
The most iconic square of Baroque Rome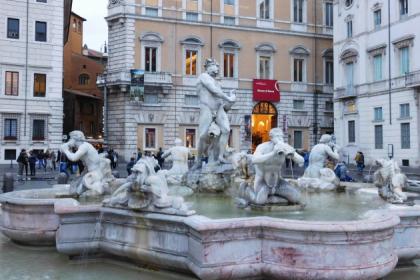 A stroll through the museums around piazza Navona
A trip inside the museums between Piazza Navona and its surroundings

Condividi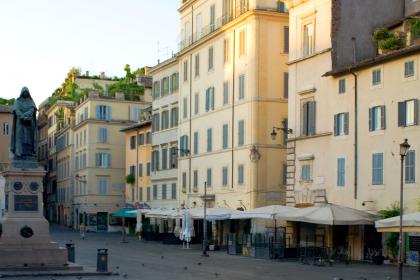 Campo de' Fiori and Piazza Farnese

Condividi
Information
Address
POINT (12.4725179 41.9002993)
Timetables
Access by appointment only for pre-arranged group visits (maximum 15 people).
Access to the site is permitted only to authorised Cultural Associations and Tour Guides, who will be granted a special rate.
Requests must be sent by email to info@stadiodomiziano.com indicating the day, time and number of participants.
Contacts
Email:
info@stadiodomiziano.com
Facebook:
www.facebook.com/stadiodomiziano
Instagram:
www.instagram.com/stadiodomiziano
Web site:
www.stadiodomiziano.com
Web site:
www.sovraintendenzaroma.it/i_luoghi/roma_antica/monumenti/stadio_di_domiziano

Condividi
Location
Area Archeologica Stadio di Domiziano, Via di Tor Sanguigna, 3
41° 54' 1.0764" N, 12° 28' 21.0648" E
To find out about all accessibility services, visit the Rome accessible section.