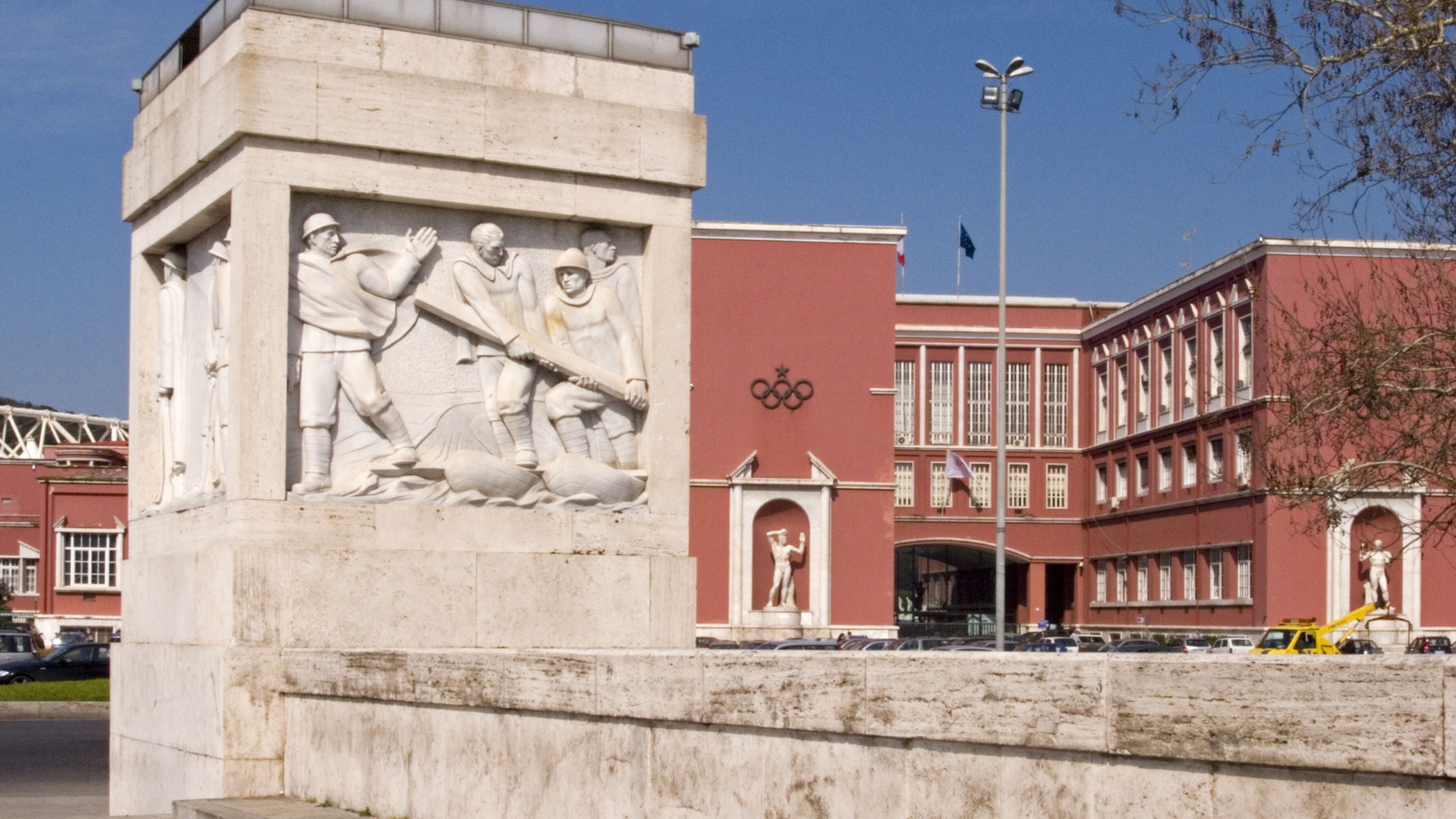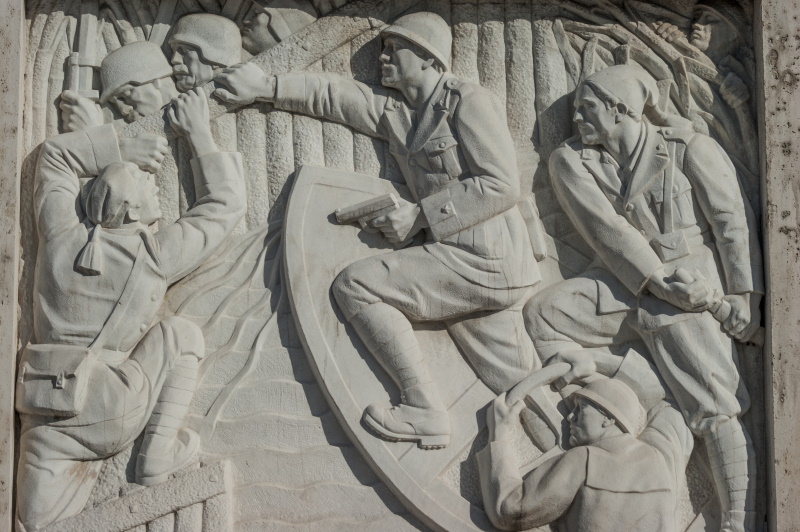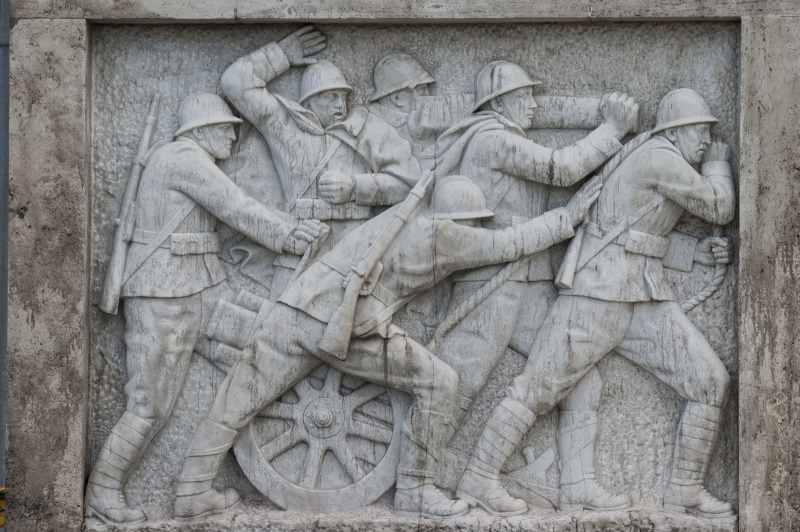 The 1927 project of the Foro Mussolini, today Foro Italico, work of the architect Enrico Del Debbio, also included a bridge over the Tiber that would scenographically connect the Flaminio district with the famous sports complex and with the Stadio dei Cipressi, the current Stadio Olimpico.
In 1935, the Ministero dei Lavori Pubblici held a competition to design and construct the said bridge. Among the 18 prospects presented, the one by architect Vincenzo Fasolo won. The contract was awarded to the Aureli company under the supervision of engineer Antonio Martinelli. The works began on 21 June  1936, and the bridge went into operation on 26 March 1939.
Made of reinforced concrete entirely covered with travertine from Tivoli, Ponte Duca d'Aosta is 222 meters long and 30 wide. It presents three lowered arches 25 meters long each, while the central one measures 100 meters.
At the four corners at street level, marble pillars are decorated with high-reliefs by the sculptors Ercole Drei, Domenico Ponzi, Oddo Aliventi, and Vico Consorti. These reproduce scenes of battles fought in the First World War at the Sile, Piave, Tagliamento, and Isonzo rivers and narrate the glorious deeds of the Third Army of Duke Emanuele Filiberto of Savoy-Aosta who led the bloody resistance of the Italian soldiers in Caporetto.
At the beginning of the 1900s, the area was renowned for the presence of the "fiumaroli": people who frequented the bathhouses then in vogue putting on a show with daring tests of courage in the water.
Information
Address
POINT (12.462142 41.930698)

Condividi
Location
Ponte Duca d'Aosta, Lungotevere Grande A.glio Thaon di Revel
Lungotevere Grande A.glio Thaon di Revel
41° 55' 50.5128" N, 12° 27' 43.7112" E
To find out about all accessibility services, visit the Rome accessible section.