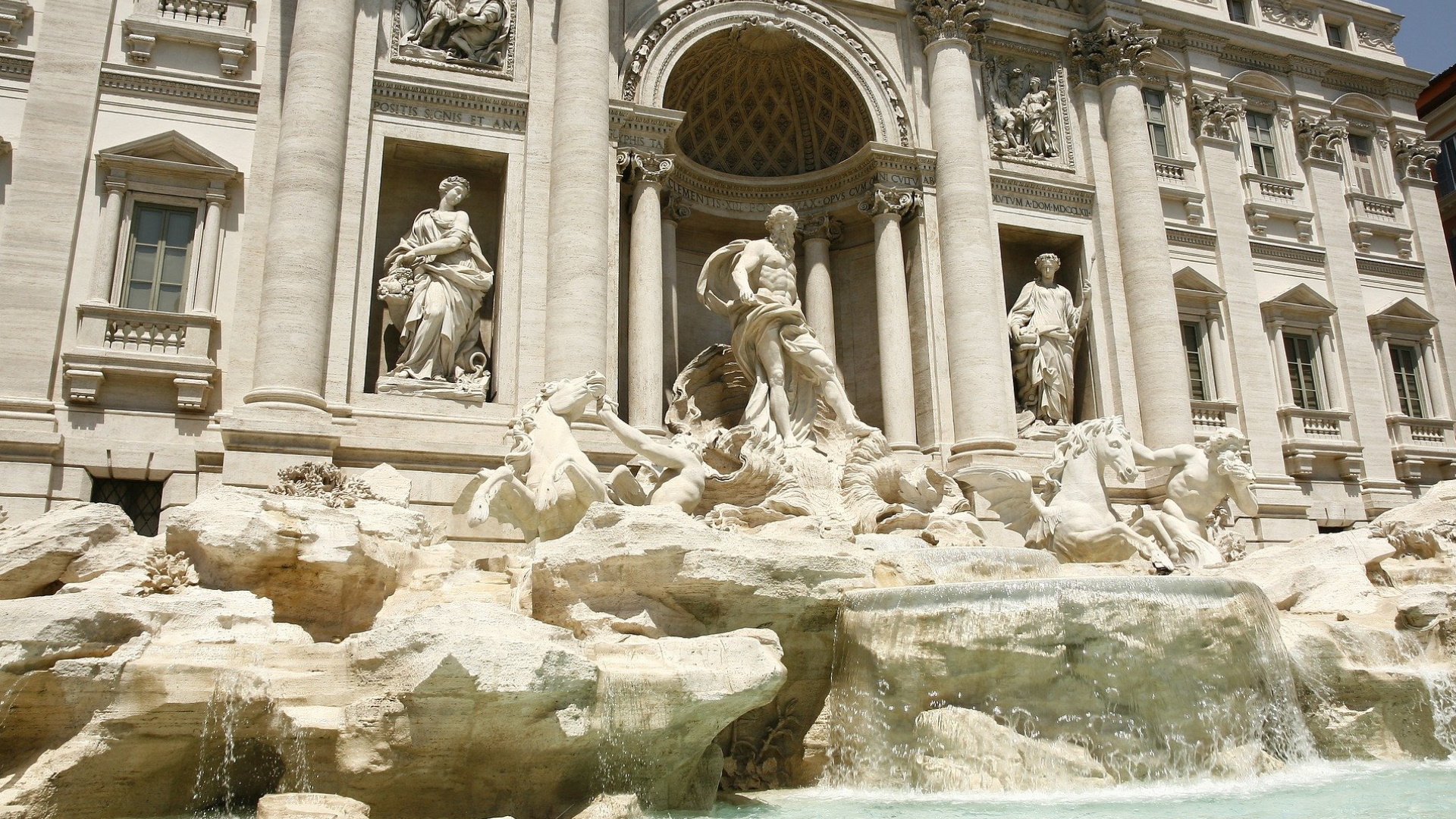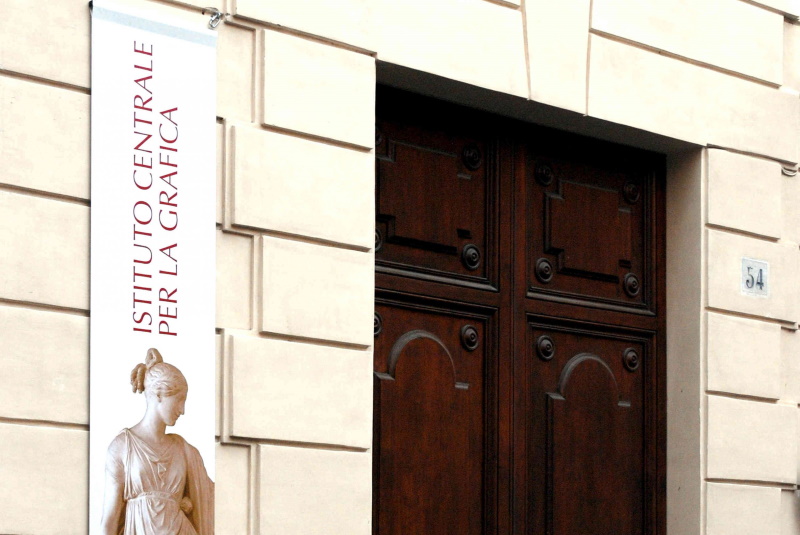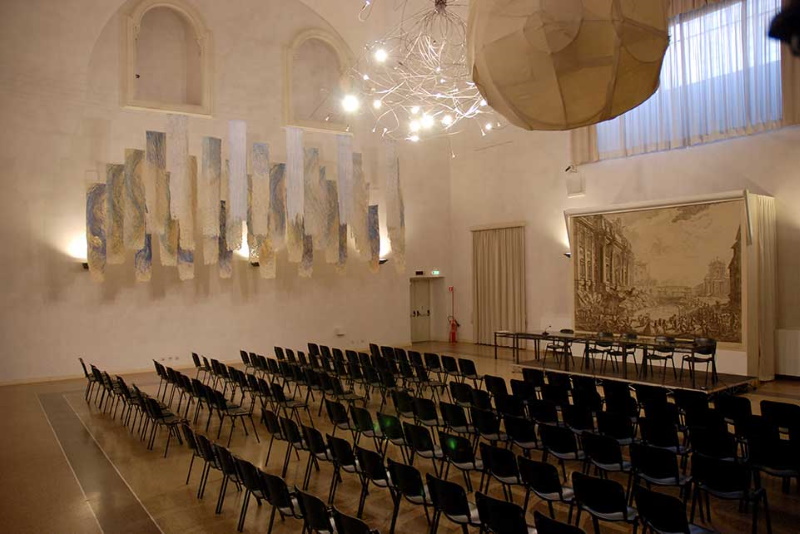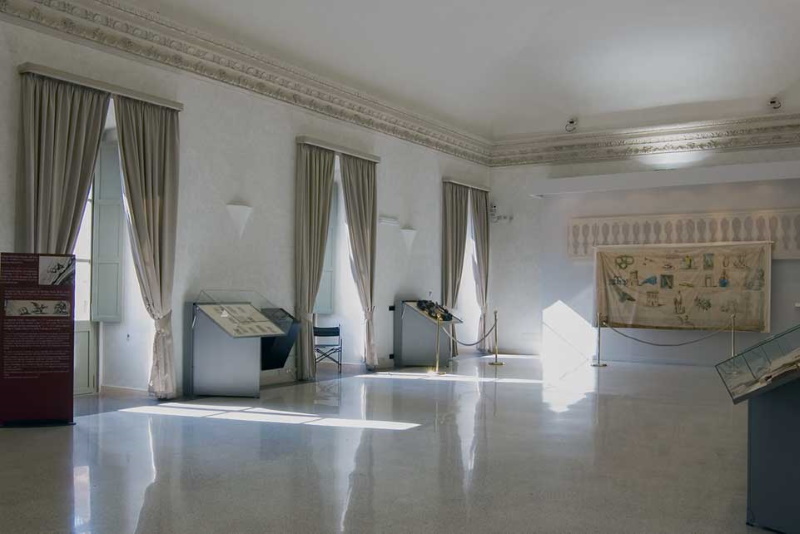 Commissioned by Lelio dell'Anguillara, Duke of Ceri, who in 1566 had bought the pre-existing Palazzo Del Monte, Palazzo Poli, the building on which the Trevi Fountain rests, is the result of various construction phases.
The works were carried out on a project by the architect Martino Longhi the Elder (1573). Upon his death, they continued thanks to the architect Ottaviano Mascherino.
In 1678, the residence was purchased by Lucrezia Colonna, wife of Giuseppe Lotario Conti, Duke of Poli, from whom the palace takes its name. He decided on various and important extensions and on the purchase of the adjacent buildings, incorporated into the construction, that gave it the definitive boundaries between 1728 and 1730.
In 1732, the most famous fountain in the world, the Trevi fountain, was built on the rear facade of Palazzo Poli by Nicola Salvi.
In 1808, the building passed to the Cesarini Family and, in 1812, to the Boncompagni.
In the 19th century, the Palace was the favorite residence of illustrious tenants, including painters Francesco Manno and Joseph Severn, poets Peter Cornelius and Giuseppe Gioachino Belli. Here, he wrote over 2,000 of his 2,279 Roman sonnets.
From 1834, it became the home of Princess Zenaide Wolkonsky, who hosted Belli himself and the Russian novelist Nikolaj Vasil´evič Gogol' in her lively parlor.
From 1857 to 1885, the building was the seat of the Collegio Poli, today's Collegio San Giuseppe De Merode, a French school also attended by Carlo Alberto Camillo Mariano Salustri, or Trilussa, a Roman dialect poet.
Today, it is the headquarters of the Central Institute for Graphics.
The most representative place of the Palace is the Sala Dante, known for its large size - it occupies two floors of the building - but above all for the amazing view over the Trevi Fountain. It was built in 1820s, to house the precious library of the Duke of Poli but was also used as a ballroom. The hall was inaugurated on 26 February 1866 to the notes of Franz Liszt's Dante Symphony. At the end of the nineteenth century, the Dante Room became one of the most popular places for musical culture. It was frequented by Gabriele D'Annunzio, Jules Massenet, Pietro Mascagni, Giacomo Puccini, Giuseppe Martucci.
Information
Address
POINT (12.482905 41.901027)
POINT (12.483476 41.901595)
Timetables
Open for temporary exhibitions.
Contacts
Web site:
www.grafica.beniculturali.it

Condividi
Locations
Palazzo Poli - Fontana di Trevi, Via Poli, 54
41° 54' 3.6972" N, 12° 28' 58.458" E
Palazzo Poli - Fontana di Trevi, Via della Stamperia, 6
41° 54' 5.742" N, 12° 29' 0.5136" E
To find out about all accessibility services, visit the Rome accessible section.