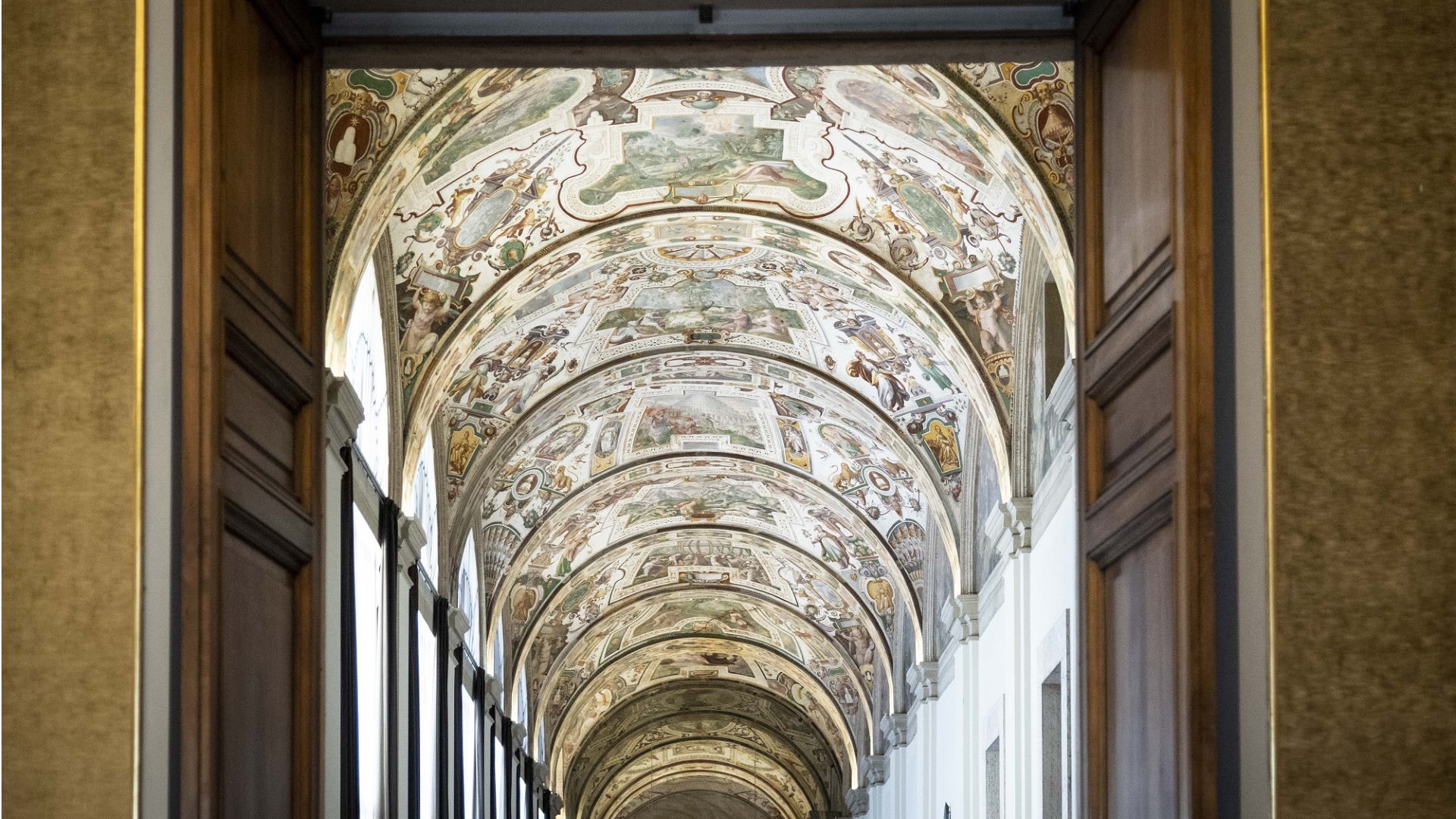 A journey through the history of Christianity in Rome: part of a larger complex that includes the basilica of St John Lateran, the baptistery, the Holy Stairs and the Sancta Sanctorum chapel, the building stands on the site of the ancient "Patriarchium" which served as the residence of popes for about a millennium starting from the 4th century, and reached its peak with popes Innocent III and Boniface VIII.
Damaged several times over the centuries, by earthquakes, raids and invasions, and punctually restored, it was devastated by a fire in 1308: thus, upon their return to Rome in 1377 after the Avignon Papacy, the popes fixed their residence at the Vatican. The urban redevelopment of the whole complex took place at the end of the 16th century by the will of Sixtus V who entrusted the building's reconstruction to his favorite architect Domenico Fontana. Smaller than the previous one, the new palace was intended as a papal summer residence but the popes continued to prefer the Vatican and the Quirinal palaces. Accordingly, it had different uses in the following centuries: it was used as a hospital, a hospice, an archive of the Papal State, the Gregorian Museum from 1838 to 1960, and finally the offices of the Vicariate of Rome. Since 1987 the main floor houses the Vatican Historical Museum.
The palace has three three-storey façades and was modeled upon Palazzo Farnese, although built in the characteristic austere style of the Counterreformation. In the balconies overlooking the three large portals we recognize the coats of arms of Pope Sixtus V Peretti and Clemente XII Corsini, who completed part of the palace in 1735. A monumental staircase leads to the papal apartment, consisting of ten rooms and a chapel frescoed by late Mannerist painters, including Cesare Nebbia, Giovanni Battista Ricci, Ferraù Fenzone and Paul Brill, under the direction of Giovanni Guerra and his brother Gaspare Guerra. The frescoes in the chapel represent the deeds of pope Sixtus V while the complex iconographic program of the individual rooms combines the history of imperial and Christian Rome and episodes from the Old and New Testament.
On 11 February 1929, the Lateran Treaty was signed here, at last regulating the relations between the Holy See and the Italian State. Since then, both the Lateran Palace and the adjoining basilica are extraterritorial properties of the Holy See, enjoying privileges similar to foreign embassies on Italian soil.
You may also be interested in
Information
Address
POINT (12.505809071342 41.886773875355)
Timetables
Palazzo del Laterano is open with the same hours as the Museo Storico Vaticano
Contacts
Email:
info@palazzolateranense.com
Web site:
www.palazzolateranense.com/it

Condividi
Location
Palazzo Lateranense, Piazza di San Giovanni in Laterano
Piazza di San Giovanni in Laterano
41° 53' 12.3864" N, 12° 30' 20.9124" E
To find out about all accessibility services, visit the Rome accessible section.