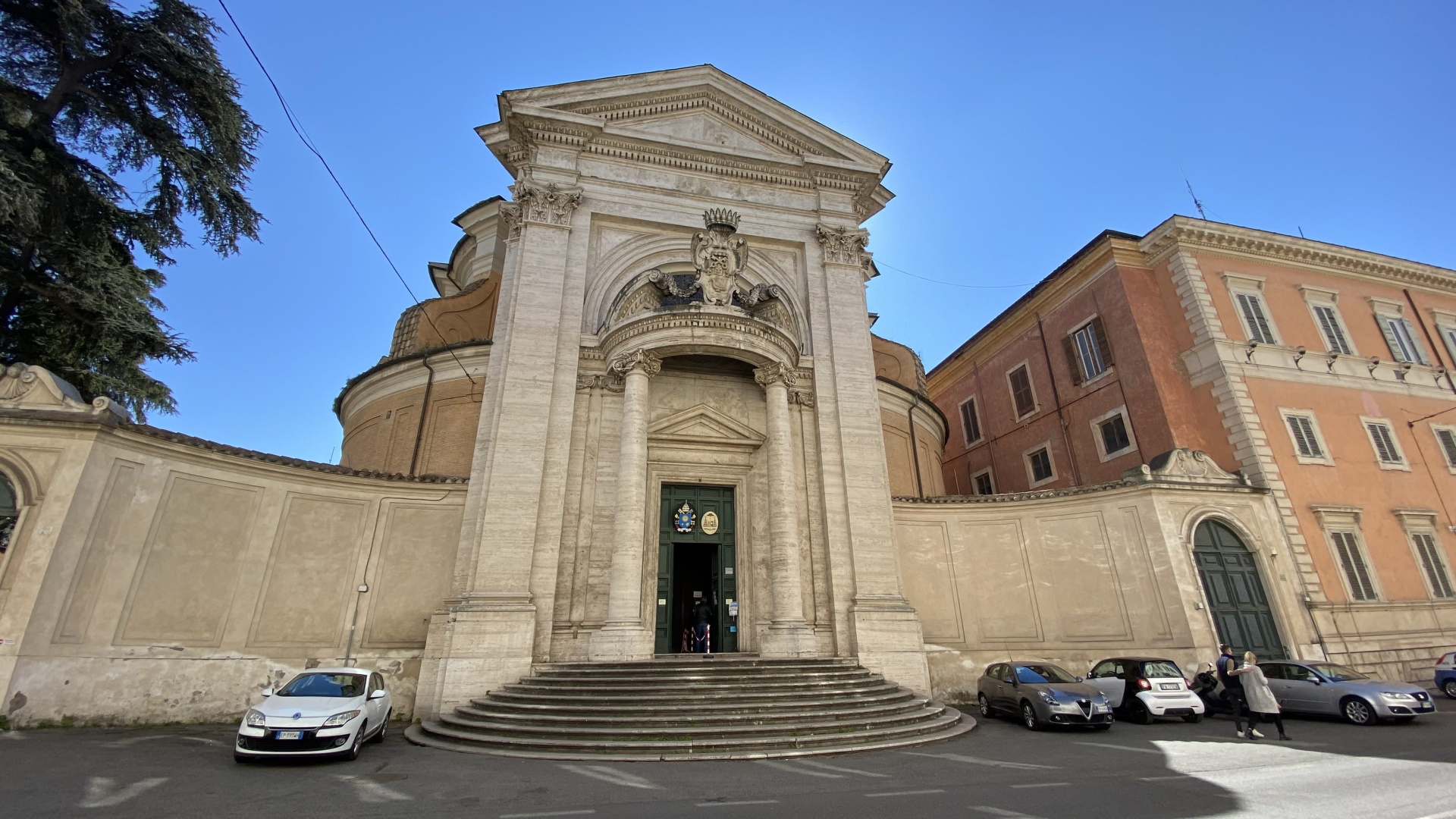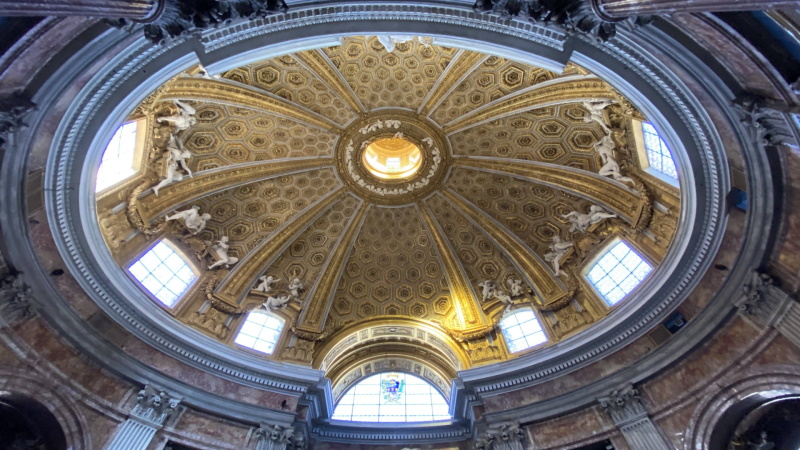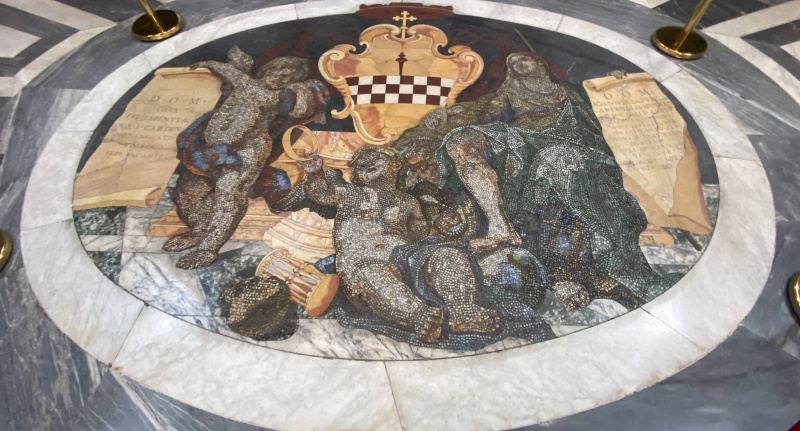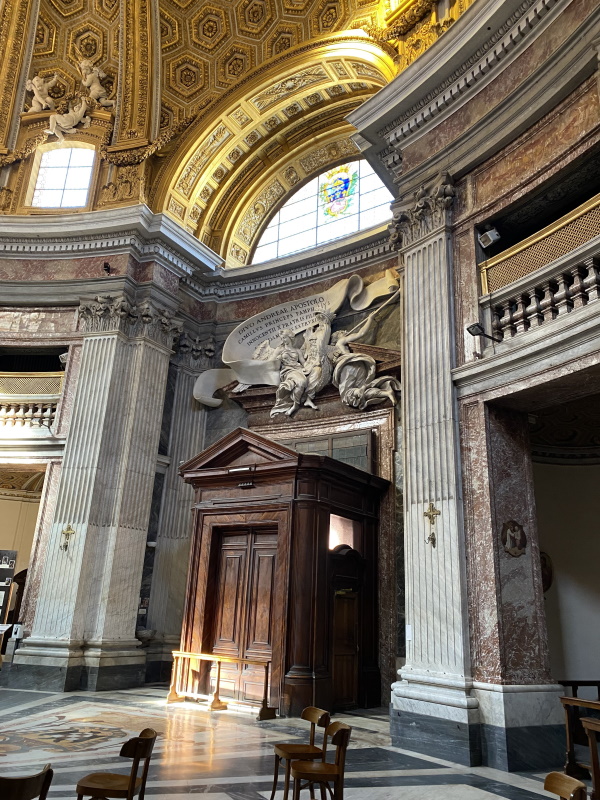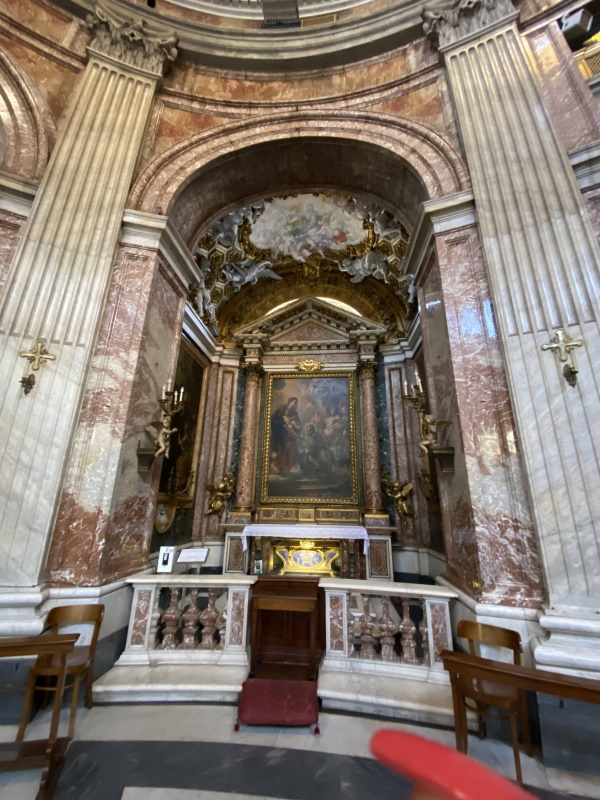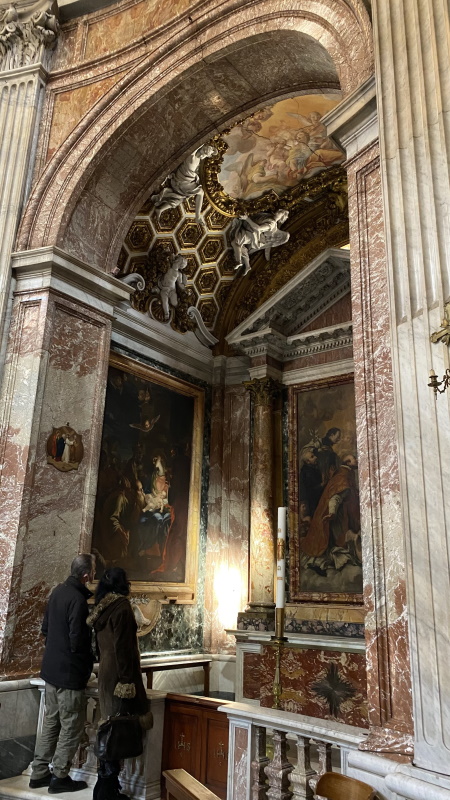 Commissioned by Cardinal Camillo Pamphilj, with the approval of Pope Alexander VII Chigi, the church of Sant'Andrea al Quirinale was designed by Gian Lorenzo Bernini, who considered it his best work for the perfect balance between architecture, sculpture and painting.
Preceded by a semicircular staircase and an elegant curvilinear prothyrum supported by two columns, the simple single-order facade is framed by pilasters and crowned by a tympanum, adorned with the great coat of arms of Cardinal Pamphilj, who financed its construction, accompanied by a festoon of garlands of roses symbolizing martyrdom.
Adorned with precious polychrome marble, stucco decoration and gilding, the building has an oval plan with the major axis perpendicular to the entrance. The radial chapels are set back so as not to interrupt the continuous rhythm of the oval and the impression of great spatial breathing. The beautiful dome with lantern, decorated with large stucco figures lying on the window frames, generates a multiplicity of light sources which, depending on the hours of the day, determine suggestive lighting effects.
Inside there are many valuable works: the main chapel, with its altar in gilded bronze and lapis lazuli, was designed by Bernini himself and is adorned with angels and cherubs by Antonio Raggi; in the center there is a canvas with the representation of the "Martyrdom of Saint Andrew", a work by Guillaume Courtois, a French painter nicknamed Il Borgognone. The first chapel on the right houses three paintings by Giovanni Battista Galli known as Baciccia.
You may also be interested in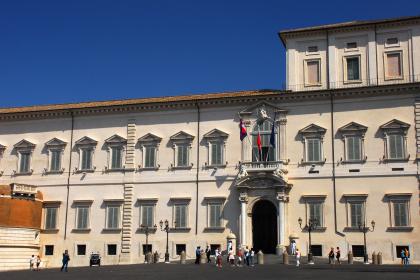 The Quirinale Palace and square

Condividi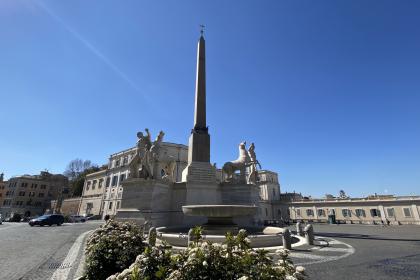 Condividi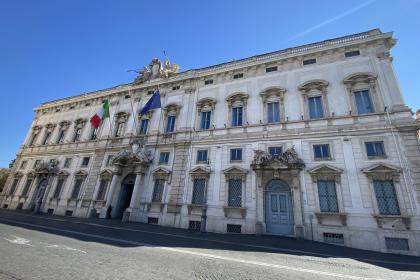 Condividi
Information
Address
POINT (12.4888863 41.9004433)
Timetables
For the timetable of the masses and visiting conditions, please consult the contacts.
Contacts
Email:
rm.sandrea.comunita@gesuiti.it
Facebook:
www.facebook.com/gesuiti
Telephone:
06 4874565 - 06 4819399
Web site:
https://santandrea.gesuiti.it

Condividi
Location
Chiesa di Sant'Andrea al Quirinale, Via del Quirinale, 30
41° 54' 1.5948" N, 12° 29' 19.9896" E
To find out about all accessibility services, visit the Rome accessible section.