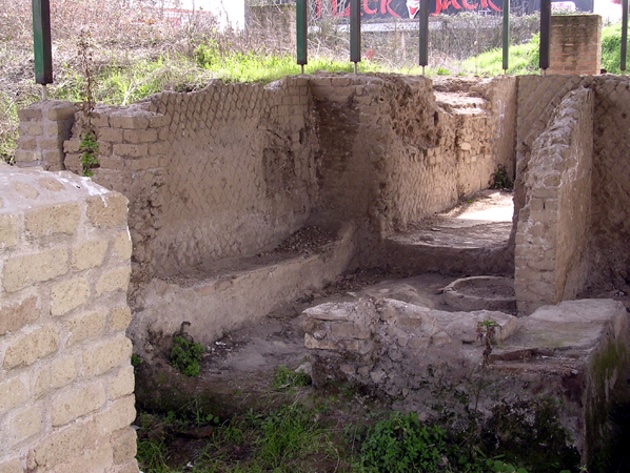 The archaeological area of ​​Settecamini, discovered in the 1950s, is located halfway between Rome and Tivoli, at the intersection of the eighth mile of via Tiburtina and the road that led from the Aniene river to Etruria and Sabina.
The site consists of two main excavation areas separated by an urbanized area. In the western one there is a well-preserved paving of the ancient via Tiburtina and the remains of a post station from the 1st century BC, including floor mosaics. Not far away, now buried, the ruins of the early Christian church of Santa Sinforosa.
The eastern archaeological area has instead returned a cross-section of the suburbs of Rome in the imperial age. Along the road at the edge of which various tombs are visible, part of the walls that bordered private properties and the remains of an inn have been found.
The area, as evidenced by the excavations, was inhabited until the fifth century AD.
Information
Address
POINT (12.627856 41.941222)
Timetables
Admission to the monument is allowed to groups and associations, with their own guide, who must make a reservation at 060608 (daily, 9.00 - 19.00).
Maximum 25 people per visit.
For individual visitors, who must also make a reservation at 060608, individual visits are also possible according to a schedule specified on the page >
 Monumenti del territorio
Contacts
Web site:
www.sovraintendenzaroma.it/i_luoghi/roma_antica/aree_archeologiche/area_archeologica_di_settecamini

Condividi
Location
Area archeologica di Settecamini, Via di Casal Bianco
41° 56' 28.3992" N, 12° 37' 40.2816" E
To find out about all accessibility services, visit the Rome accessible section.